Best
Insurance Bundle
Florida
2023
The Best Bundled Insurance in Florida
The Best Home and Auto Bundles in Florida
MoneyGeek scored combination insurance providers based on factors like affordability, customer service and discounts. According to our analysis, the top two insurance companies in Florida that offer home and auto bundles are:
State Farm: MoneyGeek score of 82 out of 100
Allstate: MoneyGeek score of 73 out of 100
State Farm scored highest in home and auto satisfaction categories. Although it's not the cheapest bundle, its discounts far surpass the competition. Allstate, our runner-up pick, lagged in affordability and auto insurance satisfaction but earned a solid above-average rating in home insurance satisfaction.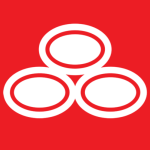 pros
Received 4 out of 5 in auto and home insurance
Earned a perfect score in discounts
cons
Doesn't offer accident forgiveness
Doesn't offer pay-in-full discount for car insurance
COMPANY HIGHLIGHTS
State Farm ranked as the best auto and home insurance bundle in Florida and is the second most affordable option overall. At about $3,235 per year, State Farm policies become roughly 17% cheaper when you bundle, decreasing your rate by a whopping $653.
Regarding State Farm car insurance, roadside assistance is offered as a low-cost add-on to your existing policy. This coverage sends aid to drivers who run out of gas, get locked out, get stuck with a dead battery or need a tow, with most services free of charge. One downside is that State Farm doesn't offer common add-on coverages, such as new car replacement, deductible modification and better car replacement.
Additionally, State Farm is a top player in home insurance. This provider has rare home insurance add-ons, such as mold coverage — up to $20,000 — and home systems protection, which covers damage to permanent equipment (heating and cooling, air filtration, water and electrical systems) from an accidental or abrupt mechanical or electric breakdown.
Read MoneyGeek's State Farm Auto Insurance Review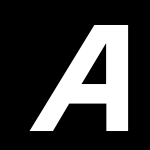 pros
Earned a score of 4 out of 5 in home insurance
Offers custom parts auto insurance coverage
Has responsible payment discount
cons
Scored 3 out of 5 in auto insurance and discounts
Doesn't offer defensive driving discount
COMPANY HIGHLIGHTS
MoneyGeek's runner-up for the best auto and home insurance bundle in Florida is Allstate. Although Allstate doesn't offer a discount for bundling, it is still the third-cheapest option at $3,857 per year.
Allstate makes up for its lack of bundling rate reduction with other unique discounts and coverages. For example, custom parts coverage and portable electronics and media coverage are two unique add-ons for car insurance policies. Allstate auto policyholders with full coverage can usually get protection for special carpeting, bars, height-extending roofs, custom murals and more. Additionally, Allstate's responsible payment discount allows drivers to save if they keep their payment methods up-to-date for at least one year.
Homeowners with an Allstate policy have the flexibility to purchase extras like energy efficiency upgrades or yard and garden coverages. With the former, if your appliances or equipment are damaged, Allstate will cover the additional cost to help you buy an energy-efficient replacement. With Allstate's yard and garden coverage, you can increase your limit to protect trees, landscaping and lawn mowers.
Read MoneyGeek's Allstate Auto Insurance Review
The Best Home and Auto Bundle Discounts in Florida
The average annual home and auto insurance bundle discount in Florida is $190, which equates to 5% off the total cost. According to MoneyGeek's research, State Farm offers the most significant discount rate at 17%, whereas Travelers has the smallest discount at 3%. Allstate and Allied insurers, however, do not offer discounts for bundling.
The company with the biggest bundle discount doesn't necessarily mean the cheapest or best option for you. For instance, Travelers has the most inexpensive home and auto bundle insurance in Florida, costing $3,100 per year. However, its average discount rate is smaller than other Florida insurance companies.
The Cheapest Home and Auto Bundles in Florida
Discounts aside, the following companies offer the most affordable home and auto bundles in Florida:
Travelers: $3,100 per year
State Farm: $3,235 per year
The cheapest option isn't always the most ideal for your specific needs. We recommend our readers review each company's pros, cons and features to save the most money in the long run.
MoneyGeek Top Pick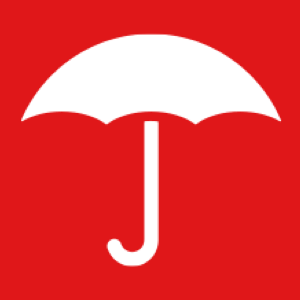 Travelers
Travelers is the cheapest insurance provider that offers home and auto insurance bundles in Florida. A multipolicy premium from Travelers costs approximately $3,100 per year — that's 3% more affordable than separately purchasing its home and car insurance policies.
MoneyGeek's Travelers car insurance review shows it to be a budget-friendly option because of its numerous discounts like multiple car, safe driving and good student. Additionally, Travelers homeowners insurance provides several cost-cutting opportunities, such as new homebuyers, claims-free, protective devices and green home discounts.
Although 3% may not seem like a considerable markdown, you can save on your Travelers bundle through its auto and home insurance discounts.
The Cheapest Non-Bundle Insurance Combinations in Florida
Bundling your home and auto insurance might not always be the most affordable option. Sometimes it's possible to reap more substantial savings by combining insurance policies from two companies. In other words, pair the cheapest auto insurance you can find with the most affordable home insurance.
In Florida, it's cheaper to purchase an unbundled policy. MoneyGeek found that for an average of $2,761 per year, you can pair State Farm auto insurance ($1,742) with Travelers home insurance ($1,019). Doing so is $339 cheaper than a $3,100 bundled home and auto insurance policy from Travelers.
Should You Bundle Home and Auto Insurance in Florida?
Generally, bundling your auto and home insurance in Florida is a good idea — having policies with one provider is more convenient. You might also secure a cheaper rate when you bundle your policies. However, bundling may not be the most affordable option for everyone.
Bundle discounts in Florida can save you between 3% and 17% per year.

MoneyGeek determined that State Farm offers the most significant discount rate since policyholders pay around 17% less when they bundle. You can save up to $653 when you combine your State Farm home and auto insurance in Florida. Meanwhile, you can save roughly 3% by bundling with Travelers.

Bundles are a convenient way to combine your most important property insurance policies.

There are advantages to bundling your home and auto insurance policies in Florida. For example, your account will be easier to manage, and all payments will go to one provider. Merging your policies also means that you can pay a cheaper premium.

In rare cases, it might be better not to bundle in Florida.

Notwithstanding convenience, MoneyGeek's research shows that it could be cheaper not to bundle home and auto insurance in Florida. Compared with a bundle from Travelers ($3,100 per year), pairing State Farm auto insurance ($1,742 per year) and Travelers home insurance ($1,019 per year) costs only $2,761 per year. That is $339 cheaper.
About Mark Fitzpatrick
---
---