Best
Insurance Bundle
Connecticut
2023
The Best Bundled Insurance in Connecticut
The Best Home and Auto Bundles in Connecticut
MoneyGeek considered affordability, customer service and discount when scoring insurance companies to find the best for bundling. We discovered that the top two insurers that bundle auto and home insurance in Connecticut are the following:
State Farm: MoneyGeek score of 86 out of 100
Allstate: MoneyGeek score of 79 out of 100
State Farm earned above-average scores for auto and home satisfaction. It also offers the cheapest, open-to-all bundle, and the company has the biggest discount available to lower the premium. Allstate also earned above-average ratings in auto and home satisfaction categories and has the second-largest discount, but its higher cost for the bundle lowered its overall value in the ranking.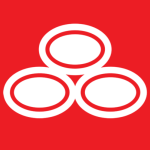 pros
Scored 4 out of 5 in auto and home satisfaction
Received a 5 out of 5 discount score
Offers roadside assistance
cons
Doesn't have gap insurance
Lacks paperless and pay-in-full discounts
COMPANY HIGHLIGHTS
MoneyGeek found that State Farm offers the best home and auto insurance in Connecticut for bundling. This insurer is known for balancing quality service and affordability. Bundling auto and home policies may lower the cost by around 17%, resulting in an average premium of $2,530 a year, saving around $529 annually.
State Farm allows policyholders to purchase common auto insurance add-on coverages. These include roadside assistance, which pays for mechanical labor or locksmith labor for up to one hour, towing and delivery of gas, oil, a battery or tire change. Another optional coverage is rental car/travel reimbursement, which helps with car rental expenses up to chosen limits, travel expenses up to $500 and a policy deductible reimbursement of up to $500 for a covered accident in a rental car.
As for its homeowners insurance policies, State Farm offers uncommon optional coverages, such as mold coverage, which covers mold or fungus damage up to $20,000, and home rental, which provides property and liability coverage when a home is rented out for more than 30 nights in a 12-month period.
Read MoneyGeek's State Farm Auto Insurance Review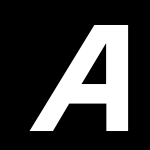 pros
Scored 4 out of 5 for its discount, auto and home satisfaction
Offers portable electronics and media auto insurance coverage
Offers rare discounts for vehicle equipment
cons
Lacks better car replacement coverage
Doesn't offer discount for a defensive driving course
COMPANY HIGHLIGHTS
Our runner-up for the best auto and home insurance bundle in Connecticut is Allstate. Although its policy is more expensive, it does include a roughly 16% discount, saving around $535 a year, resulting in a cost of $2,796 per year when bundling home and auto insurance.
With Allstate, you can purchase unique add-on coverages for your auto insurance policy. Among them is portable electronics and media coverage, which covers lost media, such as tapes, compact discs and similar items. You can also opt for sound system coverage to protect any sound system permanently installed in your vehicle. You do need comprehensive coverage to purchase these add-ons.
Optional coverages for homeowners insurance are also available with Allstate. For instance, getting yard and garden coverage can increase your limits for the cost of items like trees and riding lawn mowers. Meanwhile, adding mold coverage to your policy can provide protection against mold and fungus.
Read MoneyGeek's Allstate Auto Insurance Review
The Best Home and Auto Bundles in Connecticut for Military Backgrounds
USAA is MoneyGeek's pick for the best auto and home insurance in Connecticut for those with a military background that want to bundle auto and home policies. The company offers the most affordable rate, plus it received perfect customer satisfaction ratings. But its policies are only limited to military personnel, veterans and their families.
MoneyGeek Top Pick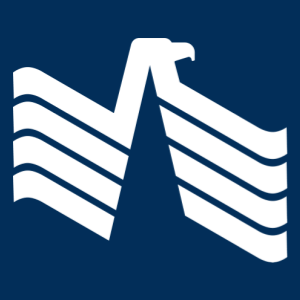 USAA
For military families looking for a balance of cost and customer service, USAA may be the best option in Connecticut for bundling. The company offers a bundle discount of around 6%, lowering the average annual premium to $2,369. That means a savings of around $146 for bundling policies.
USAA may be ideal for you if you don't mind having only common options for add-on coverages. For example, you can purchase roadside assistance, which pays for the cost of towing, unlocking your vehicle, jumpstarting your battery and more. With a homeowners policy, you may opt for USAA's home rental coverage that protects you and your guests when you rent a room or your entire home.
The Best Home and Auto Bundle Discounts in Connecticut
The average auto and home bundle discount in Connecticut is 11%, equating to roughly $353 in savings annually. According to MoneyGeek's research, State Farm has the biggest multipolicy discount at 17%, which is 6% higher than the state average. On the other hand, Travelers offers the smallest average discount at 5%.
The insurer with the biggest discount doesn't always offer the cheapest quote for auto and home insurance. Case in point, State Farm's bundle discount lowers the average annual premium to $2,530. Meanwhile, USAA's annual premium after its roughly 6% bundle discount is around $161 cheaper, at approximately $2,369. But USAA is only available to military personnel, so State Farm is the cheapest, open-to-all insurer in Connecticut for bundling.
The Cheapest Home and Auto Bundles in Connecticut
Discount aside, on average, the companies offering the cheapest home and auto bundles in Connecticut are:
State Farm: $2,530 per year
Travelers: $2,594 per year
If you come from a military family, USAA may be the most affordable for bundling in the state. Bundling policies with this insurer costs around $2,369 per year on average.
MoneyGeek Top Pick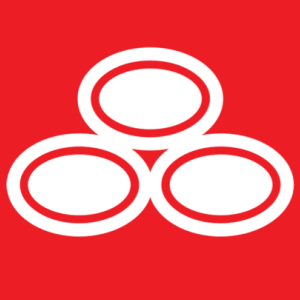 State Farm
In Connecticut, State Farm is the most affordable company for a home and auto insurance bundle. Bundling policies with this insurer costs an average of $2,530 per year, around 17% cheaper than buying car insurance and home insurance individually.
With State Farm, you can take advantage of various discounts to save on insurance. The company offers auto insurance discounts for safe driving, multiple cars and being a good student. In addition, it has discounts, such as protective device, home renovation, claims-free and new home for homeowners insurance.
The Cheapest Non-Bundle Insurance Combinations in Connecticut
Bundling your policies with the same insurance company may not always be the cheapest option in Connecticut. In some cases, you may get bigger savings when you combine the most affordable insurance policies from two different providers.
According to MoneyGeek's research, the cheapest non-bundled combination in Connecticut is by pairing State Farm auto insurance (around $1,437 per year) with Travelers homeowners insurance (roughly $1,261 per year). Doing so results in an average annual premium of $2,698 per year.
It's worth noting, however, that this combination is around $168 more expensive than bundling auto and home insurance policies with State Farm, which costs an average of $2,530 per year.
Should You Bundle Home and Auto Insurance in Connecticut?
In Connecticut, it's advisable to bundle home and auto insurance with the same company for convenience and potential savings. However, it may not be the most affordable option for everyone.
Bundle discounts in Connecticut can save you between 5% and 17% per year.

Bundling auto and home insurance with State Farm in Connecticut may reduce the rate by around 17% and save up to roughly $529 per year. Alternatively, bundling with Travelers may give a 5% discount.

Bundles are a convenient way to combine your most important property insurance policies.

There are some advantages that come with bundling home and auto insurance in Connecticut. For instance, it's easier and more convenient to pay one provider for several policies. Bundling policies is often better for your wallet as well.

In rare cases, it might be better not to bundle in Connecticut.

Although the most affordable combination in Connecticut — State Farm auto insurance and Travelers homeowners insurance (totaling around $2,698 per year) — is more expensive than bundling with State Farm (around $2,530 per year), it's possible to find a cheaper non-bundled combination by shopping around and comparing quotes, as your profile and the company's manner of calculating rates do affect the premium.
About Mark Fitzpatrick
---
---