Best
Insurance Bundle
Missouri
2023
The Best Bundled Insurance in Missouri
The Best Home and Auto Bundles in Missouri
State Farm is the best provider of bundle insurance in Missouri. This insurer offers customers a wide range of coverage options at competitive prices with excellent customer service. The top two insurance providers that offer both home and auto bundles in Missouri are:
State Farm: MoneyGeek score of 84 out of 100
Allstate: MoneyGeek score of 80 out of 100
In terms of customer satisfaction with home and auto insurance, State Farm scored above average on both insurance products. Allstate, however, ranks second because of its significant difference in policy premiums.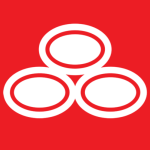 pros
Received 4 out of 5 in auto and home insurance
Offers rideshare insurance
Earned a perfect score in discounts
cons
Doesn't offer accident forgiveness coverage
Doesn't offer gap insurance
COMPANY HIGHLIGHTS
State Farm has the best home and auto insurance bundle in Missouri, earning 84 out of 100. Policies from this insurer cost an annual average of $2,401. State Farm received a perfect score for discounts and an above-average rating in home and auto insurance satisfaction.
State Farm car insurance provides services like towing, mechanical work, gas and oil supply, tire changes and locksmith labor through roadside assistance coverage. Consider looking elsewhere for accident forgiveness, gap insurance, new car replacement or deductible modification because State Farm doesn't currently provide these coverages.
State Farm's home insurance policies feature optional add-ons that most insurers seldom offer. These include energy efficiency upgrades that replace damaged appliances with energy-efficient alternatives. A State Farm policy also covers air and water filtration systems, heating and cooling systems and other installed equipment.
Read MoneyGeek's State Farm Auto Insurance Review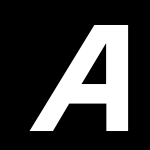 pros
Earned 4 out of 5 in home insurance
Offers custom parts auto insurance coverage
Has responsible payment discount
Earned 4 out of 5 in discounts
cons
Doesn't offer defensive driving discount
Doesn't offer better car replacement coverage
COMPANY HIGHLIGHTS
Scoring 80 out of 100, MoneyGeek's runner-up for the best auto and home insurance bundle in Missouri is Allstate. At $3,233 per year, Allstate is the second-cheapest widely available option. Auto and home insurance from Allstate earned an above-average score on satisfaction.
Read MoneyGeek's Allstate Auto Insurance Review
The Best Home and Auto Bundles in Missouri for Military Backgrounds
If you are in the military or come from a military family, you can get the most affordable bundle option in the state from USAA. It is one of the top insurers with a wide range of benefits.
MoneyGeek Top Pick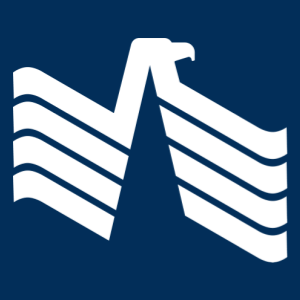 USAA
Missouri's cheapest bundle insurance provider is USAA, charging $2,326 for a policy. USAA received a 93/100 rating from MoneyGeek among companies that provide bundle insurance.
The two common coverages in USAA's auto insurance are roadside assistance and rental car and/or trip reimbursement. The insurer also offers rideshare insurance and accident forgiveness to policyholders. It's important to note that USAA policies are only available to qualifying family members of current and former military personnel.
The Best Home and Auto Bundle Discounts in Missouri
The average annual home and auto insurance bundle discount in Missouri is $591, which equates to 16% off the total cost. Based on MoneyGeek's research, Farmers has the most significant discount rate at 28%, whereas USAA has the smallest discount at 4%. Meanwhile, Allied does not offer discounts for bundling.
The company with the largest bundle discount doesn't necessarily mean it's the cheapest or best option. For example, Farmers offers the biggest discount rate for a home and auto bundle in Missouri at 28%. However, bundled premiums from Farmers cost $4,137 per year. That's significantly higher than State Farm, which only costs around $2,401 annually but has a discount rate of 25%.
Even with the lowest discount rate, USAA offers the cheapest rate to military members, starting at $2,326 per year.
The Cheapest Home and Auto Bundles in Missouri
Excluding discounts, the most affordable home and auto bundles in Missouri are:
State Farm: $2,401 per year
Allstate: $3,233 per year
On average, the companies listed above are the most affordable. However, it's a good idea to consider other options to find the best insurance for your specific needs. Taking the time to compare rates and weigh the benefits and drawbacks will help you save money in the long run.
MoneyGeek Top Pick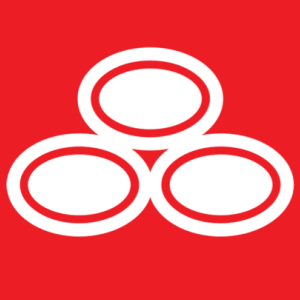 State Farm
A multipolicy premium from State Farm costs $2,401 per year. Discounts average around $789 per year, which is 25% cheaper than the cost of separate policies.
MoneyGeek's review of State Farm auto insurance outlined standard coverages like roadside assistance, which covers towing and labor costs, such as jumpstarts for dead batteries, tire repair and gas/oil delivery. The insurer also provides rental car and/or travel reimbursement for collision and comprehensive loss policies to cover transportation expenses when your car breaks down. With a State Farm policy, you can get rare optional coverages like custom parts coverage and portable electronics and media coverage.
The Cheapest Non-Bundle Insurance Combinations in Missouri
Although bundling can usually result in lower rates, wanting specific coverages from different insurers makes it difficult to take advantage of these bundling offers. You can still save money without purchasing a bundled policy from the same insurer.
The cheapest non-bundle insurance combination in Missouri is from Allstate and State Farm. For a total annual premium of $3,170, you can pair Allstate auto insurance ($907) with State Farm home insurance ($2,263).
Compared with State Farm's cheapest bundle insurance at $2,401 per year, that's an annual difference of $769 in exchange for more customized coverage based on your needs.
Should You Bundle Home and Auto Insurance in Missouri?
Bundling home and auto insurance allows policyholders to save more money and time. However, there are times when purchasing separate policies is less expensive than bundling. Because policies are quoted differently for each policyholder, it is a good idea to investigate both options. You want to determine whether you can save more money by bundling insurance or using two different insurers.
Bundle discounts in Missouri can save you between 4% and 28% per year.

Bundling your home and auto policy with Farmers could provide you with the most significant discount at 28%. That means Missouri policyholders can save up to $1,595 per year. Meanwhile, Allstate offers bundled policies at a 13% discount ($485 less). Eligible policyholders can save roughly 4% by bundling with USAA.

Bundles are a convenient way to combine your most important property insurance policies.

One of the most common reasons for bundling your home and auto insurance is convenience. You can simplify your payments to just one insurer, making it easier to keep track of your transactions. If you are more likely to file claims than the average person, your chances of being dropped by your insurer will reduce. That's because you are signed up for at least two insurance products with them. In the worst-case scenario in which both your home and car are damaged — most likely due to natural disasters — you will not be required to pay two separate deductibles.

In rare cases, it might be better not to bundle in Missouri.

Bundling insurance from State Farm is generally cheaper ($2,401 per year) than the most affordable non-bundle option from Allstate and State Farm ($3,170 per year). However, there may be instances where you may desire specific coverage from one insurer for home insurance and another for auto insurance.
About Mark Fitzpatrick
---
---