Best
Insurance Bundle
Mississippi
2023
The Best Bundled Insurance in Mississippi
The Best Home and Auto Bundles in Mississippi
MoneyGeek's top pick for the best home and car insurance bundle blends quality service, affordable coverage for both products and a considerable discount for most buyers.
Based on our findings, the best bundle insurance in Mississippi comes from:
State Farm: MoneyGeek score of 81 out of 100
Travelers: MoneyGeek score of 79 out of 100
Despite having a higher bundle premium, State Farm ranked above Travelers since it offers the highest discount compared with all the other insurers in the bundling category. Both companies scored the highest for home and auto satisfaction for insurance that is available to anyone.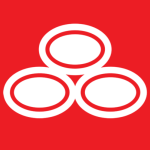 pros
Earned a perfect 5 out of 5 score for discounts
Earned a 4 out of 5 score for home and auto insurance
Offers customers a significant bundling discount
cons
Lacks gap insurance and new car and accident forgiveness coverage
Does not offer a discount for going paperless
COMPANY HIGHLIGHTS
State Farm is the top auto and home insurance bundle provider in Mississippi and the fourth most affordable company overall. By bundling policies, State Farm customers save around 26% a year on their premium, approximately $1,152.
State Farm offers optional add-on coverages: rideshare insurance, roadside assistance and rental car/travel reimbursement. Rental car/travel reimbursement coverage pays rental, travel and accommodation expenses up to your policy limits if your vehicle becomes inoperable after an accident.
As part of State Farm's home insurance add-on coverage options, policyholders may purchase the energy efficiency upgrade coverage for heating, water heater or air conditioning units that need replacement after a covered loss to get a more efficient model. There is also service line coverage that protects against the cost of repairing or replacing homeowner-owned exterior underground water or sewer piping, electrical and data lines when accidentally broken.
Read MoneyGeek's State Farm Auto Insurance Review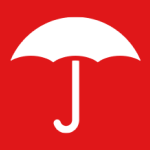 pros
Earned a 4 out of 5 score for auto and home insurance
Earned a 4 out of 5 score for discounts
Offers gap insurance and accident forgiveness
cons
Lacks deductible modification and better car replacement coverage
Does not offer anti-theft system discount
COMPANY HIGHLIGHTS
Travelers is MoneyGeek's second-best choice for an auto and home insurance bundle in Mississippi. The insurer offers the lowest bundling discount but has the lowest premium at roughly $2,150 per year. The average Travelers discount is 10% when bundling, resulting in savings of around $228 annually.
Travelers policyholders may purchase gap insurance or loan/lease insurance to ensure the insurer pays for the difference between the actual value and the unpaid loan balance in the event of a total loss of their car. They may also get accident forgiveness to prevent their premium from spiking significantly due to an at-fault accident if they remain claims-free for a specified period.
With a home insurance policy from Travelers, you can get energy-efficient upgrade coverage for your home as an add-on that covers the cost of replacing, repairing or rebuilding your home with green materials after a covered loss.
Read MoneyGeek's Travelers Auto Insurance Review
The Best Home and Auto Bundles in Mississippi for Military Backgrounds
USAA received an overall MoneyGeek score of 91 out of 100 and a perfect score in the auto and home insurance categories, making it the best auto and home insurance bundle provider in Mississippi. However, the insurer has strict eligibility requirements, and its policies are only available to active military members, veterans and their families.
MoneyGeek Top Pick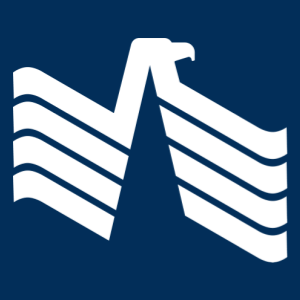 USAA
In Mississippi, bundling auto and home policies with USAA costs an average of $2,571 per year. Although the insurer ranked the best overall, with a MoneyGeek score of 91 out of 100, its policies are not widely available since only customers with a military background may qualify. Additionally, the insurer offers a minimal discount on bundling, with policyholders saving only around $190 or 7% annually.
With USAA's add-on accident forgiveness coverage, your rate will not increase after your first at-fault accident if you have five years without filing any claim. The insurer also offers rideshare gap coverage and roadside assistance, which pays for unlocking a vehicle, towing, changing a tire and other things.
USAA's home-sharing add-on coverage protects you and any guests if you rent out a room or your entire home.
The Best Home and Auto Bundle Discounts in Mississippi
On average, Mississippi residents pay about $3,515 per year without bundling auto and home policies and $2,981 per year for bundling. That's around $534 or 15% worth of savings annually. Based on MoneyGeek's analysis, State Farm offers the highest discount for bundling at around 26%. Meanwhile, Travelers offers the smallest discount at 10%.
While shopping around for the best bundle insurance in Mississippi, it is vital to note that the company with the highest discount may not necessarily be the cheapest. For example, Travelers has the lowest bundle premium in the state despite having a discount of only 10%.
The Cheapest Home and Auto Bundles in Mississippi
Without regard to the bundling discount, on average, the cheapest companies in Mississippi for an auto and home bundle are:
Travelers: $2,150 per year
Allstate: $2,253 per year
Note that the cheapest option may vary based on your needs. You may need to compare the available options to determine the most cost-effective insurer for your situation.
MoneyGeek Top Pick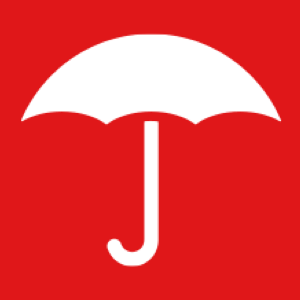 Travelers
Travelers offers the cheapest home and auto insurance bundle in Mississippi, with an average annual cost of $2,150. That amount includes a 10% bundling discount.
Aside from a bundling discount, Travelers offers good student, multiple car and safe driving discounts that help customers save on their premium. High school or college students with good grades may qualify for a good student discount. Meanwhile, policyholders with no claims or violations and those who insure more than one car benefit from the safe driving and multiple car discount, respectively.
Home insurance cost-cutting opportunities offered by Travelers include protective device, claims-free and green home discounts.
The Cheapest Non-Bundle Insurance Combinations in Mississippi
In addition to bundling your auto and home insurance policies from the same provider, you may save significantly by selecting the most affordable home and auto insurance options from different companies.
MoneyGeek's research shows that the cheapest unbundled auto and home insurance in Mississippi comes from Nationwide and Travelers. Nationwide's auto insurance policy costs around $1,109 per year, whereas Travelers' home insurance costs roughly $1,480 per year, totaling $2,589. However, this amount is higher than Travelers' average bundled policy cost of $2,150 per year.
Should You Bundle Home and Auto Insurance in Mississippi?
Bundling auto and home insurance in Mississippi can help you save money. How much you save will depend on various factors, including the insurer you choose. Nevertheless, you may also find better rates by selecting policies from multiple companies.
Bundle discounts in Mississippi can save you between 10% and 26% per year.

From MoneyGeek's research, Mississippi residents can save an average of $534 per year for bundling home and auto insurance policies. The insurer with the highest discount is State Farm, with policyholders paying about 26% less by bundling. Travelers offers the lowest premium for bundling but has the smallest discount at 10%.

Bundles are a convenient way to combine your most important property insurance policies.

Purchasing your auto and home insurance in Mississippi from the same company has several benefits. Aside from lowering your premium significantly due to a discount, you will have all your policies under one account, which is easier to manage.

In rare cases, it might be better not to bundle in Mississippi.

Although it's not cheaper to choose two separate companies for home and auto insurance and not bundle, according to MoneyGeek's research, rates vary significantly between insurers for driver and homeowner profiles. That means you may find non-bundled auto and home insurance policies in Mississippi at cheaper costs.
About Mark Fitzpatrick
---
---