Best
Insurance Bundle
South Dakota
2023
The Best Bundled Insurance in South Dakota
The Best Home and Auto Bundles in South Dakota
MoneyGeek evaluated insurers based on a variety of factors, including premium cost, customer satisfaction, discounts and provided coverages. The top two combined auto and home insurers in South Dakota are:
State Farm: MoneyGeek score of 84 out of 100
Farmers: MoneyGeek score of 75 out of 100
According to MoneyGeek's study, State Farm is the best provider of home and car insurance, as it offers the best price without sacrificing quality or service. Alternatively, Farmers also provides comprehensive coverage at an affordable price with outstanding customer service.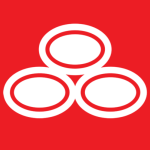 pros
Received high rating for home insurance satisfaction
Offers roadside assistance
Received a perfect score for discounts
cons
Doesn't offer gap insurance
Doesn't offer unique coverages, like OEM
COMPANY HIGHLIGHTS
According to MoneyGeek's data, State Farm offers the best car and home insurance bundles in South Dakota. This insurer is one of the major car and home insurance providers, offering affordable coverage in all 50 states.
State Farm received an A+ rating from the Better Business Bureau (BBB) based on more than 500 customer evaluations. At around $2,559 per year, its policies are slightly less expensive than its next closest competitor, Farmers.
Auto insurance from State Farm includes roadside assistance, which covers up to an hour of technical work, car towing and delivery of gas, oil, batteries or tires, minus the cost of the products. With rideshare insurance, the medical, emergency roadside assistance and rental car reimbursement coverage included in your personal policy will remain in effect while you're working for a rideshare company.
In addition, State Farm's home insurance rates include personal liability protection for guest injuries. Your homeowner's insurance policy protects the building's structure from perils, such as fire, windstorms, hail and so on. The scheduled personal property coverage includes protection for jewels and furs, silverware and goldware and business property, up to the policy's specified limits.
Read MoneyGeek's State Farm Auto Insurance Review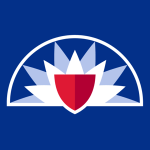 pros
Offers various discounts and coverage options for home insurance
Offers most of the common add-on coverages, in addition to three unique ones (original equipment manufacturer, custom parts and glass deductible modification)
Provides uncommon discounts, such as shared family car, VIN etching, vehicle recovery system and responsible payment
cons
Scored 3 out of 5 in auto insurance satisfaction
COMPANY HIGHLIGHTS
We ranked Farmers as the second-best provider for auto and home insurance bundles in South Dakota. The cost of Farmers' bundled coverage is around $2,579 per year.
In terms of auto insurance, Farmers provides additional protection for custom components, glass deductible modification and original equipment manufacturer (OEM). These coverages are rarely offered by insurers.
The company also provides savings for consumers who insure multiple cars as well as those who install anti-theft devices and airbags. Additionally, with Farmers home insurance, policyholders have 13 discount opportunities, significantly higher than the industry average of seven.
Read MoneyGeek's Farmers Auto Insurance Review
The Best Home and Auto Bundles in South Dakota for Military Backgrounds
MoneyGeek's analysis determined that USAA provides the best auto and home insurance bundle in South Dakota for military members and their families. The company earned a high MoneyGeek score of 91 out of 100 for its quality customer service, coverage options and affordable average premium of $2,590 per year.
MoneyGeek Top Pick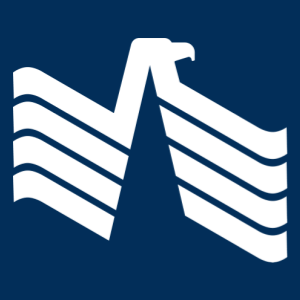 USAA
USAA is ideal for service personnel, veterans and their families. Military members receive low-cost insurance, efficient claims-handling and ridesharing coverage. USAA offers some of the lowest rates in South Dakota and prides itself on its excellent customer service, making it the best option for military members and their families seeking to combine their car and home insurance.
The Best Home and Auto Bundle Discounts in South Dakota
In South Dakota, policyholders could save an average of $515, or 16% per year, by bundling their insurance as opposed to purchasing separate policies from the same provider. According to MoneyGeek's study, State Farm offers the highest discount rate at 28%, whereas Allstate has the lowest at 13%.
Although State Farm offers the cheapest annual premium and highest discount, this isn't always the case. Sometimes, companies that offer high discounts have more expensive premiums than their competitors. Because of this, it's important to evaluate companies for both their discount rates and annual premium cost.
The Cheapest Home and Auto Bundles in South Dakota
Without taking into account additional discounts, MoneyGeek found that the following insurance providers offer the most affordable home and auto bundles in South Dakota:
State Farm: $2,559 per year
Farmers: $2,579 per year
However, the cheapest option may not be the best for your customer profile. MoneyGeek recommends comparing insurance providers' coverage options, customer service and rates to decide which is the best option for you.
MoneyGeek Top Pick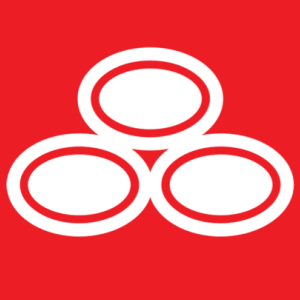 State Farm
State Farm is the most cost-effective home and auto insurance bundle provider in South Dakota. State Farm's multipolicy premium is around $2,559 annually, which is 28% cheaper than purchasing its home and auto insurance policies individually.
Our evaluation of State Farm car and home insurance revealed positive customer satisfaction, financial stability and affordability. MoneyGeek awarded the company a perfect score of 5 out of 5 for its substantial discounts.
In terms of auto insurance, the company offers savings for insuring multiple cars, safe and defensive driving and taking driver education courses. For home insurance, State Farm covers home renovations, security equipment, new homes, continuous insurance, roofing materials and claims-free homeowners.
The Cheapest Non-Bundle Insurance Combinations in South Dakota
Bundling your home and auto insurance isn't always the most affordable option; it's possible to save more money by combining insurance coverage from two separate companies. In other words, purchase the cheapest insurance for your home and your car.
However, in South Dakota, it's still cheaper to purchase a bundle insurance policy. The cheapest non-bundle insurance combination, which includes State Farm car insurance and Farmers home insurance, costs $2,802 per year. This is $243 more expensive than the cheapest bundle option, offered by State Farm at $2,559 per year.
Should You Bundle Home and Auto Insurance in South Dakota?
In general, bundling your home and auto insurance in South Dakota will help you save money. It's also more convenient to manage your payments and file claims with a single provider. However, purchasing insurance from two different providers may allow you more coverage options. To decide if bundling insurance is the best decision for you, you should evaluate your coverage needs and financial goals.
Bundle discounts in South Dakota can save you between 13% and 28% per year.

Homeowners and auto insurance bundle discounts are an excellent way to save money. By combining your coverage with the same carrier, you can save between 13% and 28% per year. State Farm offers the largest discount at 28%, whereas Farmers offers the lowest discount at 13%.

Bundles are a convenient way to combine your most important property insurance policies.

Homeowners who want to combine their most important coverages may benefit from bundling their auto and home insurance plans. You will have the same provider for your vehicle and home insurance, saving you time when processing claims and giving you the peace of mind that everything will be handled by the same carrier.

In rare cases, it might be better not to bundle in South Dakota.

It's not always a good idea to bundle your auto and home insurance. Always shop around and compare quotes from different providers to ensure you're getting the best rate for your coverage needs.
About Mark Fitzpatrick
---
---