Best
Insurance Bundle
Alaska
2023
The Best Bundled Insurance in Alaska
The Best Home and Auto Bundles in Alaska
MoneyGeek evaluated insurance providers based on affordability, customer service and discount to find the best for bundling. Based on our findings, the two companies offering the best auto and home insurance bundles in Alaska are:
State Farm: MoneyGeek score of 81 out of 100
Allstate: MoneyGeek score of 72 out of 100
State Farm and Allstate had the same auto and home satisfaction scores. When it comes to bundling affordability, State Farm is the cheapest, open-to-all company, and it ranked the highest for a discount. Allstate, our runner-up pick, offers a more expensive rate for bundling and a smaller discount.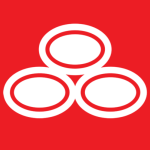 pros
Scored 4 out of 5 for home insurance satisfaction
Received a perfect discount score
Offers rental car/travel reimbursement coverage
cons
Scored 3 out of 5 for auto insurance satisfaction
Lacks accident forgiveness
COMPANY HIGHLIGHTS
The best company for bundling auto and home insurance in Alaska is State Farm. It has a great customer service reputation and the cheapest quote. The policy cost decreases by around 19% to roughly $1,802 per year. That's around $409 in savings.
With State Farm, you can add common optional coverages to your auto insurance policy. Among them is rental car/travel reimbursement, which helps with the costs of renting a car up to chosen limits, as well as meal and lodging up to $500. It also covers your policy deductible up to $500 for a covered accident in your rental vehicle. Additionally, you can purchase rideshare insurance if you work for a rideshare company like Uber or Lyft.
State Farm homeowners insurance can also be personalized by adding optional coverages. For instance, you can get vacancy coverage to help pay for vandalism or glass breakage if your home has been unoccupied and empty for more than 30 days. Meanwhile, purchasing mold coverage will cover up to $20,000 in damages caused by mold and fungus.
Read MoneyGeek's State Farm Auto Insurance Review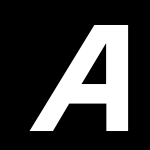 pros
Received a score of 4 out of 5 for home insurance satisfaction
Offers custom parts auto insurance coverage
Offers rare responsible payment discount
cons
Earned a score of 3 out of 5 for auto insurance satisfaction
Doesn't offer discount for multiple cars
COMPANY HIGHLIGHTS
Allstate is MoneyGeek's runner-up for the best auto and home insurance in Alaska when bundling. Although it provides good customer service, the company is less affordable and has a lower bundling discount. The average annual premium is $2,109, which includes a bundling discount of around 13%, saving roughly $327 per year.
Auto insurance from Allstate can be supplemented with rare add-on coverages, such as custom parts coverage. That covers custom parts or equipment in or on your vehicle like special carpeting, height-extending roofs, bars and custom decals. Plus, you can earn a rare discount if you don't receive any cancellation notices for non-payment in the past year.
Likewise, you can add optional coverages to your Allstate homeowners insurance policy. These include energy efficient upgrade coverage and home rental. The former helps with the costs of replacing damaged covered items with an energy-efficient alternative, whereas the latter provides protection for your belongings while you're renting out your home.
Read MoneyGeek's Allstate Auto Insurance Review
The Best Home and Auto Bundles in Alaska for Military Backgrounds
For military members, veterans and their families, the best bundling option for auto and home insurance in Alaska is USAA. Aside from having the cheapest rate, the company earned perfect scores for auto and home satisfaction. However, its eligibility requirements limit its availability to the general population in the state.
MoneyGeek Top Pick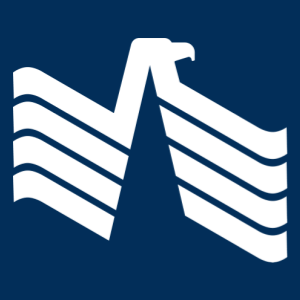 USAA
USAA is MoneyGeek's top pick for auto and home insurance in Alaska for military families that want to bundle their policies. The company offers an inexpensive rate and quality customer service to eligible customers. Bundling policies provides a discount of around 5%, with the cost being an average of $1,555 per year. That saves around $88 annually.
You can purchase common add-on coverages to supplement your USAA auto insurance policy, such as accident forgiveness. This optional coverage prevents your rate from increasing after your first at-fault accident, provided that you remain accident-free for five years.
For homeowners insurance, USAA offers two optional coverages, including home rental coverage. This add-on protects you and your guests while you're renting out your entire home or a room.
The Best Home and Auto Bundle Discounts in Alaska
In Alaska, the average home and auto insurance bundle discount is 13%, which saves policyholders around $275 a year. Based on MoneyGeek's research, State Farm offers the biggest bundle discount in the state at 19%, whereas Allstate has the smallest open-to-all discount at 13%.
It's worth noting, however, that the biggest discount doesn't always mean the lowest rate for auto and home insurance bundling. For instance, USAA, which is only available to military members, offers the cheapest bundled premium at approximately $1,555 per year, but it only has a discount of around 5%. Meanwhile, State Farm takes around 19% off the premium when bundling, but it's more expensive than USAA even after that discount at roughly $1,802 per year.
The Cheapest Home and Auto Bundles in Alaska
Regardless of the discount, the two cheapest companies for auto and home bundles in Alaska are:
State Farm: $1,802 per year
Allstate: $2,109 per year
For Alaskans with military backgrounds, the most affordable option in the state may be USAA. Its bundle costs an average of $1,555 per year.
MoneyGeek Top Pick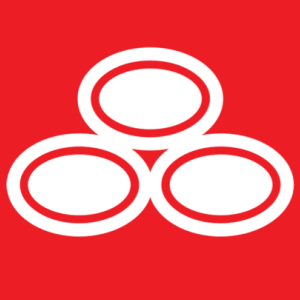 State Farm
State Farm offers the lowest rate for an auto and home insurance bundle in Alaska. At an average annual premium of $1,802, bundling policies is around 19% cheaper than purchasing car and homeowners insurance policies separately.
Furthermore, you may lower your rate by qualifying for State Farm's available discounts. These include multiple car, safe driving and good student discounts for auto insurance and new home, claims-free, home renovation and protective device discounts for home insurance.
The Cheapest Non-Bundle Insurance Combinations in Alaska
There are some cases in which it's more affordable to get insurance policies from two different providers and not bundle them with one company. Essentially, that means pairing the cheapest auto insurance available with the least expensive homeowners insurance.
At roughly $2,314 per year, the cheapest non-bundled combination in Alaska comes from pairing Allstate auto insurance (around $1,143 per year) with a State Farm homeowners policy (roughly $1,171 per year).
However, this is around $512 more expensive than bundling with State Farm, which costs roughly $1,802 annually.
Should You Bundle Home and Auto Insurance in Alaska?
Usually, it's wise to bundle auto and home insurance with the same provider in Alaska. Doing so usually provides convenience and more affordable insurance. But bundling may not always be the cheapest or best option for everyone.
Bundle discounts in Alaska can save you between 13% and 19% per year.

MoneyGeek's study found that State Farm offers the biggest bundle discount in Alaska at 19%. You may save about $409 per year if you choose to bundle your auto and homeowners policies with State Farm. Meanwhile, you may lower your insurance costs by 13% if you bundle with Allstate.

Bundles are a convenient way to combine your most important property insurance policies.

Bundling auto and home insurance in Alaska can lead to several benefits. The biggest one is paying a lower premium. It's also more convenient to pay one company for multiple insurance policies.

In rare cases, it might be better not to bundle in Alaska.

MoneyGeek found that it is cheaper to bundle auto and home insurance policies in Alaska. However, depending on your profile and insurance needs, you may find it costs less to get your policies from two different companies.
About Mark Fitzpatrick
---
---