The cost of insuring a Ford Expedition can vary significantly based on the driver's age. For a 2009 model, a 16-year-old driver should expect to pay around $5,652 per year for a full coverage policy, while a 40-year-old driver would only pay about $1,223 per year. Similarly, for a 2022 model, a 16-year-old driver would pay $7,732 per year, while a 40-year-old driver would pay $1,722 per year.
If you prioritize providers that perfectly balance cost and customer service quality, MoneyGeek rated the best car insurance providers for a Ford Expedition.
Car Insurance
Costs
Ford Expedition
2023
Average Cost and Cheapest Companies for Insuring a Ford Expedition
The average Ford Expedition insurance policy costs $1,464 annually, but your actual rate may vary depending on your chosen provider. State Farm is the cheapest car insurance company for full coverage, charging about $1,168 per year, while Allstate has the highest annual rate at $1,828 per year.
In terms of minimum coverage, State Farm offers the cheapest policy, priced at $465 per year. Farmers has the most expensive plan, costing $731 per year.
Is a Ford Expedition Expensive to Insure?
As a full-size three-row SUV, the Ford Expedition is neither cheap nor expensive to insure. The 2022 model year has an MSRP of $80,595. Because the vehicle has a higher value, it can be costly to repair after an accident. As a result, insurance providers tend to charge more to insure this vehicle.
Best Companies for Insuring a Ford Expedition
Cost is not the only factor you should consider when shopping for auto insurance. It would be best if you also looked into a provider's customer service and how efficiently they handle policyholders' claims. We found that these are the best car insurance companies for the Ford Expedition:
State Farm: MoneyGeek score of 90 out of 100 ($1,168 per year)
Travelers: MoneyGeek score of 88 out of 100 ($1,325 per year)
State Farm stands out among the insurers in our comparison group by offering the lowest average rates and receiving solid customer satisfaction scores. This means you can enjoy quality customer service without having to pay more.
MoneyGeek Top Pick: State Farm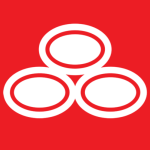 pros
Offers the lowest average rate among insurers in our study, charging $1,168 annually
Provides excellent customer service
cons
Limited add-on coverage offerings
Poor claims management score
COMPANY HIGHLIGHTS
We concluded that State Farm offers the best Ford Expedition insurance for its overall blend of affordability and high-quality service. This insurer's average full coverage policy costs $1,168 per year, the cheapest in our study. However, it provides a limited range of options for add-on coverages.
State Farm provides roadside assistance, which can be helpful if you encounter unexpected car troubles with your Ford Expedition. This add-on covers mechanical labor, towing and locksmith labor. Additionally, it covers the costs of tire changes and the delivery of essentials like gas, oil and batteries.
Rental car and travel reimbursement is another add-on coverage available with State Farm. This covers car rental expenses up to a specified limit and pays up to $500 of your deductible if you get into an accident in your rental car.
Read MoneyGeek's State Farm Auto Insurance Review
MoneyGeek Runner-Up: Travelers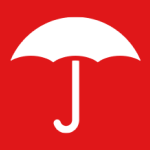 pros
Has the fourth-cheapest average rate at $1,325
High customer satisfaction and coverage ratings
cons
Doesn't offer original equipment manufacturer (OEM) coverage
Below-average claims management score
COMPANY HIGHLIGHTS
As our runner-up, Travelers provides affordable premiums and quality customer service. It offers a variety of add-on coverages, including options like gap insurance and new car replacement, to enhance your insurance policy.
By adding gap insurance to your policy, Travelers will cover the difference between the actual cash value of your vehicle and the amount you owe on your lease or loan if your Ford Expedition is deemed a total loss after an accident. With new car replacement, Travelers will replace your Ford Expedition with a brand new one of the same make and model if you total yours in the first five years.
Other add-on coverages available with Travelers include accident forgiveness, roadside assistance and rental car and travel reimbursement. However, it lacks original equipment manufacturer (OEM) coverage, which many competitors offer.
Read MoneyGeek's Travelers Auto Insurance Review
Cost of Insuring a Ford Expedition by Model Year
Your vehicle's age is a significant factor affecting the average car insurance cost. As a car's value depreciates over time, it becomes cheaper to insure. Insuring a 2009 Ford Expedition with a full coverage policy will cost you approximately $1,223 per year. If you insure a 2022 model, you can expect to pay around $1,722 annually, roughly $499 more.
Aside from your vehicle's age, your insurance rates may also vary by provider. On average, State Farm is the least expensive insurer for a 2009 Ford Expedition at $940 per year, while Nationwide is the cheapest company for a 2022 model, charging $1,177 per year.
Cost of Insuring a Ford Expedition for 16- to 25-Year-Olds
Teenagers are riskier to insure than middle-aged drivers due to their lack of driving experience. As a result, car insurance for teens and young adults is significantly more expensive.
For the Ford Expedition, a full coverage policy will cost an average of $6,490 per year for a 16-year-old, while the same plan will only cost about $1,423 per year for a 40-year-old. That's a difference of roughly $5,067. Fortunately, rates for teen drivers decrease as they age and level out once they reach their 20s.
Comparing quotes is the best way to find the cheapest provider when you shop for car insurance. State Farm offers the most affordable full coverage for a 16-year-old driving a 2022 Ford Expedition with an individual policy costing $4,433 per year. Allstate charges the highest rate for teens at $11,907 per year.
Teen drivers can save a significant amount of money by joining their families' existing policies.