The Top Car Insurance Companies
Insurance Carrier
Avg. Estimated
Annual Premium
Though it's cheaper to insure a 22-year-old than a teenager, rates can still be expensive compared to older drivers. Fortunately, there are strategies available to help save money on car insurance. Younger drivers, even those in their 20s, are still at higher risk of causing an accident or getting a ticket, which can drive up insurance costs. MoneyGeek has ranked the top car insurance companies to show you the best options for your budget in this age range.
One of the best ways to save on car insurance as a 22-year-old is to stay insured on the family insurance policy.
Insuring an inexpensive sedan typically costs far less than a high-performance car for a 22-year-old driver.
Shopping around for the best rate and having a clean driving record are other ways to save on 22-year-old car insurance rates.
How Much Does Car Insurance Cost for a 22-Year-Old?
The cost of car insurance is one of the deciding factors for many people when shopping and comparing quotes for coverage. According to data collected by MoneyGeek, the average 22-year-old driver can expect to pay an estimated $1,818 annually for full coverage. Costs differ from company to company, so it's important to get multiple quotes from the top insurance companies to find the most affordable price for the coverage you need.
AVERAGE ANNUAL CAR INSURANCE PREMIUM FOR A 22-YEAR-OLD
For the average 22-year-old driver, the annual premium is around $1,818 for full coverage.
WHAT DOES A CAR INSURANCE POLICY INCLUDE?
When collecting quotes, the standard coverages a full coverage auto policy will include are bodily injury and property damage liability, collision coverage and comprehensive coverage. Collision coverage pays for the repair or replacement of your vehicle in an at-fault accident, and comprehensive pays for non-collision damage, such as hail, fire or a tree falling on your car.
You may also need personal injury protection (PIP), medical benefits and/or uninsured/underinsured motorist (UM/UIM) coverage, depending on your state's requirements, even if you choose to get a liability-only policy instead of full coverage. A liability-only policy does not include comprehensive and collision — it only has financial protection for damages caused to others and property and not for your vehicle.
Comprehensive and collision are optional, unless you finance or lease your vehicle. Medical coverage or PIP and UM/UIM may also be added to your policy if they are not required. Insurance professionals highly recommend including UM/UIM on a full coverage or liability-only policy because if a driver hits you who is uninsured or does not have enough coverage to pay for the repairs to your vehicle, this coverage steps in.
Cheapest Car Insurance Companies for 22-Year-Old Drivers
When determining costs for 22-year-old drivers, each car insurance company uses similar data but weighs individual rating factors differently based on their underwriting criteria. Common factors include the following:
Gender
Age
Type of car you drive
Where you live
Credit history
Driving record (tickets and at-fault accidents)
Discount eligibility
For this age group, the cheapest car insurance company is GEICO, with an average annual premium of $1,562 for full coverage. The most expensive is Progressive, at an estimated $2,120.
Cheapest Companies for an Individual 22-Year-Old Policy
| | Company | Premium |
| --- | --- | --- |
| 1. | GEICO | $1,562 |
| 2. | Allstate | $1,725 |
| 3. | State Farm | $1,783 |
| 4. | Nationwide | $2,021 |
| 5. | Progressive | $2,120 |
Compare Auto Insurance Rates
Ensure you're getting the best rate for your auto insurance. Compare quotes from the top insurance companies.
Car Choice Matters When Insuring a Young Driver
If you're looking to get cheap car insurance for a 22-year-old, the type of car you drive matters. High-performance cars and high-value cars will typically be much more expensive than sensible cars like sedans and some SUVs. Generally, the less expensive a car is to purchase, the cheaper the car insurance premium will be. Here are a few ideas of sensible cars to insure as a 22-year-old:
Subaru Legacy
Honda Civic
Ford Escape
Chevrolet Traverse
Strategies to Save Money on Car Insurance for a 22-Year-Old
One strategy that can mean significant savings for a 22-year-old is to add them to a family car insurance policy instead of getting their own policy. In order to be added, the family residence must be their primary address; if they have their own apartment or home, they will have to purchase their own policy. If the young driver doesn't have their own car yet and lives with their parents, they can be listed as a household driver, which can greatly reduce car insurance costs.
Here are a few more ways to save money on car insurance without sacrificing coverage.
Compare Quotes for the Best Policy
To know you're getting the best rate possible, always shop and compare car insurance quotes from multiple companies. MoneyGeek's research has shown that comparison shopping can save as much as $558 per year for this age group, so it's worth it to take the time to find the right company that fits your coverage needs and budget.
For example, if you want full coverage with roadside assistance and rental car coverage, two add-on coverages that are very beneficial to any driver, the cost can vary from one insurer to another, and you don't want to sacrifice having these coverages because the cost is too high.
Ensure a Clean Driving Record
For a 22-year-old or younger driver, at-fault accidents and tickets can dramatically increase car insurance costs. To get and keep cheap car insurance rates, it's best to maintain a clean driving record. This means avoiding distractions in the car, staying off your phone, minding the speed limit and staying alert when around other drivers to avoid potential accidents.
Find Companies That Offer Discounts
When shopping for car insurance, the best companies offer discounts to first-time or new drivers, including 22-year-olds. For college students, the good-student discount is an easy way to save. For example, GEICO and other car insurance companies offer a discount for any student with a "B" or above grade point average (some will accept part-time attendance while others require full-time attendance). Students who are away at school without a car may also qualify for a discount if their primary residence is the family home.
Some states and car insurance companies offer defensive driving course discounts, which can help reduce accident rates, saving families money over time. Being a good driver can also get you a discount with some companies if you stay accident-free for a length of time, usually 3 to 5 years. Belonging to certain fraternities, sororities or alumni associations can also provide an affiliation discount.
Certain car insurance companies, such as State Farm and Allstate, have telematics-based safe driver programs that young drivers can complete to score a discount on their car insurance, too.
Lower the Coverage Amount
Another option to save on car insurance costs is to reduce coverage amounts. If you own an inexpensive car, you may want to consider liability-only car insurance.
While this will save you money, not having full coverage with comprehensive and collision coverage might not be the best idea if you can't afford to replace your car if it's totaled. If you're thinking of going this route, weigh the pros and cons first to make sure it's right for you.
Choose a Sedan Over a Sports Car
When insuring a 22-year-old driver, sports cars and expensive luxury cars may be much more expensive than a small sedan or other inexpensive models. In comparing the average cost of car insurance for a 22-year-old when added to a family policy, the average annual premium for a Toyota Camry is $1,818. For a Ford Mustang, it's $2,953. The difference of $1,135 is substantial and worth considering when car shopping and comparing insurance rates.
Why Is Car Insurance So Expensive for a 22-Year-Old?
One of the major factors in high rates for car insurance for a 22-year-old is analytical data that shows this age group has higher-than-average accident rates and moving violations compared to older drivers. Tickets and at-fault accidents begin to decrease as a driver gains more experience behind the wheel. But one ticket or at-fault accident could cause rates to increase dramatically, making it hard to stick to a budget.
When collecting quotes from car insurance companies and weighing your coverage options, ask whether accident forgiveness is available as an add-on coverage or earnable by maintaining a clean motor vehicle record. With accident forgiveness coverage, you will not see a premium increase after your first at-fault accident, which can mean substantial savings for years.
Traffic Statistics for 22-Year-Old Drivers
It's important to keep traffic statistics in mind when factoring in the costs of car insurance for a 22-year-old. According to the AAA Foundation for Traffic Safety, drivers between 20 and 24 years old were involved in 572 crashes between 2014 and 2015. Of those 572 crashes, 157 resulted in injuries.
The more careful you are when driving, the less likely you'll be involved in an accident, regardless of age. However, these factors make the most difference with young, less experienced drivers.
ACCIDENTS PER 100 MILLION MILES DRIVEN
| Driver Age | Fatal Crashes | Injury Crashes | All Crashes |
| --- | --- | --- | --- |
| 16–17 | 3.75 | 361 | 1,432 |
| 18–19 | 2.47 | 197 | 730 |
| 20–24 | 2.15 | 157 | 572 |
Young drivers in this age group are greatly affected by traffic accidents. According to the Insurance Institute for Highway Safety, for every 100,000 drivers aged 20 to 24, 2,064 die annually in auto accidents. This equates to a per capita rate of 6.3 deaths, assuming a distance of 10,000 miles driven per year. It's important to drive safely by staying alert, avoiding distractions and not speeding to reduce the risk of being involved in a car accident.
Read More on Auto Insurance
Auto Insurance
Auto Insurance
About Mandy Sleight, Licensed Insurance Agent
---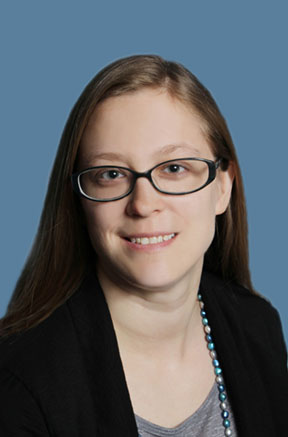 ---