Unfortunately, no matter how good a driver you are, car insurance will almost always be more expensive for younger drivers than it is for older drivers. This is because younger drivers are statistically more likely to get into accidents than older drivers. While the car insurance rate hike is most severe for teenage drivers, drivers in their 20s still experience higher premiums than those in their 30s and above.
While getting car insurance as a 24-year-old isn't cheap, there are plenty of strategies that can help you save money and get the best rates possible. We've ranked the top insurance companies for 24-year-olds to help drivers find the least expensive auto insurance that meets their needs.
Car insurance costs an average of $1,543 annually for 24-year-olds with full coverage.
Drivers should be sure to shop around to get the best possible rates.
A clean driving record and discounts will help you save on car insurance.
How Much Does Car Insurance Cost for a 24-Year-Old?
Full coverage car insurance for a 24-year-old driver costs an average of $1,543 per year. While car insurance premiums are based partly on age, they may also be influenced by a variety of other factors, including gender, driving history and credit history. To get the best auto insurance for your particular situation, you should be sure to shop around and compare rates and coverage between different providers.
ANNUAL CAR INSURANCE PREMIUM FOR A 24-YEAR-OLD
The average annual full coverage premium for a 24-year-old driver is $1,543.
Cheapest Car Insurance Companies for 24-Year-Old Drivers
Age is one of the main factors that influence car insurance costs, and while 24-year-old drivers won't pay premiums as steep as their younger peers, their insurance rates are still higher than those of older drivers. Rates can also vary by gender, as well as whether or not drivers have at-fault accidents or tickets in their driving history.
GEICO offers the cheapest full coverage insurance rate for 24-year-old drivers at $1,293 per year on average, while Nationwide offers the highest at $1,757 per year on average. Rates can also vary depending on location and your personal situation, so it pays to shop around and compare rates since you could be saving hundreds of dollars per year. For drivers with a history of at-fault accidents, our analysis shows State Farm is the cheapest option after an accident for non-military affiliated drivers.
Cheapest Companies for an Individual 24-Year-Old Policy
| | Company | Premium |
| --- | --- | --- |
| 1. | GEICO | $1,293 |
| 2. | State Farm | $1,508 |
| 3. | Allstate | $1,531 |
| 4. | Progressive | $1,741 |
| 5. | Nationwide | $1,757 |
Younger drivers pay more for car insurance

Shop around to get the best rates available.

Find a policy that meets your needs

Compare different rates based on your circumstances.

It's simple to get multiple quotes for young drivers.
Car Choice Matters When Insuring a Young Driver
Car choice is one of the most significant factors affecting car insurance costs, especially for younger drivers. Some types of cars, like used cars and basic sedans, are much cheaper to insure than sports cars or luxury vehicles. For example, full coverage car insurance for a Toyota Camry costs an average of $1,543 for 24-year-old drivers, while for a Ford Mustang, it costs an average of $2,501. That's a huge difference — and all because of the kind of car you choose to drive.
Strategies to Save Money on Car Insurance for a 24-Year-Old
While car insurance is typically more expensive for 24-year-olds than it is for older drivers, there are still plenty of ways to reduce your monthly premium and find the cheapest car insurance available to you. These include shopping around for the best rates, maintaining a clean driving record and taking advantage of specific discounts. Young adult drivers can also significantly reduce auto insurance costs if included on a family insurance policy, but their permanent residence must be the family's home for this option.
Compare Quotes for the Best Policy
When shopping around for insurance, it's essential to compare auto insurance quotes in order to ensure that you're getting the best deal possible. Depending on your individual situation, rates from different insurers can vary by hundreds of dollars annually, so it pays to consider all of your options before making a final decision.
Ensure a Clean Driving Record
At-fault accidents and tickets have the potential to dramatically increase car insurance costs for 24-year-olds for three to five years. With this in mind, it's important to try to maintain a clean driving record to get the best possible deals. But if you have at-fault accidents or other violations on your driving history, it's still a good idea to check and see if you might qualify for better rates. Some providers may even offer accident forgiveness for a first-time at-fault accident as an additional coverage you can have on your policy or award it for maintaining a good driving record prior to the accident.
Find Companies That Offer Discounts
Many car insurance companies offer discounts for students and other groups. For example, GEICO offers car insurance discounts for students who maintain a 3.0 average or better. Depending on the insurer, there may also be discounts available for honor society membership, alumni association, sorority or fraternity membership and more. If you are away at school without a car and your family's home is still your permanent residence, you may also qualify for a discount.
Young drivers can also often secure a lower rate by completing a defensive driving course. This course will not only save drivers on car insurance, but it can also help them prevent accidents in the future by promoting safe driving habits. There are also telematics-based safe driving programs, such as State Farm's Steer Clear, that provide a discount upon completion to drivers under 25.
Other discounts you may qualify for include bundling auto and renters or homeowners insurance, anti-theft system, safe driver and airbags.
Lower the Coverage Amount
One simple way to lower your car insurance rates is to reduce your coverage amount. If you own an inexpensive car, you may want to consider liability-only car insurance in order to reduce your monthly costs. That said, lowering your coverage amount can cost you more money in the long run if you end up in an at-fault accident or if something happens to your car. In general, you should try to purchase as much car insurance coverage as you can comfortably afford.
Choose a Sedan Over a Sports Car
Certain cars cost more to insure, especially for younger drivers. Sports cars and luxury vehicles can often come with much higher monthly insurance premiums for 24-year-olds. For example, for this age group, insuring a Toyota Camry costs an estimated $1,543, while insuring a Ford Mustang costs roughly $2,501 — an increase of almost $1,000 per year.
Why Is Car Insurance So Expensive for a 24-Year-Old?
Car insurance is expensive for 24-year-olds primarily because younger drivers are riskier drivers. While you might be an incredibly safe and responsible driver, statistically speaking, young people are more likely to get in at-fault accidents that require insurance companies to pay out.
Traffic Statistics for 24-Year-Old Drivers
While 24-year-olds have lower accident, injury and fatality rates than drivers in their teens, they still get into accidents more often than older drivers. For example, according to the AAA Foundation for Traffic Safety, drivers aged 20 to 24 get into an average of 572 accidents per 100 million miles driven. Of those, 157 result in injuries, and 2.15 result in fatalities. In comparison, drivers in their 60s get into an average of only 241 accidents per 100 million miles driven, with 67 resulting in injuries and 1.04 resulting in fatalities.
Traffic Accidents by Age Group Per 100 Million Miles Driven
| Driver Age | Fatal Crashes | Injury Crashes | All Crashes |
| --- | --- | --- | --- |
| 16-17 | 3.75 | 361 | 1,432 |
| 18-19 | 2.47 | 197 | 730 |
| 20-24 | 2.15 | 157 | 572 |
| 25-29 | 1.99 | 150 | 526 |
| 30-39 | 1.20 | 92 | 328 |
| 40-49 | 1.12 | 90 | 314 |
| 50-59 | 1.25 | 88 | 315 |
| 60-69 | 1.04 | 67 | 241 |
Young drivers are more at risk than older drivers when it comes to traffic accidents and fatalities. Even safe, responsible drivers often simply have less experience on the road than older drivers and a higher incidence of distracted driving, which can contribute to an increased rate of accidents. This is even more clearly illustrated when you examine the number of driver deaths per capita: there are 6.3 driver deaths for every 100,000 drivers within the 20–24 age range. As drivers reach their late 20s, 30s, and 40s, that number drops. Even so, no matter your age, you should always try to drive safely and implement defensive driving practices.
Compare Auto Insurance Rates
Ensure you are getting the best rate for your car insurance. Compare quotes from the top insurance companies.
Read More on Auto Insurance
Auto Insurance
Auto Insurance
About Margaret Wack
---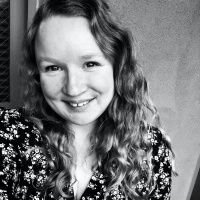 ---