Even though 23-year-old drivers typically have several years of experience behind the wheel, their car insurance can still be pricey. Age and driving records are huge factors when determining insurance rates, as is analytical data that shows 23-year-old drivers have higher accident rates than older adults, which is why they see much higher rates than drivers in their 30s and 40s. Fortunately, there are several strategies that can help you find the best car insurance for a 23-year-old.
Comparing insurance quotes and keeping your driving record clean are the two important steps a young driver can take to keep their insurance rates low.
You may be able to take advantage of discounts, such as for taking a defensive driving course, to help lower your insurance rate.
The type of car you drive can significantly impact your insurance rates, so choosing a sedan over a sports car can help keep your auto insurance affordable.
How Much Does Car Insurance Cost for a 23-Year-Old?
A 23-year-old purchasing an individual insurance policy will often pay an above-average rate, but that rate can vary wildly from company to company. In fact, it isn't unusual for the same driver to get quotes that vary by hundreds of dollars or more each year. Getting multiple quotes is a vital part of finding the best car insurance and keeping insurance costs low for young drivers.
It will also help you find a policy at the right price with the coverage you want. Any full coverage policy will include liability, comprehensive and collision coverage, but you may want to add roadside assistance, rental car coverage or have rideshare insurance. These will increase the policy cost, but comparing the price of the desired policy with multiple insurance companies helps you find the lowest cost without having to give up these beneficial additional coverages.
ANNUAL CAR INSURANCE PREMIUM FOR A 23-YEAR-OLD
The average annual full coverage premium for a 23-year-old driver in the U.S. is $1,648.
Cheapest Car Insurance Companies for 23-Year-Old Drivers
Every auto insurance company has its own formula for determining its rates each year.
Examples of individual rating factors that may influence your policy cost are as follows:
Age
ZIP code
Gender
Driving record
Credit history
Employment status
Still, because each company's formula is slightly different, it is common for a driver to be quoted vastly different rates from company to company.
MoneyGeek did the research and found that, for average 23-year-old drivers, the lowest annual premium quoted was $1,369, while the highest was $1,898 for full coverage, showing that comparing quotes between companies can save you hundreds of dollars each year.
Cheapest Companies for an Individual 23-Year-Old Policy
| | Company | Premium |
| --- | --- | --- |
| 1. | GEICO | $1,369 |
| 2. | Allstate | $1,613 |
| 3. | State Farm | $1,620 |
| 4. | Nationwide | $1,861 |
| 5. | Progressive | $1,898 |
Compare Auto Insurance Rates
Ensure you are getting the best rate for your car insurance. Compare quotes from the top insurance companies.
Car Choice Matters When Insuring a Young Driver
One of the factors that impacts your insurance costs is the type of car you drive. A sports car or a luxury vehicle can drive up your insurance costs, whereas a sensible sedan can help keep your insurance costs low. Choosing to drive a Toyota Corolla or a Honda Accord can go a long way toward a cheap car insurance rate.
Strategies to Save Money on Car Insurance for a 23-Year-Old
One of the easiest ways to get cheap car insurance for a 23-year-old who still lives at home is to have them on the family insurance policy. This gives them access to all of the discounts that typically go along with a family policy, including a multiple vehicle discount and a bundled policy discount.
But, if you have your own apartment or home as your permanent residence, you won't be able to be on the family policy. You could qualify for a bundled policy discount if you have renters or homeowners insurance with the same company as your auto insurance.
Compare Quotes for the Best Policy
While there are various discounts and policy options to help keep your premiums low, they may or may not be a good fit for your situation. Luckily, comparing quotes for car insurance is an easy step that everyone can take to find the best coverage for their needs. MoneyGeek's research shows that comparing policies can save you up to 32% on your car insurance premiums each year.
Compare Insurance Rates
Ensure you are getting the best rate for your insurance. Compare quotes from the top insurance companies.
Ensure a Clean Driving Record
A single ticket or fender bender can cause your insurance rates to increase, while a DUI or a serious at-fault accident can result in a significant jump in your premium for three to five years, depending upon the insurer. So keeping your driving record clean is another way to keep your insurance costs low — and one of the few ways to reduce your premium that is entirely within your control. Paying extra attention to speed limits, school zones and red lights are some of the actions you can take to help you maintain a good driving record.
Find Companies That Offer Discounts
Many 23-year-olds who are still in school can take advantage of their insurance company's good student discount. For example, GEICO offers a 15% discount to any full-time student maintaining a B average or higher. There is also a common away-at-school discount, where you save if you still have your family's home as your permanent residence while living at school without a car.
Taking a defensive driving course can also help reduce your insurance premium, but you will need to check with your insurance company to ensure they offer this discount. Some companies offer a percentage discount for anyone who takes the course, while others allow you to take the course to keep a ticket or an at-fault accident off your driving record. Either way, taking the course can help reduce accident rates, which can save money over time.
There are also telematics-based safe driving programs available, such as State Farm's Steer Clear. A driver under 25 who completes the program may be eligible for a discount.
Other discounts you may qualify for include bundling, anti-theft device, safe driver, airbags and automatic payments.
Lower the Coverage Amount
For some people, lowering the amount of coverage you have can be a good way to reduce your insurance premium. If you can afford to replace your car out of pocket, a driver with an older, more inexpensive car may want to consider dropping comprehensive and collision coverage and carrying liability only. Be certain you can afford to repair or replace your vehicle before you make this choice. Otherwise, you may not be financially prepared in the event of an at-fault accident or non-collision event.
Choose a Sedan Over a Sports Car
Sports cars and luxury vehicles can significantly drive up the cost of your insurance. Both cars are expensive to repair and more likely to be stolen, which means your insurance costs will be higher to compensate for potential claims.
For example, the average 23-year-old who has been added to their family policy and drives a Toyota Camry will spend an average of $1,648 on insurance each year. In comparison, driving a Ford Mustang would cost an estimated $2,674 annually. In this instance, choosing a sports car over a sedan adds more than $1,000 to your annual insurance premium.
MONEYGEEK EXPERT TIP
If you are considering a liability-only policy, wherein you only have coverage for bodily injury to others and property damage, make sure to get more than the minimum required where you live. Purchasing a liability-only minimum coverage policy could leave you financially vulnerable to a major loss in the event of an at-fault accident. The recommended amount of coverage is $100,000 bodily injury liability per person, $300,000 bodily injury liability per accident and $100,000 property damage liability per accident. — Mark Friedlander, Director, Corporate Communications, Insurance Information Institute
Why Is Car Insurance So Expensive for a 23-Year-Old?
When it comes down to it, auto insurance is more expensive for a 23-year-old because they have less experience driving and are more prone to dangerous behavior behind the wheel, leading to more at-fault accidents. Insurance companies charge more to account for these factors.
Traffic Statistics for 23-Year-Old Drivers
New drivers or first-time drivers traditionally have the highest insurance rates because they are overrepresented in tickets received and fatal crashes. As drivers mature, they almost always find that their insurance rates drop significantly, which is evident in accident injury and fatality statistics.
According to the AAA Foundation for Traffic Safety, 16-year-old drivers are 78% more likely to be injured in a crash and 56% more likely to die in a traffic fatality than 23-year-old drivers, likely because driving experience and the maturity that comes with age both play a large part in developing safe driving habits.
Traffic Accidents Per 100 Million Miles Driven
| Driver Age | Fatal Crashes | Injury Crashes | All Crashes |
| --- | --- | --- | --- |
| 16–17 | 3.75 | 361 | 1,432 |
| 18–19 | 2.47 | 197 | 730 |
| 20–24 | 2.15 | 157 | 572 |
Teen drivers and young adults have a greater risk of getting into an accident than older drivers do — and the fatality rate is higher. When examining the number of driver deaths per capita, there are 6.3 driver deaths for every 100,000 drivers within the 20–24 age range. In contrast, the number of deaths drops to 5.3 for drivers aged 25–29 and to 3.9 for drivers aged 30–59.
Compare Auto Insurance Rates
Ensure you are getting the best rate for your car insurance. Compare quotes from the top insurance companies.
Read More on Auto Insurance
Auto Insurance
Auto Insurance
About Rachael Brennan
---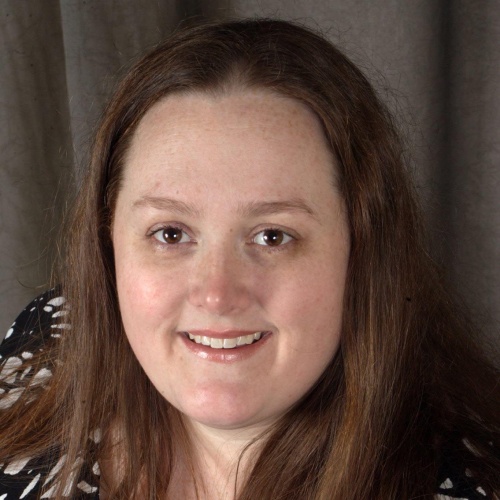 ---