It's no secret that car insurance is more expensive for young adults. This is, in part, because insurers consider younger drivers to be a riskier investment, while older drivers who have been on the road for longer are thought to be a safer bet.
While purchasing car insurance as a 25-year-old can be expensive, there are several strategies you can use to save money. MoneyGeek has ranked the top insurance companies for this age to help you get the best deals possible.
Car choice is a big factor when it comes to how much you'll pay for insurance.
Premiums generally tend to be more expensive for younger drivers.
A clean driving record and discounts can help 25-year-olds reduce their rates.
How Much Does Car Insurance Cost for a 25-Year-Old?
MoneyGeek found that full coverage car insurance costs an average of $1,402 per year for a 25-year-old driver. Car insurance costs may depend on a variety of factors, including your age, gender, the value of your car, credit history and driving record. Shopping around and comparing quotes from different providers can help ensure that you get the best auto insurance rates.
ANNUAL CAR INSURANCE PREMIUM FOR A 25-YEAR-OLD
The average annual full coverage premium for a 25-year-old driver is $1,402.
Cheapest Car Insurance Companies for 25-Year-Old Drivers
For 25-year-olds, GEICO offered the least expensive insurance coverage, with an average annual cost of $1,207 for full coverage. On the other end of the spectrum, Progressive offered the most expensive policy, with an average cost of $1,564. To find the cheapest car insurance possible, it's essential to compare different providers.
Insurance companies take several factors into account when determining the cost of car insurance policies for individual drivers. These can include age, gender, driving record, credit history and more. Younger drivers usually end up paying higher premiums than older drivers. Similarly, male drivers often pay slightly higher premiums than female drivers. If you have any at-fault accidents or moving violations on your driving record, you'll likely also face higher premiums.
Cheapest Companies for an Individual 25-Year-Old Policy
| | Company | Premium |
| --- | --- | --- |
| 1. | GEICO | $1,207 |
| 2. | State Farm | $1,358 |
| 3. | Allstate | $1,436 |
| 4. | Nationwide | $1,511 |
| 5. | Progressive | $1,564 |
Compare Auto Insurance Rates
Ensure you are getting the best rate for your car insurance. Compare quotes from the top insurance companies.
Car Choice Matters When Insuring a Young Driver
Car choice is a significant factor when it comes to how much you'll pay for insurance as a young driver. Expensive or high-performance cars will drive up rates, while less expensive or used vehicles will cost much less to insure. For example, a Toyota Camry costs an average of only $1,402 per year for a 25-year-old driver to insure, while a Ford Mustang costs an average of $2,243. That's an $841 difference attributable to car choice! Drivers looking to save money on insurance premiums should consider purchasing sturdy, affordable cars rather than luxury vehicles.
Strategies to Save Money on Car Insurance for a 25-Year-Old
When it comes to saving money on car insurance, there are a few simple strategies that can make a large dent when it comes to the cost of your monthly premium. These include taking advantage of discounts and shopping around to ensure you're getting the best possible rates.
Compare Quotes for the Best Policy
According to MoneyGeek's research, comparison shopping for car insurance can save 25-year-old drivers up to $357 per year. If you're looking to secure the best possible rate, you should be sure to compare offers from competing companies. Even if you have a specific insurer already in mind, comparing rates can help you better understand what rates you qualify for.
Ensure a Clean Driving Record
At-fault accidents and tickets will dramatically increase the cost of car insurance no matter your age, but they can be especially costly for young drivers. To ensure that you qualify for the best rates possible, you should try to keep your driving record clean and free of any moving violations.
You should also consider adding accident forgiveness to your car insurance policy or choosing a company that awards it for maintaining a clean driving record. That way, should you get into an at-fault accident, your premium will not increase, as long as it is the first one you experience.
Find Companies That Offer Discounts
While young adults tend to pay more for car insurance on average than older drivers, they're also eligible for some unique discounts.
Many insurers offer good student discounts for drivers who get good grades in school. For example, GEICO offers a good student discount for students who maintain a B or better average. Members of certain honor societies and alumni associations may also qualify for a discount. This means that even if you've recently graduated, you may still be eligible for savings on your premium.
In addition, many insurance companies offer discounts for drivers willing to complete a defensive driver course. Those who complete these courses benefit in two ways: defensive driving classes can save you money and can reduce the likelihood of an accident. So before you choose a car insurance provider, check to see whether they offer this discount.
Other discounts you may get are bundling (auto and renters or homeowners), safe driver, anti-theft device, low mileage and more.
Lower the Coverage Amount
Reducing coverage will reduce insurance costs. If you're struggling to afford your monthly car insurance premium and own an inexpensive car, you may want to consider liability-only car insurance. But while this will reduce your premium, it could end up costing you extra if you get in an at-fault accident or if something happens to your vehicle.
In general, you should try to purchase as much insurance coverage as you can reasonably afford. So, if you choose liability-only, select limits that are higher than the minimum coverage required, as that provides the least amount of financial protection and can leave you in a dire situation after an at-fault accident.
Choose a Sedan Over a Sports Car
Certain cars cost more to insure for young adults, most notably sports cars and expensive luxury cars. If you're trying to find ways to reduce your insurance costs, you should consider avoiding flashy cars and choosing a reliable sedan instead.
Why Is Car Insurance So Expensive for a 25-Year-Old?
Car insurance is typically much more expensive for first-time or new drivers than it is for older drivers. This is because younger drivers are statistically more likely to get into accidents and are, therefore, viewed as higher risk by insurance companies. As drivers mature, they'll gradually become eligible for lower rates on car insurance. Other factors, like an accident-free driving history, can also help lower your rates.
Traffic Statistics for 25-Year-Old Drivers
While 25-year-old drivers are statistically safer drivers than younger drivers, they're still more likely to get into accidents than older drivers. According to statistics from the AAA Foundation for Traffic Safety, drivers ages 25 to 29 get into an average of 526 crashes per 100 million miles driven, with 150 injury crashes and 1.99 fatal crashes. In contrast, drivers ages 30 to 39 get into an average of just 328 accidents, with 92 injury crashes and 1.2 fatal crashes.
Traffic Accidents Per 100 Million Miles Driven
| Driver Age | Fatal Crashes | Injury Crashes | All Crashes |
| --- | --- | --- | --- |
| 16-17 | 3.75 | 361 | 1,432 |
| 18-19 | 2.47 | 197 | 730 |
| 20-24 | 2.15 | 157 | 572 |
| 25-29 | 1.99 | 150 | 526 |
| 30-39 | 1.20 | 92 | 328 |
| 40-49 | 1.12 | 90 | 314 |
| 50-59 | 1.25 | 88 | 315 |
| 60-69 | 1.04 | 67 | 241 |
Young adults are also more likely to be involved in fatal accidents: there are 5.3 driver deaths for every 100,000 drivers within the 25–29 age range. This is due, in part, because they're still learning how to drive safely. Some young drivers may also be more prone to impulsive behavior while behind the wheel.
Even younger drivers have a higher per capita rate, but the per capita rate is notably lower for drivers between 30 and 59 years old. Nevertheless, no matter your age, it's always important to implement safe driving habits and practice defensive driving.
Compare Auto Insurance Rates
Ensure you are getting the best rate for your car insurance. Compare quotes from the top insurance companies.
Read More on Auto Insurance
Auto Insurance
Auto Insurance
About Margaret Wack
---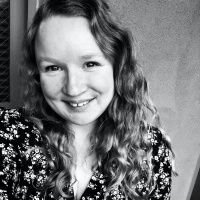 ---