Car insurance for a 21-year-old driver isn't cheap. While their rates are typically lower than rates for teenage drivers, they still pay a premium for having a limited driving history, as well as youthful recklessness. While a 21-year-old will have higher rates than older drivers, there are many strategies young adults can use to reduce their insurance costs.
How Much Does Car Insurance Cost for a 21-Year-Old?
While someone in their early 20s has probably been driving for at least a few years, car insurance companies still charge them higher rates because they have less experience than older drivers and are more likely to make reckless decisions behind the wheel and statistically have higher accident rates than adult drivers in other age groups. While rates vary from state to state, the national average annual cost of car insurance for a 21-year-old is around $1,957.
AVERAGE ANNUAL CAR INSURANCE PREMIUM FOR A 21-YEAR-OLD
The average annual full coverage premium cost for a 21-year-old is $1,957
Cheapest Car Insurance Companies for 21-Year-Old Drivers
Some states don't allow insurance companies to determine premiums based on gender, but most states do take gender into account when deciding your rate. Twenty-year-old male drivers typically pay more than 21-year-old female drivers, as insurers consider males in this age group a higher risk due to accident rates and reckless driving behavior.
The rate difference is highest among 16-year-old drivers, getting more equitable with each additional year. At a national level, the company with the lowest average rates for 21-year-old drivers is GEICO at $1,695 per year, while Progressive comes in at $2,331 on average. These rates are generalized averages, however, so you will need a personalized quote to get an accurate rate and find good car insurance for your needs.
Cheapest Companies for a 21-Year-Old's Individual Policy
| | Company | Premium |
| --- | --- | --- |
| 1. | GEICO | $1,695 |
| 2. | Allstate | $1,793 |
| 3. | State Farm | $1,936 |
| 4. | Nationwide | $2,166 |
| 5. | Progressive | $2,331 |
Drivers in their early 20s pay more for car insurance

But you can save by comparing multiple quotes.

Find a plan for you or your family

Young drivers tend to pay less if they're added to their parents' plan, even in their 20s.

It's simple to get multiply quotes and the best rates
Car Choice Matters When Insuring a Young Driver
One of the most effective ways for young drivers to keep their insurance costs low is to choose their vehicle carefully. Sports cars and luxury vehicles will drive up rates significantly, and if you take out a loan or lease for that car, you will likely be required to carry comprehensive and collision coverage. Choosing a used sedan or a similar vehicle can save you money on insurance.
Strategies to Save Money on Car Insurance for a 21-Year-Old
There are lots of ways to save money on car insurance for a 21-year-old driver. For example, if you are still living at home and your parents own your vehicle, you may find that staying on your parents' insurance policy will save you a significant amount. Consider some of the options below to find cheap car insurance for a 21-year-old.
Compare Quotes for the Best Policy
Comparing auto quotes from multiple companies is the most effective way to save money on car insurance. Getting multiple quotes can help you find the lowest rates available for young adults, with our studies showing price differences of roughly $636 on average between the cheapest and most expensive policies for 21-year-old drivers.
Compare Auto Insurance Rates
Ensure you're getting the best rate for your auto insurance. Compare quotes from the top insurance companies.
Ensure a Clean Driving Record
A clean driving record is an absolute necessity to make sure your insurance rates stay as low as possible. A single ticket or at-fault accident is all it takes to see a dramatic increase in your rate for a minimum of three years. With young drivers, this is especially true, with at-fault accidents sometimes driving up the cost of your insurance by hundreds or even thousands of dollars per year.
To avoid a rate increase after your first at-fault accident, add accident forgiveness coverage to your policy. Many companies offer this add-on, and some award it for free after a specific time of maintaining a clean motor vehicle record. At 21, you may not qualify yet for this coverage, but check with multiple insurance companies as each has different requirements.
Find Companies That Offer Young Driver Discounts
There are some insurance discounts that only apply to teen drivers and young adults in college. For example, good student discounts are available from most insurance companies. GEICO offers a discount for students with a B average or higher, but each company has its own standards, so it is important to check with your insurer to find out exactly what the requirements are for this discount.
Many insurance companies also offer an "away at school" discount. This discount could apply if you are going to college at least 100 miles away from home and leaving your car behind. If you take your car with you to school, the discount does not apply.
Safe driving courses can also earn young adults a discount on their insurance. There are even telematics-based programs you can complete to get a discount, such as State Farm's Steer Clear. It isn't just good for a discount, though — taking a safe driving course can help reduce your chances of being in an accident, which saves you money over time. Check with your insurance company to see if they offer these discounts.
Lower the Coverage Amount
Choosing an older, inexpensive vehicle is an excellent way to save money on auto insurance. If you can afford to replace your car without filing a claim, a liability-only policy can save you hundreds of dollars each year. If you finance or lease a vehicle, the lender may require that you carry comprehensive and collision coverage, while a vehicle with high replacement costs may need to carry full coverage even if you don't have a lender. Choosing a cheap, older model can let you carry liability-only car insurance coverage as a way to help keep your insurance costs low.
Choose a Sedan Over a Sports Car
You can save hundreds of dollars on insurance each year by choosing a sedan over a sports car. It might be fun to drive a sports car or a new luxury vehicle, but these cars are going to significantly raise your rates, especially for younger drivers. A basic sedan is often the cheapest vehicle to insure for a young adult.
MONEYGEEK EXPERT TIP
Liability-only policies that only include the minimum coverage required can leave you vulnerable to a significant financial loss in case of an at-fault accident. To better protect yourself, choose bodily injury liability limits of at least $100,000 per person and $300,000 per accident and $100,000 of property damage liability per accident. And, to protect your vehicle, add comprehensive and collision coverage, giving you a full coverage policy, so if an at-fault accident or non-collision event, like a fire or flood, causes damage to your car, it will be covered by the insurance policy. — Mark Friedlander, Director, Corporate Communications, Insurance Information Institute
Why Is Car Insurance So Expensive for a 21-Year-Old?
Car insurance for 21-year-old drivers is expensive because insurance companies use your driving history to help determine your insurance rates and analytical data — which shows 21-year-old drivers file more claims on average than older drivers. Plus, industry data shows that 21-year-old drivers have higher rates of at-fault accidents and moving violations than more experienced drivers.
In addition to your age and years of driving experience, the city where you live and even the ZIP code, your employment or student status, whether you live at home or rent, your credit history and more may determine how much you pay for car insurance at 21 or any age.
Traffic Statistics for 21-Year-Old Drivers
It may seem like rating people based on these statistics is unfair, but the numbers of fatal crashes, injuries and other accidents don't lie. According to the chart below, drivers aged 16–17 were involved in 3.75 fatal crashes for every 100 million miles driven. Drivers between the ages of 18 and 19 were only involved in 2.47 fatal crashes and drivers aged 20–24 were involved in 2.15 fatal crashes, showing that driving does get safer as you get older and gain more driving experience.
ACCIDENTS PER 100 MILLION MILES DRIVEN
| Driver Age | Fatal Crashes | Injury Crashes | All Crashes |
| --- | --- | --- | --- |
| 16–17 | 3.75 | 361 | 1,432 |
| 18–19 | 2.47 | 197 | 730 |
| 20–24 | 2.15 | 157 | 572 |
Both teen and young adult drivers may be involved in almost eight fatal accidents for every million miles driven, but they are not the only drivers on the road. These same age groups show a portion of fatal accidents among all drivers.
The number of fatal accidents among drivers in their teens and early 20s is higher than the number of fatal accidents among older adults, as reflected in the chart below. In some cases, it is even double or triple the number of fatalities for every 100,000 drivers at 10,000 miles per year. For 21-year-olds within the 20-24 age group, the deaths per capita per annual miles driven decreased by almost half compared to 19-year-olds.
Compare Auto Insurance Rates
Ensure you're getting the best rate for your auto insurance. Compare quotes from the top insurance companies.
Read More on Auto Insurance
Auto Insurance
Auto Insurance
About Rachael Brennan
---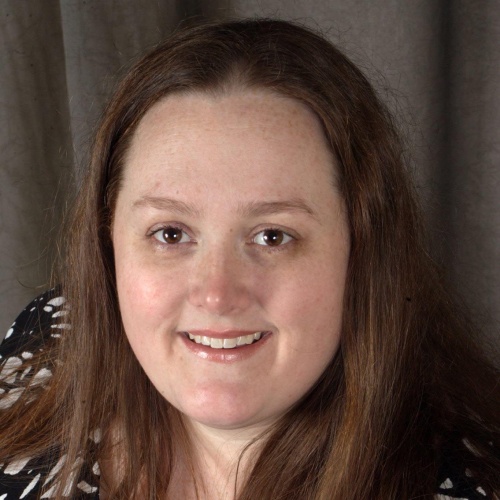 ---