Compare the Cost of Chevy Silverado Insurance by Model Year and Company
---
Compare Rates and Save on Car Insurance
By Mark Fitzpatrick, Content Director
Edited by
Victoria Copans
The cost of car insurance varies based on the driver's age. For a 16-year-old driving a 2009 Chevy Silverado, a full coverage policy costs an average $5,401 per year, while a 40-year-old driver can expect to pay about $1,156 per year. For a 2022 model, a 16-year-old pays around $6,692 per year, and a 40-year-old driver only pays $1,156 per year.
MoneyGeek also analyzed the best insurance companies for balancing affordable rates and good service.
Car Insurance
Costs
Chevy Silverado
2023
Average Cost and Cheapest Companies for Insuring a Chevy Silverado
On average, car insurance for a Chevy Silverado costs $1,340 per year, but your rates may differ according to your insurer. You can find the cheapest car insurance from State Farm at $1,088 per year for full coverage policies. Farmers is the most expensive company, with rates of $1,561 per year for a full coverage policy.
If you're looking for minimum coverage, State Farm is also the cheapest option at $512 per year. On the other hand, Farmers is the most expensive company, with rates of $781 per year for a minimum coverage policy.
Is a Chevy Silverado Expensive to Insure?
Many factors affect the cost of car insurance, including the value of the car, the model year and the theft rate. In general, Chevy Silverados are cheap to insure compared to other vehicles. Certain models tend to be cheaper to insure due to their lower value, repair costs and theft rates. When looking for car insurance, consider shopping around to find a policy that fits your needs.
Best Companies for Insuring a Chevy Silverado
When looking for car insurance, it's important to consider an insurer's customer service and claims experience in addition to their rates. These companies offer the best car insurance for a Chevy Silverado:
State Farm: MoneyGeek score of 90 out of 100 ($1,088 per year)
GEICO: MoneyGeek score of 89 out of 100 ($1,137 per year)
State Farm received the best ratings for affordability and ranked second for customer satisfaction. Not only is it the cheapest company, but it also provides quality service to its clients.
MoneyGeek Top Pick: State Farm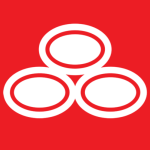 pros
Most affordable option for a Chevy Silverado
Has a high customer satisfaction rating
cons
Add-on coverage options are limited
Has a low claims management score
COMPANY HIGHLIGHTS
State Farm is our top pick for Chevy Silverado insurance, thanks to its high affordability and customer satisfaction scores. While this provider doesn't offer many coverages, it offers a couple of common ones, including roadside assistance and rental car and travel reimbursement coverage.
Emergency road service coverage provides assistance for minor repairs on the road. You can call State Farm's hotline or send an online request if your car breaks down. This coverage covers the first hour of locksmith services and mechanical labor as well as towing services, gas delivery, tire changes and other services.
In addition, rental reimbursement coverage covers the cost of a rental car if your Chevy Silverado isn't drivable due to a covered incident. This add-on will also cover expenses such as meals, accommodation or transportation if you're away from home. These coverages help keep you on the road and maintain the level of comfort you're used to with your personal car.
Read MoneyGeek's State Farm Auto Insurance Review
MoneyGeek Runner-Up: GEICO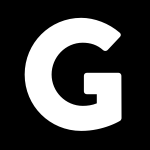 pros
Offers affordable rates for a Chevy Silverado
Earned a high customer satisfaction score
Offers mechanical breakdown insurance (MBI), which is not commonly offered by insurers
cons
No gap insurance and OEM coverage
Claims management rating is low
COMPANY HIGHLIGHTS
GEICO is another great option for Chevy Silverado drivers, with high-quality service and affordable rates. GEICO offers several useful add-on coverages, including MBI and accident forgiveness. These coverages can help you save money on repairs, replacements and premiums.
You have the option of adding MBI to your policy if your Chevy Silverado is relatively new. MBI provides coverage for repairs and replacement parts for your vehicle, with no limitations on specific parts or repair shops, offering a better deal than most dealer warranties. This coverage is available for cars that are less than 15 months old and have been driven less than 15,000 miles.
Having accident forgiveness on your policy can maintain your affordable car insurance rates by ensuring that your premium doesn't increase after an at-fault accident. You can choose to add it to your policy for an additional fee, or GEICO may add it to your policy as a reward if you haven't filed a claim for a certain period of time.
Read MoneyGeek's GEICO Auto Insurance Review
Cost of Insuring a Chevy Silverado by Model Year
The average cost of car insurance for a 2009 Chevy Silverado is $1,156 per year, and it costs around $1,476 per year to insure a 2022 Chevy Silverado. Newer car models usually have higher insurance costs due to their higher market values.
The average cost of car insurance for a Chevy Silverado is influenced by your insurance provider. For a 2009 model, State Farm has the lowest average annual cost at $880, and for a 2022 model, GEICO is the cheapest at $1,231 per year.
Cost of Insuring a Chevy Silverado for 16- to 25-Year-Olds
Younger drivers, including teenagers and those in their 20s, generally face higher insurance premiums compared to older drivers. For instance, a 16-year-old driver pays an average of $6,025 per year to insure a Chevy Silverado, whereas a 40-year-old driver pays only $1,306 annually for similar coverage. Car insurance for teens becomes cheaper every year a driver ages in their teens and typically stabilizes as they reach their 20s.
Teenagers can save on car insurance by being included on a family plan rather than getting individual plans, which have higher premiums. It's also important to keep in mind that in most cases, teens under 18 are legally required to have a parent or guardian co-sign in order to purchase an individual policy.
State Farm offers the most affordable rates for an individual policy for a 16-year-old driver of a 2022 Chevy Silverado at $4,104 per year. Meanwhile, Farmers is the most expensive option at $9,309 per year. It's important to compare insurance plans from various companies to find the cheapest car insurance for teens, regardless of whether you opt for an individual or family plan.
How Does Location Affect the Cost of Chevy Silverado Insurance?
Your location is another factor that can significantly impact your insurance rates. The most affordable insurer for a given car differs from state to state. On average, Idaho has the cheapest car insurance rates, and Florida has the most expensive. To find the best rates, it's wise to compare quotes from the cheapest insurers in your state.
Frequently Asked Questions About Chevy Silverado Insurance
MoneyGeek answered some frequently asked questions about Chevy Silverado insurance to help you find the best option for you.
About Mark Fitzpatrick
---
---