Compare the Cost of Chevy Equinox Insurance by Model Year and Company
---
Compare Rates and Save on Car Insurance
By Mark Fitzpatrick, Content Director
Edited by
Jonathan Ramos
Auto insurance costs can differ significantly depending on your age and vehicle's model year. For example, a 40-year-old driver of a 2009 Chevy Equinox can expect to pay $1,163 per year for insurance. However, a 16-year-old driver of the same car with the same coverage can anticipate paying nearly five times that amount, around $5,361 per year.
Additionally, insuring a newer model year car tends to be more expensive. For a 2022 Chevy Equinox, a 40-year-old driver may spend around $1,468 per year, while a 16-year-old driver could pay $6,622 annually.
MoneyGeek evaluated the best auto insurance providers that provide high-quality customer service, useful coverage options and effective claims handling.
Car Insurance
Costs
Chevy Equinox
2023
Average Cost and Cheapest Companies for Insuring a Chevy Equinox
The average cost of insuring a Chevy Equinox is around $1,334 per year, but this can vary depending on your chosen insurance provider. Drivers may opt for State Farm as it is the cheapest car insurance company for the Chevy Equinox, with a yearly cost of $1,070 for full coverage. Farmers is the most expensive, charging $1,532 per year.
For comparison, State Farm offers the cheapest minimum coverage policy at $483 per year, while Farmers charges the most at $726 annually.
Is a Chevy Equinox Expensive to Insure?
Insurance providers often take several factors into consideration, including a given vehicle's safety feature profile and value. With an MSRP of $28,595, the 2022 Chevy Equinox has relatively inexpensive insurance costs.
The Equinox is generally more affordable to repair because it's a popular vehicle with readily available parts. It also has a low theft rate compared to other SUVs. Additionally, the Equinox has many advanced safety features, including airbags, anti-lock brakes, front and rear park assist, a rear and surround vision camera and an automatic emergency braking system. These features reduce the chances of the driver getting into an accident. A good safety record and low repair costs make the Equinox less risky to insure, leading to lower premium rates.
Best Companies for Insuring a Chevy Equinox
While several factors can affect Chevy Equinox car insurance costs, we found affordable companies that provide exceptional service and claims handling for owners of this car model. The following are among the top car insurance providers:
State Farm: MoneyGeek score 90 out of 100 ($1,070 per year)
GEICO: MoneyGeek score 88 out of 100 ($1,141 per year)
State Farm and GEICO earned high overall MoneyGeek scores due to their comprehensive coverage options and above-average customer satisfaction ratings. Furthermore, they are the most affordable options among the seven insurers we evaluated.
MoneyGeek Top Pick: State Farm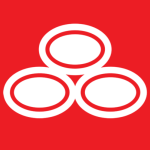 pros
Offers the most affordable rates, averaging $1,070 per year
Provides several essential coverage options
Second-highest customer satisfaction rating
cons
Poor claims handling score
COMPANY HIGHLIGHTS
When insuring a Chevy Equinox, it's essential to choose the coverage that matches the car's value, safety features and driving habits. State Farm's roadside assistance coverage can be helpful if your car breaks down. This add-on covers mechanical labor, towing and tire change services.
State Farm also offers coverage for rental cars and travel expenses. With this added protection, your policy will reimburse up to $500 in case your Equinox needs repairs, and you have additional expenses like rental car fees or lodging costs.
You may also qualify for various discounts that reduce your auto insurance premiums. State Farm offers discounts for safe driving, insuring multiple vehicles and good academic performance for student drivers. State Farm's Steer Clear program is designed to assist young drivers in developing safe driving habits while providing savings opportunities.
Read MoneyGeek's State Farm Auto Insurance Review
MoneyGeek Runner-Up: GEICO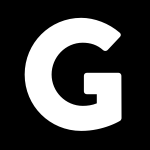 pros
Offers the second-cheapest premiums for the Chevy Equinox
Above-average customer satisfaction rating
cons
Below-average claims management score
COMPANY HIGHLIGHTS
GEICO is widely recognized for providing outstanding customer service at competitive rates. If you own a Chevy Equinox, you may qualify for lower insurance premiums due to its favorable safety rating and compact size. You can expect good service, affordable pricing and beneficial add-on coverages with GEICO.
GEICO offers various discounts that may benefit Chevy Equinox owners, such as safe driving, multi-vehicle and good student discounts. Moreover, GEICO's DriveEasy program, which employs a mobile app to monitor driving habits, rewards safe driving with reduced premiums.
GEICO offers a valuable add-on called mechanical breakdown insurance (MBI) specifically designed for owners of new Equinox models that are less than 15 months old and have fewer than 15,000 miles. MBI covers all systems and parts in your Equinox, even those not covered by the dealer warranty. By opting for MBI, you can avoid out-of-pocket expenses for expensive repairs.
Read MoneyGeek's GEICO Auto Insurance Review
Cost of Insuring a Chevy Equinox by Model Year
Insuring a 2009 Chevy Equinox costs about $1,163 per year, while a 2022 Chevy Equinox costs around $1,468 per year, which is a difference of $305 per year in average car insurance costs between the two model years. Newer cars are typically costlier to insure due to their higher values, costlier parts and greater theft risks, among other factors.
The insurance provider you choose and the specific model year of your Chevy Equinox can significantly impact your average car insurance costs. For instance, if you go with State Farm, you can enjoy immediate cost savings as a 2009 Chevy Equinox driver, with an average annual premium of $883. For those with a 2022 Chevy Equinox, State Farm would also provide the most affordable insurance option, with an approximate yearly cost of $1,236.
Cost of Insuring a Chevy Equinox for 16- to 25-Year-Olds
Car insurance rates vary greatly depending on the insured individual's age, with teenagers and young adults being charged the most compared to drivers in their 30s and older.
There is a notable difference in insurance costs between teenage drivers and adult drivers, primarily due to the increased risk associated with younger individuals. For insuring a Chevy Equinox, the average annual premium for a 16-year-old driver amounts to $5,896, whereas a 40-year-old driver pays an average of $1,292 per year.
Teenage car insurance rates are generally high, but they gradually decrease and level out as drivers age into their 20s. It is crucial for young drivers to be aware of these fluctuations in insurance costs and to drive responsibly to prevent accidents and maintain lower premium rates.
Individual car insurance for teens can be considerably more expensive, making adding a teen to the family policy one of the most cost-effective options for coverage. State Farm offers the cheapest individual plan for 16-year-olds with 2022 Equinox models, costing $3,952 per year. Farmers is the most expensive company, charging a yearly premium of $9,165.
Teens and their families should explore various insurance options in their area to find the best and cheapest policy for their Chevy Equinox.
How Does Location Affect the Cost of Chevy Equinox Insurance?
Although several factors influence car insurance costs, location is often considered one of the most critical factors. The cheapest car insurance company for a specific car model can vary by state. For example, Idaho has the lowest average annual cost at $299, while Florida has the highest at $1,058.
If you're buying car insurance for your Chevy Equinox, we recommend obtaining quotes from three to four companies in your state so as to compare rates. This way, you can evaluate the pricing options and ensure you get the best deal.
Frequently Asked Questions About Chevy Equinox Insurance
When shopping for the best and cheapest insurance for your Chevy Equinox, you might have questions and concerns about service quality and affordability. MoneyGeek answered some frequently asked questions to help you find the right fit.
About Mark Fitzpatrick
---
---