Rates can vary greatly by driver age and the vehicle model year. A 40-year old driver of a 2011 Chevrolet Cruze, for example, should expect to pay around $1,276 annually for car insurance. However, average rates are over four times as high ($5,917 per year) for a 16-year old driving the same vehicle. Meanwhile, a 2019 Chevrolet Cruze costs $1,543 annually for a 40-year old driver, and $7,017 per year for a 16-year old driver.
MoneyGeek also ranked insurers based on how they balance affordability with service and claims experience.
Car Insurance
Costs
Chevrolet Cruze
2023
Average Cost and Cheapest Companies for Insuring a Chevrolet Cruze
Insuring a Chevrolet Cruze typically costs $1,455 per year on average. However, the insurance provider you decide to go with will affect the price you pay.
State Farm is the cheapest car insurance company for a Chevrolet Cruze at $1,111 per year for full coverage, while Farmers is the most expensive at $1,759 per year. For state minimum coverage, State Farm provides the cheapest option at $525 per year, whereas Farmers has the highest rates at $855 per year.
Is a Chevrolet Cruze Expensive to Insure?
Insurance providers take various factors into account when determining insurance rates for a given Chevrolet Cruze. Compared to other vehicle types, the Chevrolet Cruze is considered moderate to insure. One reason it's not cheap to insure is due to its higher-than-average theft rate, according to the National Highway Traffic Safety Administration (NHTSA). However, its low MSRP of $16,162 keeps its average insurance costs lower than some other car models.
Best Companies for Insuring a Chevrolet Cruze
When looking for the best insurance for your Chevrolet Cruze, it's important to consider service quality and claims experience in addition to cost.
The best car insurance providers for Chevrolet Cruze owners are:
State Farm: MoneyGeek score 90 out of 100 ($1,111 per year)
GEICO: MoneyGeek score 89 out of 100 ($1,147 per year)
State Farm received the best MoneyGeek score thanks to its high rankings for affordability and customer satisfaction. These ratings indicate that the company provides great service at a reasonable cost.
MoneyGeek Top Pick: State Farm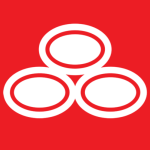 pros
Offers the cheapest rates for a Chevrolet Cruze
Received an above-average customer satisfaction ratings
cons
No accident forgiveness or deductible modification coverage
Has a poor claims management score
COMPANY HIGHLIGHTS
State Farm offers the best car insurance for a Chevrolet Cruze, with the cheapest rates out of the insurers we evaluated and a high customer satisfaction score. You can get coverage with this company for an affordable premium, but you may find its add-on coverage options lacking.
However, the essential coverages it offers can come in handy for most drivers. For example, roadside assistance saves you the trouble of figuring out how to bring your car to the nearest repair shop if it breaks down on the road. It also covers the cost of delivering gas, oil, tires or a battery to your location. This add-on pays for an hour's labor for locksmith services, electrical problems, transmission issues or other mechanical concerns.
You can also add State Farm's rental car and travel reimbursement to your policy. This coverage helps pay for the cost of a rental car if your Chevrolet Cruze is in the shop following an accident. It also covers travel expenses, such as lodging or meals, up to $500. If you cause an accident while driving a rental, this add-on also repays up to $500 of your deductible.
Read MoneyGeek's State Farm Auto Insurance Review
MoneyGeek Runner-Up: GEICO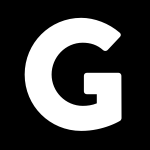 pros
Offers the second-cheapest rates in our comparison group
Has a high customer satisfaction score
cons
Doesn't offer gap insurance or deductible modification coverage
Has a below-average claims handling rating
COMPANY HIGHLIGHTS
GEICO is a solid car insurance option for a Chevrolet Cruze, offering quality service at an affordable rate. It also has a menu of add-on coverage options, helping you customize your policy as needed.
One of these options is its Mechanical Breakdown Insurance, which isn't limited to a specific list of items. It covers all your vehicle's parts and systems, making it a more cost-effective option than the typical extended warranty dealers offer. GEICO's MBI is available to cars fewer than 15 months old with a mileage of under 15,000.
Despite GEICO's affordable premiums, an accident raises your insurance costs. You can avoid this with its Accident Forgiveness coverage, which prevents your premium from increasing even after your first at-fault collision. You can purchase it as an add-on coverage or earn it by remaining accident-free for five years. Accident Forgiveness is not available in California.
Read MoneyGeek's GEICO Auto Insurance Review
Cost of Insuring a Chevrolet Cruze by Model Year
The average cost of car insurance for a 2011 Chevrolet Cruze is $1,276 per year, while insuring a 2019 Chevrolet Cruze costs around $1,543 per year, which is a $267 difference. Newer vehicles typically cost more to insure than older ones since they generally have higher values and repair costs.
In addition to the model year, average car insurance rates will also vary by insurer. For instance, State Farm provides the most affordable policy if you have a 2011 Chevrolet Cruze at $975 per year. On the other hand, drivers of a 2019 model will find the cheapest rates from GEICO at $1,234 per year.
Cost of Insuring a Chevrolet Cruze for 16- to 25-Year-Olds
Teenagers and those in their 20s pay much higher rates than those in their 30s and older. The average cost of insuring a Chevrolet Cruze for a 16-year-old driver is $6,445 per year, whereas a 40-year-old driver pays an average of $1,401 per year. However, teen car insurance costs typically decrease steadily as they age through their teens and tend to steady as they reach their 20s.
One of the most cost-effective ways to get coverage for teens is to add them to a family policy as the cost of individual car insurance policies for teenagers is significantly higher. It's also important to keep in mind that in most cases, teens under 18 cannot legally purchase their own policy without a parent or guardian agreeing to cosign.
A 16-year-old with a 2019 Chevrolet Cruze will find the least expensive rates for an individual policy from State Farm, with an average yearly premium of $4,141. Farmers is the most expensive insurer, with a yearly cost of $9,726.
Teens and their families should explore various insurance options to find the most affordable policy for their Chevrolet Cruze.