Compare the Cost of Mazda CX-5 Insurance by Model Year and Company
---
Compare Rates and Save on Car Insurance
By Mark Fitzpatrick, Content Director
Edited by
Victoria Copans
Driver age greatly influences car insurance costs for a Mazda CX-5. For example, a 16-year-old driving a 2013 model pays an average annual cost of $5,450, while a 40-year-old pays only around $1,194. For a 2022 model, a 16-year-old pays an average of $6,099 per year, while the average annual premium for a 40-year-old is comparatively low at just $1,361.
MoneyGeek also assessed the best Mazda CX-5 insurance providers, weighing not just the cost but also the quality of service and claims handling.
Car Insurance
Costs
Mazda CX-5
2023
Average Cost and Cheapest Companies for Insuring a Mazda CX-5
Insuring a Mazda CX-5 costs an average of $1,322 per year, but your choice of provider can substantially impact your final premium. State Farm offers the cheapest car insurance for a Mazda CX-5 at $1,070 per year for full coverage. Farmers is on the opposite end of the spectrum at $1,528 per year.
Alternatively, you may opt for a minimum coverage policy. In this case, State Farm is still the cheapest option at $461 per year, while Progressive is the priciest at $705 per year.
Is a Mazda CX-5 Expensive to Insure?
Insurance providers consider various factors when calculating rates for a particular Mazda CX-5. In general, a Mazda CX-5 is generally considered cheap to insure due to its relatively low value — it has an MSRP of $31,505 — and low horsepower. Vehicles with lower price tags are often cheaper to repair, leading to more affordable insurance rates. In addition, cars with lower horsepower tend to be involved in fewer major accidents, further contributing to their cheaper insurance cost.
Best Companies for Insuring a Mazda CX-5
Cost plays a significant role when choosing a policy for a Mazda CX-5, but it shouldn't be the only deciding factor. The best car insurance providers should offer competitive rates as well as adequate coverage and excellent customer support.
MoneyGeek found that the top insurance companies for a Mazda CX-5 are:
State Farm: MoneyGeek score 90 out of 100 ($1,070 per year)
GEICO: MoneyGeek score 90 out of 100 ($1,073 per year)
State Farm has the cheapest premiums for this vehicle type in our comparison group. It also earned high customer satisfaction ratings, making it the best overall option for Mazda CX-5 drivers.
MoneyGeek Top Pick: State Farm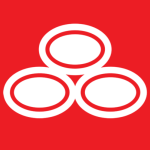 pros
Has the most affordable rates in our comparison group
Earned a high customer satisfaction score
cons
No gap insurance or accident forgiveness
Has limited coverage options and a low claims handling score
COMPANY HIGHLIGHTS
State Farm is a great option for Mazda CX-5 drivers who value affordability and quality service. The carrier provides limited add-on coverage options, but it has two essential coverages that cater to various driver profiles, including roadside assistance and rental car reimbursement.
State Farm's Emergency Road Service can be a valuable add-on for drivers who want added peace of mind on the road. This coverage provides assistance if your car experiences a mechanical or other failure, such as a flat tire or dead battery. State Farm's roadside assistance program also includes lockout services, towing and other helpful services.
In addition, the company's rental car and travel reimbursement coverage helps pay for the cost of a rental car up to the policyholder's chosen limits, as well as transportation, meals and lodging, if your Mazda CX-5 needs repairs following a covered accident.
Read MoneyGeek's State Farm Auto Insurance Review
MoneyGeek Runner-Up: GEICO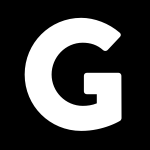 pros
Offers affordable rates for a Mazda CX-5
Has an above-average customer satisfaction score
Offers Mechanical Breakdown Insurance (MBI)
cons
Doesn't offer gap insurance, deductible modification or new car replacement
Has a below-average claims management score
COMPANY HIGHLIGHTS
Owners of a Mazda CX-5 can benefit from GEICO's cost-effective coverage options and reliable support. The company's commitment to customer satisfaction is evident through the high scores reported by its clientele.
GEICO offers a variety of coverage options, including mechanical breakdown insurance (MBI), roadside assistance, and rental car insurance. MBI covers the cost of all parts and systems that may need repairs for cars that are less than 15 months old and have been driven less than 15,000 miles, offering a better deal than most dealer warranties.
Meanwhile, roadside assistance offers support for emergencies on the road, such as flat tires or engine trouble, and rental car reimbursement coverage ensures that drivers have access to a temporary vehicle while their Mazda CX-5 is being repaired after a covered accident.
Read MoneyGeek's GEICO Auto Insurance Review
Cost of Insuring a Mazda CX-5 by Model Year
The vehicle model year will affect the average car insurance cost for a Mazda CX-5. For instance, a full coverage policy for a 2013 Mazda CX-5 costs roughly $1,194 per year, while a 2022 model costs an estimated $1,361 per year to insure. Newer models usually cost more to insure than older ones since a car's value decreases over time.
In addition to your Mazda CX-5's model year, the insurance company you choose will also impact average insurance rates. State Farm is the cheapest insurer for a 2013 model, with an average premium of $1,003 per year. Meanwhile, for a 2022 model, Nationwide is the least expensive, costing around $1,071 per year.
Cost of Insuring a Mazda CX-5 for 16- to 25-Year-Olds
Car insurance for teens and individuals in their 20s is more expensive than for drivers over 30. For a Mazda CX-5, a 16-year-old driver can expect an average full coverage cost of $5,840 per year, while a 40-year-old driver can get similar coverage for approximately $1,290 per year. However, rates for teens generally decrease with each passing year and tend to stabilize as they reach their 20s.
Teen drivers will get the cheapest rates on a family policy, as individual policies are much more expensive. In addition, teens under 18 are legally required to have a parent or guardian cosign in order to purchase an individual policy. State Farm has the cheapest full coverage rates for 16-year-old drivers at around $3,695 per year, whereas Farmers has the most expensive average annual premium at $8,493. These rates are for individual policies. Teens and their families should shop around and compare quotes from several insurance providers to find the cheapest car insurance for teens.
How Does Location Affect the Cost of Mazda CX-5 Insurance?
Insurance costs for a Mazda CX-5 vary greatly depending on factors including the driver's age and the vehicle's model type and year. However, location can be an even more important factor. The cheapest auto insurance company for a given sample car varies by state. In general, Idaho has some of the lowest auto insurance premiums in the country, while New York has some of the highest. It's always wise to compare insurance quotes from the cheapest insurers in your state to find the best rate.
Frequently Asked Questions About Mazda CX-5 Insurance
MoneyGeek answered some frequently asked questions about Mazda CX-5 insurance to help you find the cheapest and best providers.
About Mark Fitzpatrick
---
---