Driving history, age and other factors determine which car insurance is the cheapest. Mercury offers the cheapest minimum coverage in Peoria, while Country Financial is the cheapest for full coverage policy and military personnel. Auto-Owners Insurance is the cheapest for speeding tickets, while American Family is the cheapest for drivers with accidents or DUIs. Progressive is the cheapest for teens. Erie has the best customer service.
Cheapest + Best
Car Insurance
Peoria
2023
Cheapest and Best Car Insurance in Peoria, IL
Cheapest Minimum Liability Car Insurance in Peoria
For policies with minimum coverage, the following companies provide the most affordable car insurance rates in Peoria:
Mercury: $238 per year
Country Financial: $239 per year
Mercury is also the cheapest car insurance provider in Illinois at around $244 annually, demonstrating that location can impact premiums. Allstate has the priciest minimum coverage in the city at roughly $528 per year as of October 2022.
According to Illinois state law, a minimum coverage policy must only provide the following amounts of coverage for uninsured motorists, property damage and bodily injury:
$25,000 bodily injury liability per person
$50,000 bodily injury liability per accident
$20,000 property damage liability per accident
$25,000 uninsured motorist coverage per person
$50,000 uninsured motorist coverage per accident
To assist drivers in covering any third-party injuries suffered in an accident, insurance companies should provide $50,000 in bodily injury coverage per accident with a $25,000 limit per person. Anything over these limits will have to be paid out of pocket.
Cheapest Full Coverage Car Insurance in Peoria
The cheapest full coverage policies are available from the following Peoria auto insurance companies:
Country Financial: $588 per year
American Family: $652 per year
As of October 2022, the highest average annual premium for full coverage in Peoria is $1,071 from Grange Insurance. Country Financial offers the most affordable full coverage auto insurance in Illinois at roughly $696, showing the impact of location on the affordability of premiums.
Both comprehensive and collision coverage are included in full coverage insurance.
Collision Insurance: Covers the expense of fixing your car after hitting another car or a stationary object.
Comprehensive Insurance: Covers the cost of vehicle damage caused by incidents other than collisions like fire, theft and vandalism.
Older cars might not need full coverage policies because their value might be less than the value of the policy premium.
Compare minimum and full coverage policies.

Get matched with an insurer in Peoria.

Save hundreds of dollars per year.
Cheapest Car Insurance in Peoria After a Driving Offense
The following auto insurance companies in Peoria provide the lowest rates for policyholders with a traffic violation on record.
Speeding ticket: Auto-Owners Insurance ($730 per year)
At-fault accident: American Family ($764 per year)
DUI: American Family ($780 per year)
On average, Westfield ($1,891 per year), Grange Insurance ($1,621 per year) and Allstate ($1,704 per year) have the most costly policies for drivers convicted of DUI, have received a speeding ticket and have a record of an at-fault accident, respectively. Drivers with poor records incur higher rates when compared to customers with spotless records, indicating that driving records impact premiums.
The gravity of the driving offense affects how high premiums increase. For example, drivers who receive a DUI conviction in Peoria pay roughly $532 more per year, while policyholders with a speeding ticket pay around $210 more annually. Motorists can still find cheap car insurance for drivers with poor records if they compare rates.
Cheapest Car Insurance in Peoria for Teens and Their Families
The least expensive family policies for teenagers are offered by the following car insurance companies in Peoria:
Progressive: $1,763 per year for males and $1,638 per year for females
Auto-Owners Insurance: $1,919 per year for males
State Farm: $1,748 per year for females
Allstate, which charges roughly $2,264 for female teenagers, and Travelers, which costs around $2,654 for male teens, have the most expensive teen family insurance plans in the city.
Male teens usually pay higher car insurance premiums than female teens due to their risk levels. This gap lessens in adulthood.
Teenagers who purchase their own car insurance will pay significantly more than those who are insured on a family plan. The cost of adding a male teen to the family policy in Peoria is $2,567 cheaper than the cost of purchasing his own car insurance. Families should find ways to get cheap car insurance for teenagers since they are one of the priciest demographics to insure.
Cheapest Car Insurance in Peoria for Military Drivers
MoneyGeek found the following companies that provide the cheapest auto insurance policies available for military families.
Country Financial: $588 per year
American Family: $652 per year
USAA is another great choice. It has services especially designed for military-affiliated policyholders and costs around $874 annually.
The rates above are for full coverage. If you're searching for the minimum coverage, the rankings change. On average, Mercury is the most affordable option at $238 annually, and Country Financial is the second cheapest at $239 per year.
How to Compare Cheap Peoria Car Insurance Quotes Online
It can be tedious and time-consuming to compare prices online manually. It will take you about 15 minutes to enter a large quantity of personal information just to get one estimate.
To make things easier, MoneyGeek provides an online auto insurance calculator that can quickly and accurately provide a price estimate based on general information like your age, driving history, vehicle type and preferred coverage.
Auto Insurance Calculator
See how the Average Annual Auto Insurance Rates vary with the options chosen.
Average Annual Auto Insurance Rates
Click the section of the wheel in your price range to see options.
Click an insurer below to visit their review page or continue to your personalized quote.
Best Car Insurance in Peoria: Summary
Which auto insurance is the best for you will depend on what you value. The top Peoria car insurers for various categories include:
Best overall: Country Financial (MoneyGeek score of 81 out of 100)
Best for service: Erie (MoneyGeek score of 70 out of 100)
Best cheap: Country Financial (MoneyGeek score of 82 out of 100)
Company scores can differ based on category weightings. Country Financial is also the top auto insurance provider in Illinois. USAA provides exceptional auto insurance deals for individuals affiliated with the military.
Best Overall Car Insurance in Peoria
The best overall insurers in Peoria include:
Country Financial: MoneyGeek score of 81 out of 100 ($588 per year)
Auto-Owners Insurance: MoneyGeek score of 77 out of 100 ($655 per year)
Country Financial's perfect affordability rating and top-notch customer satisfaction score show that customers can enjoy quality service without having to pay high premiums.
How was this MoneyGeek score calculated?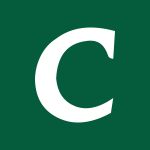 pros
Excellent customer service score
Offers portable electronics and media coverage and glass deductible modification
cons
Claims management score is lower
No accident forgiveness or gap insurance
COMPANY HIGHLIGHTS
Country Financial offers some rare and unique coverages for policyholders while also offering excellent service and affordable rates, making it the best overall insurance in Peoria.
One of the insurer's offerings is the safety glass coverage that you can use when your windshield, vehicle windows or headlight covers need repair. Getting this coverage also exempts you from having to pay the deductible from your comprehensive coverage. The theft of personal items from your vehicle, like laptops or phones up to a value of $800, is covered by portable electronics and media coverage.
Another coverage is The Keeper, which covers your brand new vehicle in the event that it is wrecked in an accident. Vehicle rental and trip interruption benefit help if you get into an accident while you're away from home by paying for a rental car for up to $800.
Read MoneyGeek's Country Financial Auto Insurance Review
Best Car Insurance in Peoria for Customer Service
When pricing is ignored, the insurers that offer the best service in Peoria include:
Erie: MoneyGeek score of 70 out of 100 ($744 per year)
Westfield: MoneyGeek score of 68 out of 100 ($799 per year)
Erie is good at processing claims efficiently and offering excellent service. It provides good value for its customers because it is not the most expensive insurer in the city, but it's not the cheapest either.
How was this MoneyGeek score calculated?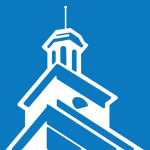 pros
Great customer satisfaction rating
Excellent claims management score
Offers personal property insurance and better car replacement
cons
Only offers a few essential coverages
COMPANY HIGHLIGHTS
While Erie doesn't provide many of the essential coverages, it does provide a sizable array of benefits that are uncommon among other insurers.
Erie helps cover the loss of clothing, luggage and other personal items that are inside the insured vehicle for a maximum of $350 under physical damage coverage. Better car replacement coverage, also known as Auto Security, helps in the event that your new vehicle is totaled. If you've had it for less than two years, it will be replaced with the most recent model year.
When you unintentionally lock your keys in your car, the complete coverage's locked vehicle insurance will pay up to $75 for a locksmith's services. Additionally, if an accident leaves your vehicle in the shop, rental car expense coverage will help guarantee you have a transport service when you need it.
Read MoneyGeek's Erie Auto Insurance Review
Best Cheap Car Insurance in Peoria
Based on a review of pricing and customer satisfaction for policies, the companies that satisfy Illinois' minimum coverage standards in Peoria are:
Country Financial: MoneyGeek score of 82 out of 100 ($239 per year)
Westfield: MoneyGeek score of 77 out of 100 ($285 per year)
The most affordable minimum coverage plans in Peoria offer the least amount of liability cost protection and no coverage for damage to your own car in the event of an accident.
How was this MoneyGeek score calculated?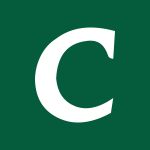 pros
Highly affordable policies at around $239 per year
Offers bundling, anti-theft system and marriage discount
cons
No airbag or pay-in-full discount
COMPANY HIGHLIGHTS
Discounts provided by Country Financial can assist you in finding the ideal compromise between the price of insurance and the level of security you require. Various loyalty discounts are available, including multi-policy, multi-car and legacy discounts. You can also receive a price reduction if you work in certain fields like paramedicine, K–12 teaching or firefighting. You might be eligible for this discount if you go three years without getting into an accident or receiving a traffic citation as well.
College graduates or full-time students that have at least a B in their grades could also save. Drivers who finish a state-approved defensive driving course and newly licensed drivers who have completed Country Financial's Simply Drive course may also be eligible for a premium discount. You could even lower your premium if you get a quote prior to the expiration of your present active policy.
Read MoneyGeek's Country Financial Auto Insurance Review
Average Cost of Car Insurance in Peoria
In Peoria, the average cost of car insurance is $765 per year as of October 2022. This is $500 more affordable than the $1,265 national auto insurance average and $129 cheaper than the average annual cost of car insurance in Illinois. However, there are many other factors besides the location that affect the cost of car insurance.
These rates are for full coverage policies with liability limits of $100,000 for bodily injury to one person, up to $300,000 per accident and $100,000 for property loss.
About Mark Fitzpatrick
---
---