Compare the Cheapest Car Insurance Quotes in Springfield, IL
Car insurance in Springfield costs $806 per year on average, which is 28.9% cheaper than the state average. The cheapest car insurer is GEICO at $558 annually. MoneyGeek analyzed car insurance rates in Springfield based on coverage amounts and driving history. Our analysis will help you find the best combination of quality coverage and affordability in Springfield.
REVIEW AUTO INSURANCE RATES
Ensure you're getting the best rate for your auto insurance. Compare quotes from the top insurance companies.
Advertising & Editorial Disclosure
Last Updated: 11/21/2022
GEICO has the cheapest full coverage and state minimum auto insurance in Springfield. It's also the least expensive insurer for drivers with a speeding ticket. USAA is an alternative insurance company for veterans and current members of the military and their families. The best overall insurer in the city is Erie, which strikes a balance between affordability and excellent customer service.
best
auto insurance
Springfield
2022
The Cheapest and Best Car Insurance in Springfield
The Cheapest Car Insurance Companies in Springfield
On average, the following insurance companies offer the most affordable, widely available full coverage car insurance in Springfield:
GEICO: $558 per year
Mercury: $609 per year
USAA auto insurance is a somewhat affordable option for former and current military and their families, with an average annual rate of $708.
The cheapest auto insurance in Springfield is from GEICO. At $558 per annum, it's approximately 119% less than AAA's yearly premium of $1,223, the most expensive in the city. Comprehensive and collision coverage is typically included in a full-coverage policy. However, the cost of a full coverage plan varies depending on the amount of liability insurance you choose.
Cheapest Car Insurance in Springfield
Full Coverage 100/300/100
MoneyGeek's study bases its findings on quotes for a 40-year-old male driver with full coverage insurance, as described in our methodology.
While comprehensive and collision coverage are more expensive than state minimum liability coverage, a full coverage car insurance policy typically includes both. Drivers who have car loans will often be required to purchase full coverage to ensure they can pay off their loans in the event of an accident.
Collision Insurance: It pays to repair damages to your vehicle if you hit another car or a stationary object.
Comprehensive Insurance: It protects against repair expenses if your car is damaged by non-collision events, such as fire, vandalism or hailstorms.
If you own an older vehicle, full coverage auto insurance premiums may add up to more than your car's replacement value. Older car owners looking to save money may choose liability-only or state minimum insurance.
Compare Car Insurance Rates in Springfield
Ensure you're getting the best rate for your car insurance. Compare quotes from the top insurance companies.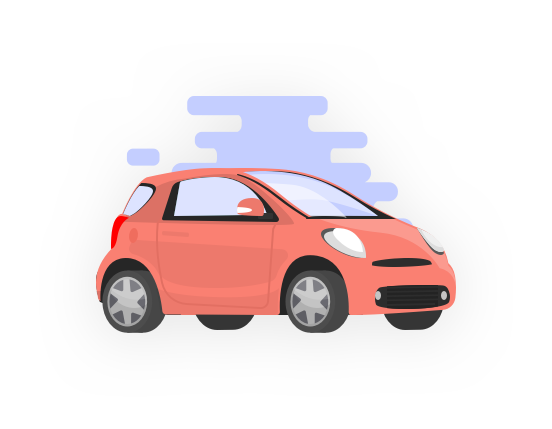 Cheapest Car Insurance in Springfield for Minimum Coverage
Minimum coverage policies are the least expensive kind of car insurance. The cheapest insurers for minimum coverage in Springfield are:
GEICO: $274 per year
Mercury: $299 per year
If you are on active duty or a veteran, USAA is also an option. They offer similar insurance coverage for roughly $311 annually, but only service military members and their families.
GEICO's state minimum policy is $306 cheaper than AAA's, which is about $580 annually. Minimum coverage policies have the cheapest rates but also the lowest coverage limits. They don't include collision and comprehensive insurance, so you risk not being fully covered.
Use the table below to see how your premiums might change if you choose higher liability limits.
Cheapest Minimum Liability Car Insurance in Springfield
In Illinois, drivers must have 25/50/20 minimum state insurance. This is the cheapest vehicle insurance available. While your premium will be lower, the amount you may have to pay out in an accident can be much higher.
For instance, if you are responsible for an accident and the other driver's medical expenses are $35,000, your insurance will only cover up to $25,000. The remaining $10,000 in medical bills will be your responsibility to pay.
Illinois Minimum Liability Requirements
Item

Description

Bodily Injury and Property Damage

$25,000 per person, $50,000 per accident and $20,000 for property damage. A more protective level is 100/300/100.

Uninsured Motorist

$25,000 per person and $50,000 per incident. The minimum coverage may not be enough if you're in a serious accident.
Cheapest Car Insurance in Springfield if You Have Driving Violations
Your driving record affects your car insurance premiums. Violations such as speeding citations, at-fault accidents, and DUIs usually increase insurance premiums, which increases can be significant.
These insurance companies in Springfield offer the most affordable auto insurance rates on average for drivers with violations:
Cheapest after a ticket: GEICO, $672 per year
Cheapest after an at-fault accident: State Farm, $793 per year
Cheapest after a DUI: State Farm, $731 per year
If you have any violations on your driving record, you can reduce your insurance premiums over time by improving your driving history. In the meantime, compare insurance quotes to see which insurers in Springfield offer the cheapest car insurance for drivers with bad records.
Cheapest Car Insurance in Springfield With a Violation
Average Cost of Car Insurance in Springfield
The average cost of car insurance in Springfield is $806 per year. Compared to the state average of $1,134 per year, Springfield is roughly 28.9% cheaper. The average national rate is $1,424 per year, meaning that car insurance rates in Springfield are 43.4% cheaper than the national rate. You can compare car insurance rates for different states to find the average rate for your state.
Personalized Quotes to Get You the Cheapest Car Insurance in Springfield
Car insurance rates in Springfield vary depending on factors such as age, the make and model of your car, driving experience and other factors. Therefore, it is important to get a personalized quote that is customized to your needs. Getting personalized quotes frequently and comparing car insurance rates from different companies will also help you find discounts or rebates that you may be eligible for.
Compare Car Insurance Rates in Springfield
Ensure you're getting the best rate for your car insurance. Compare quotes from the top insurance companies.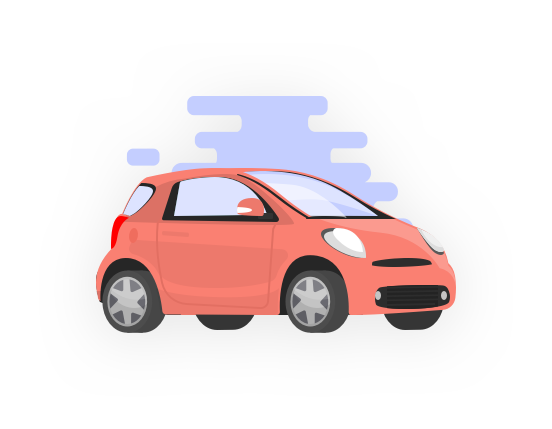 The Best Car Insurance Companies in Springfield
MoneyGeek analyzed average rates, claims ratings and customer satisfaction scores to find the best car insurance companies in Springfield. Taking these factors into account, the top rated car insurance companies in Springfield are:
GEICO: MoneyGeek score of 94.8 out of 100
Erie: MoneyGeek score of 92.6 out of 100
USAA received a MoneyGeek score of 89. Though it didn't take the top two spots, it has perfect scores for stability, claims and user satisfaction and just lagging on affordability. Military members and their families can consider this insurer.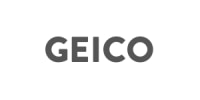 Geek Quick Take
Its outstanding scores in terms of stability, claims and customer satisfaction make GEICO Springfield's top auto insurance company. The cost of a full coverage policy is approximately $558 per year. In addition to the basic coverage offered by the company, GEICO also offers mechanical breakdown insurance.
More About GEICO
With GEICO, your Springfield auto insurance can be customized by adding coverage options. For instance, mechanical breakdown insurance, an optional add-on for cars less than 15 months old, provides more affordable protection than standard extended warranties. All parts and systems are covered by GEICO, as opposed to warranty plans that cover specific items only. It is also possible to purchase accident forgiveness coverage. Once you are at fault for your first accident, your insurance premium will not increase. A driver over 21 who has been accident-free for at least five years can earn it, so if you meet the said criteria, you won't need to pay for it.
Read MoneyGeek's GEICO auto Insurance Review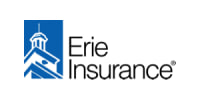 Geek Quick Take
Among the cheapest insurers in Springfield, Erie is ranked second. An annual policy with full coverage costs about $651. In addition to receiving a perfect score for customer satisfaction, it also received high ratings for stability and claims handling. Erie also offers better car replacement coverage as an add-on.
More About Erie
Springfield policyholders can add on a number of coverage options with Erie. Better car replacement coverage will replace your new car with the newest model year if it is totaled within two years. The new car replacement coverage also provides a two-year newer model if your car has been with you for longer than two years. Another add-on offered by Erie is accident forgiveness. In the event that your car insurance rates increase after an accident, accident forgiveness may prevent this from happening.
Read MoneyGeek's Erie auto Insurance Review
Average Cost of Car Insurance by Postal Code
Your ZIP code is one of the factors that will impact your car insurance premiums. People in areas with higher accident rates and more car thefts will typically pay more than those in areas with fewer claim incidences.
In Springfield, the most expensive ZIP code for car insurance is 62702, which costs an average of $812 yearly. This rate is marginally higher than the safest ZIP code, 62704, which costs $801 yearly. You can find the cost for your location by comparing car insurance quotes.
Factors That Impact Insurance Costs in Springfield
In addition to individual driver needs and history, location-specific factors like the percentage of uninsured motorists and the rate of fatal accidents also contribute to car insurance rates in Springfield. How Springfield ranks compared to the 300 most populous cities in the United States can have a significant impact on premium costs.
Most Accidents With Fatalities
132nd

/300
Most Car Thefts
139th

/300
Most Uninsured Motorists by State
18th

/50
Personal Injury Protection Required
No
Most Annual Rainfall
130th

/300
Most Rainy Days
110th

/300
About the Author
---
---