How much you pay for your car insurance depends on several variables, and the company you buy from is just as important as the coverage you choose and your unique driver profile. Nationwide offers the cheapest widely available, full coverage insurance in Olathe, although American Family has the lowest rates for both state minimum coverage and drivers with a speeding ticket. In almost all cases, USAA offers the lowest yearly premiums; however, only members of the military can purchase car insurance through that company. With its balance of affordability and quality customer service, Auto-Owners Insurance Co is the best overall car insurance company in Olathe.
best
auto insurance
Olathe
2023
The Cheapest and Best Car Insurance in Olathe
The Cheapest Car Insurance Companies in Olathe
You can find the cheapest full coverage car insurance policies from the following companies in Olathe:
Nationwide: $655 per year
American Family: $704 per year
At an average of $541 per year, USAA actually has the lowest rate in the city. But you have to be a member of the military to purchase their car insurance policies.
Progressive at an average rate of $959 annually, is the most expensive in Olathe and 46% (or $304) more than the same coverage from Nationwide.
These average prices are for full coverage policies, which typically include collision and comprehensive insurance. Having this type of policy provides you with more protection and can help you with the cost of expenses in case your car sustains damage.
Cheapest Car Insurance in Olathe
Full Coverage 100/300/100
The average rates throughout our study are for a 40-year-old male driver in Olathe with a full coverage car insurance policy, as explained in MoneyGeek's methodology.
A full coverage policy is more expensive than minimum coverage because it provides more protection. Both collision and comprehensive insurance help cover the cost of damage to your vehicle in different circumstances:
Collision insurance — helps pay for damages caused by crashes with other cars or stationary objects, like a pole or fence.
Comprehensive insurance — helps cover the cost of repairs from non-collision-related events. These might be hail storms or fire, vandalism or theft.
If you have an older car, you may wish to consider liability-only instead of full coverage insurance. The reason is that your full coverage premiums could add up to more than the replacement value of your vehicle.
Compare Car Insurance Rates in Olathe
Ensure you're getting the best rate for your car insurance. Compare quotes from the top insurance companies.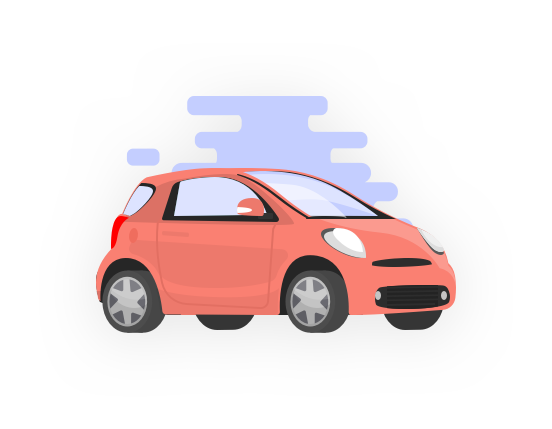 Cheapest Car Insurance in Olathe for Minimum Coverage
Your cheapest option for car insurance is always a policy with minimum coverage. The companies offering the lowest rates in Olathe are:
American Family: $342 per year
MetLife: $363 per year
An extremely affordable alternative is USAA, but you must be a member of the military to purchase a policy from this insurer.
Allstate is the most expensive insurer in Olathe for minimum coverage, with an average annual premium of $569. That's $227 more than the same policy from American Family.
The reason that minimum coverage is very affordable compared to full coverage is that it provides the least protection. It has low liability limits and lacks comprehensive and collision insurance.
The table below shows how rates vary when you change your liability limits.
Cheapest Minimum Liability Car Insurance in Olathe
Drivers in Kansas are required by law to carry minimum liability insurance coverage of 25/50/25. State minimum coverage is your cheapest insurance option, but it opens you up to the possibility of having to pay significantly more if you cause an accident.
Let's say the other driver in an accident you caused incurs $45,000 in medical bills. With state minimum coverage, your insurer will pay $25,000 of that amount; you'll have to cover the rest.
Kansas Minimum Liability Requirements
Item

Description

Bodily Injury and Property Damage

$25,000 per person, $50,000 per accident and $25,000 for property damage. A more protective level is 100/300/100.

Uninsured Motorist

$25,000 per person and $50,000 per incident. The minimum coverage may not be enough if you're in a serious accident.

Personal Injury Protection

$4,500 per person for medical expenses. $900 a month for up to a year of disability or loss of income coverage. $25 a day for in-home services. $4,500 for rehabilitation-related expenses. $2,000 for funeral, burial or cremation expenses

Other

Survivors benefits including up to $900 per month for a year for disability or loss of income and $25 per day for in-home services
Cheapest Car Insurance in Olathe if You Have Driving Violations
Losing your safe driver status can lead to higher premiums. If you have violations such as at-fault accidents, DUIs or speeding tickets on your driving record, the cheapest car insurance in Olathe is from:
Cheapest after a ticket: American Family, $704 per year
Cheapest after an at-fault accident: State Farm, $911 per year
Cheapest after a DUI: American Family, $704 per year
USAA's policies are only available to drivers with military backgrounds, but it offers the lowest rates in the city for those with a speeding ticket or an at-fault accident.
Despite higher premiums, you can still get affordable insurance rates after a ticket or an accident. The best way is to improve your driving history over time. In the meantime, comparing quotes can help you find the best cheap car insurance company for drivers with bad records in Olathe.
Cheapest Car Insurance in Olathe With a Violation
Average Cost of Car Insurance in Olathe
Drivers should ideally shop for car insurance online to find the best deals. In Olathe, the average yearly cost of auto insurance is $816, which is 42.7% less than the national average and 12.4% lower than the state average.
Personalized Quotes to Get You the Cheapest Car Insurance in Olathe
MoneyGeek encourages drivers to get personalized quotes because car insurance rates vary based on factors such as age, driving history, driving experience, gender, coverage level and more. It's advisable to get quotes regularly to check if you can get discounts and rebates for your changing circumstances. To find the cheapest rates, you should shop around and compare car insurance quotes.
Compare Car Insurance Rates in Olathe
Ensure you're getting the best rate for your car insurance. Compare quotes from the top insurance companies.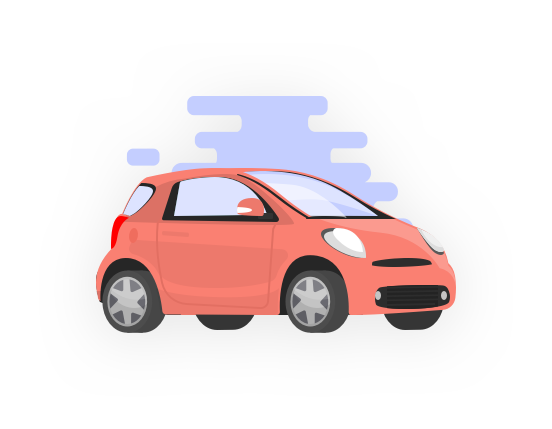 The Best Car Insurance Companies in Olathe
Finding the best auto insurance in Olathe requires calculating and comparing each provider's average rates, customer satisfaction and claims ratings. To help you save time, MoneyGeek did the research for you.
According to our findings, the top-rated auto insurance companies in Olathe are:
State Farm: MoneyGeek score of 75 out of 100
American Family: MoneyGeek score of 67 out of 100
Because USAA is exclusive to current and former members of the military and their families, we excluded the insurer from our rankings. However, USAA did earn a perfect MoneyGeek score of 100 — which makes it the top auto insurer in Kansas for those with a military background.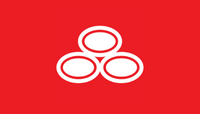 Geek Quick Take
In Olathe, State Farm is the best car insurer due to its above-average scores across categories. In terms of premiums, State Farm charges an average of $773 per year for a full coverage policy. The insurer offers one add-on that most companies don't have as an option, being rideshare insurance.
More About State Farm
Drivers who work with ridesharing companies may find the rideshare insurance add-on valuable. It makes sure that medical, emergency roadside assistance and rental car reimbursement in your personal auto policy remain in effect when your app is on and you're available for hire. When you match with a rider, all coverages remain in effect except liability insurance.
Read MoneyGeek's State Farm auto Insurance Review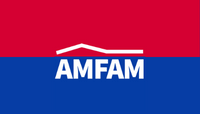 Geek Quick Take
American Family ranks second in Olathe and offers full coverage policies at an average of $704 per year. The company also offers coverage options not often provided by most insurers, including original equipment manufacturer (OEM) coverage.
More About American Family
OEM coverage ensures that aftermarket parts will not be used in repairs to your vehicle. The company also offers gap insurance, which can cover the difference between the amount you owe on your car and the cost of a new one. Other add-ons include accident forgiveness and rideshare insurance.
Read MoneyGeek's American Family auto Insurance Review






Average Cost of Car Insurance by Postal Code
Your neighborhood in Olathe, Kansas, makes a small difference for your auto insurance costs. This is because localities with more accidents, car thefts and uninsured motorists are riskier to cover and therefore more expensive. However, in Olathe, this factor is not as crucial. There is a difference of only $7 per year between the auto insurance rates of the cheapest and most expensive ZIP codes.
Factors That Impact Insurance Costs in Olathe
In addition to individual driver needs and history, location-specific factors like personal injury protection coverage requirements and the percentage of uninsured motorists also contribute to car insurance rates in Olathe. How Olathe ranks compared to the 300 most populous cities in the United States can have a significant impact on premium costs.
Most Accidents With Fatalities
223rd

/300
Most Car Thefts
244th

/300
Most Uninsured Motorists by State
44th

/50
Personal Injury Protection Required
Yes
Most Annual Rainfall
116th

/300
Most Rainy Days
144th

/300
About Mark Fitzpatrick
---
---