In Akron, GEICO is the cheapest auto insurer for most drivers looking for full coverage car insurance. Erie offers the cheapest minimum coverage while American Family is cheapest for drivers with a speeding ticket. USAA is another affordable insurer for members of the military and their families. MoneyGeek found that Erie is the best insurer in Akron overall, balancing excellent customer service with affordability.
best
auto insurance
Akron
2023
The Cheapest and Best Car Insurance in Akron
The Cheapest Car Insurance Companies in Akron
If you are looking for the most affordable full coverage policy in Akron, the cheapest insurers are:
GEICO: $491 per year
American Family: $573 per year
While USAA actually comes in second as the second cheapest option for full coverage in Akron at $526 yearly, only military members and their immediate family members qualify for insurance through this company. GEICO, the most affordable option, is 78.2% cheaper than Esurance, the most expensive insurer in Akron for full coverage.
Full coverage policies include collision and comprehensive insurance to cover you in case of damage to your car. Your annual premiums can vary significantly depending on the liability coverage you opt for.
Cheapest Car Insurance in Akron
Full Coverage 100/300/100
MoneyGeek created an average driver profile of a 40-year-old male driver in Akron with a full coverage policy when obtaining quotes and assessing average premiums, as described in our methodology.
Rates for full coverage car insurance in Akron are typically higher because, unlike a minimum liability policy, full coverage includes:
Comprehensive insurance: Covers you for risks such as theft and vandalism.
Collision insurance: Covers damages resulting from collisions with other vehicles or stationary objects.
If you have an older car, your premiums for a full coverage policy may exceed the replacement value of your car. In such cases, liability-only coverage may be the better option if you're on a tight budget.
Compare Car Insurance Rates in Akron
Ensure you're getting the best rate for your car insurance. Compare quotes from the top insurance companies.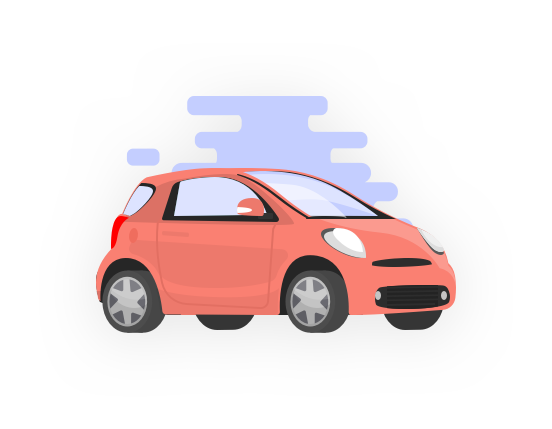 Cheapest Car Insurance in Akron for Minimum Coverage
Regardless of where you live and which company you choose, the amount of coverage you purchase will affect your insurance rates. A car insurance policy meeting only the state minimum (liability-only) requirements costs an average of $440 yearly in Akron, while a full coverage policy with higher liability limits costs about $284 more, at an average of $724. MoneyGeek analyzed dozens of car insurance companies across hundreds of cities and all 50 states to find the cheapest liability-only car insurance companies.
Cheapest Minimum Liability Car Insurance in Akron
A state minimum policy is the most affordable option for drivers looking for cheap car insurance in Akron. However, this type of policy carries limited liability coverage based on the 25/50/25 limits set by Ohio car insurance laws. This means that your out-of-pocket costs may be high with a state minimum policy.
For example, in an at-fault accident where medical expenses for the other driver are $40,000, $25,000 of that will be paid by the insurer, but you will have to pay the remaining $15,000 yourself.
Ohio Minimum Liability Requirements
Item

Description

Bodily Injury and Property Damage

$25,000 per person, $50,000 per accident and $25,000 for property damage. A more protective level is 100/300/100.
Cheapest Car Insurance in Akron if You Have Driving Violations
Akron drivers with driving violations will see their car insurance premiums increase. If you have a violation on your record, here are the most affordable insurers in Akron:
Cheapest after a ticket: American Family, $600 per year
Cheapest after an at-fault accident: American Family, $600 per year
Cheapest after a DUI: American Family, $600 per year
To reduce your premiums, you'll need to improve your driving record over time. Meanwhile, you can look for the best cheap car insurance for drivers with bad records by comparing quotes from several insurers.
Cheapest Car Insurance in Akron With a Violation
Average Cost of Car Insurance in Akron
On average car insurance in Akron costs $724 per year. That is lower than both the Ohio and national average annual premiums. Akron drivers pay 9.8% less than the typical annual cost of auto insurance in Ohio, which is $803, and 49.2% less than the $1,424 average yearly premium in the United States.
Personalized Quotes to Get You the Cheapest Car Insurance in Akron
Car insurance companies in Akron consider various factors to determine how much a policy will cost. They assess individualized factors, such as age, ZIP code, driving history, credit score, coverage level and vehicle make and model. Getting personalized quotes from different carriers can help a driver find possible discounts and rebates. Comparing auto insurance quotes can also help determine which company offers the best car insurance in Akron for your needs.
Compare Car Insurance Rates in Akron
Ensure you're getting the best rate for your car insurance. Compare quotes from the top insurance companies.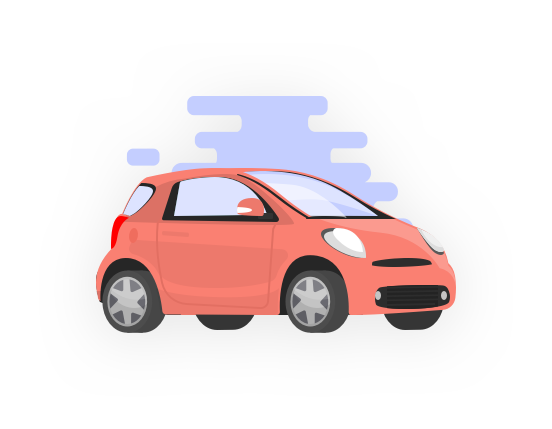 The Best Car Insurance Companies in Akron
MoneyGeek discovered the best car insurance companies in Akron by reviewing average rates, claims ratings and customer satisfaction scores. Based on these scores, the top-rated car insurance companies in Akron are:
Erie: MoneyGeek score of 90 out of 100
American Family: MoneyGeek score of 88 out of 100
Since USAA only caters to military members and their families, MoneyGeek didn't include it in this analysis. However, USAA earned a MoneyGeek score of 93 out of 100, making it the best car insurance company in Akron for military families.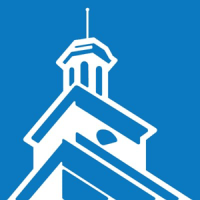 Geek Quick Take
Besides receiving a perfect score in satisfaction and high scores in affordability and claims, Erie offers better car replacement coverage. Its full coverage policy costs an average of $583 per year for a 40-year-old driver in Akron.
More About Erie
Erie offers four different coverage options in Akron that customers can add to their policy. Rental car or travel reimbursement ensures you get transportation when you need it if your vehicle met an accident and it's in the shop for repair.
Erie also offers new car replacements, better car replacements, and accident forgiveness. The new car replacement, also known as Auto Security, means your car will be replaced with the newest model year if you had your car for less than two years. However, if your car has been with you for more than two years, you'll receive a model that's two years newer.
Read MoneyGeek's Erie auto Insurance Review










Average Cost of Car Insurance by Postal Code
ZIP code also affects auto insurance premiums in Akron due to factors like the number of accidents and uninsured drivers in the area, as well as car theft rates. The average yearly premium in ZIP code 44312 is $706, which is $36 lower than the typical annual rate in the 44313 neighborhood.
Factors That Impact Insurance Costs in Akron
In addition to individual driver needs and history, location-specific factors like the percentage of uninsured motorists and the rate of car thefts also contribute to car insurance rates in Akron. How Akron ranks compared to the 300 most populous cities in the United States can have a significant impact on premium costs.
Most Accidents With Fatalities
127th

/300
Most Car Thefts
57th

/300
Most Uninsured Motorists by State
22nd

/50
Personal Injury Protection Required
No
Most Annual Rainfall
113th

/300
Most Rainy Days
4th

/300
About Mark Fitzpatrick
---
---