score
67
pros
Offers several add-on coverages rarely available from other insurers including classic car insurance, lock replacement and trip interruption
Scores well for complaint resolution and financial stability
cons
Does not offer some common discounts including anti-theft and defensive driving
Expensive coverage compared to most insurers
---
Verdict
Cincinnati Financial has a decent customer service reputation, ranking above average in complaints and stability and average for customer satisfaction and discounts. However, car insurance from Cincinnati Financial is expensive compared to other insurers.
MoneyGeek examined the best car insurance companies and also the cheapest car insurers to help you learn more about Cincinnati Financial and other insurers' offerings. You can compare Cincinnati Financial's insurance policies, coverages and discounts with other insurers using our comparison tool and resources.
How Does Cincinnati Insurance Rank for Customer Service?
The Better Business Bureau gives the Cincinnati Financial Company an overall rating of A+. The BBB does not have a specific rating for just the Cincinnati Insurance Company, but rather the entire parent company.
Customer Satisfaction Rating
In general, customers appear to be satisfied with The Cincinnati Insurance company's customer service. The BBB does report mixed reviews on the claims process, however, with some customers leaving five-star reviews and others leaving only -star reviews.
Customer Complaint Ratio
The National Association of Insurance Commissioners (NAIC) maintains an annual index of insurance companies' complaint ratios. The median score throughout the country is 1.00. Companies that have a score higher than 1.00 have more complaints than the national median; companies scoring lower than 1.00 mean they receive fewer complaints than the national median. The Cincinnati Insurance Company's customer complaint ratio is 0.68.
Cincinnati Insurance Auto Insurance Quotes: How Much Does it Cost?
As per MoneyGeek's calculation for affordability scores based on data from a J.D. Power survey, Cincinnati Financial is an expensive car insurer. Get a personalized quote from the insurer directly to see how much you might have to pay.
To find the cheapest car insurance policy, you should compare policies and get quotes from different insurers. Price isn't the only criteria on which you should base your selection. To get a full picture, compare coverages, discounts, the insurer's financial stability and customer satisfaction, among other factors.
Is Cincinnati Insurance Car Insurance Expensive or Cheap? Why?
Cincinnati Financial is an expensive insurer for an average driver seeking full or minimum coverage, as well as young drivers and drivers with traffic violation records.
Insurance companies do not share their methods for calculating insurance policy rates. However, all insurers, including Cincinnati Financial, charge higher premiums for additional coverage and for drivers who are deemed risky, whether due to age or a poor driving record.
Compare Auto Insurance Rates
Ensure you're getting the best rate for your auto insurance. Compare quotes from the top insurance companies.
Discounts Offered by Cincinnati Insurance That Can Help You Save
Cincinnati Financial offers different discounts which you can use to bring down the cost of your car insurance.
It offers four of the most commonly available discounts, which are bundling, good student, multiple cars and safe driving discounts. It doesn't offer discounts for anti-theft, defensive driving, airbags, pay-in-full or paperless discounts, which most other auto insurance companies do.
It also doesn't provide any unique discounts, which you can sometimes find with some of the major insurers, such as legacy, loyalty, new customer and volunteer.
Car Insurance Comparison Tool
Compare your personalized auto insurance options side by side.
Your Details
Vehicle Details
Free and simple - Your information is secure.
The cost of car insurance is highly personalized and varies from driver to driver. Auto insurance companies weigh several factors when considering your rate, including age, driving record, address, the type of car you drive and more. The MoneyGeek calculator estimates how much you could pay for car insurance, without entering your personal information. The estimator can help you decide if it's time to switch car insurance companies or find a provider that fits your needs and budget.
Does Cincinnati Insurance Offer Broad or Unique Coverage?
Like all other car insurance companies, Cincinnati Financial provides standard coverage such as liability insurance, comprehensive and collision insurance.
It also offers a wide range of add-on coverages which you can purchase. You can opt for roadside assistance, new car replacement, gap insurance and rental car or travel reimbursement insurance coverage as well. However, Cincinnati Financial does not provide optional coverages for accident forgiveness, better car replacement or deductible modification.
Still, the insurer does offer unique coverages, including antique and classic car insurance, lock replacement and trip interruption.
Lock replacement coverage pays up to $1,500 to replace your door locks when someone loses or steals the keys to your covered auto. Trip interruption coverage pays up to $600 for transportation, lodging and meals when you or a family member cannot use your covered vehicle for at least 24 hours due to a covered accident, mechanical or electrical breakdown.
What Online Auto Insurance Tools Does Cincinnati Insurance Offer?
One of the main features that sets the Cincinnati Insurance Company apart from other car insurance providers is the large range of features you're eligible to enroll in. This company offers a personal auto plus package that contains a range of benefits and features for customers.
Type of Feature

Description

Online Bill Pay

View, manage and pay your bill online. You can set up automatic payments and review your payment history.

Online Claims

File and track claims online, so you always know where you're at in the process.

Mobile App

Access your policy, file a claim, pay your bill and more from anywhere with the MyCincinnati mobile app.
Other Cincinnati Insurance Insurance Products
You can save money when you bundle insurance policies, like home and auto. Cincinnati Insurance Company currently offers additional insurance coverage options. If bundling home and auto is an important selling factor for you, we recommend shopping around for the best home and auto insurance bundles in your state.
Type of Product

Description

Homeowners Insurance

Get coverage for your home that extends to the structure, belongings inside and exterior fixtures. Cincinnati Insurance Company also provides earthquake coverage for homes.

Renters Insurance

Get coverage for everything you own inside your rental unit if fire, theft or other events cause damages or losses.

Umbrella Insurance

Sometimes auto, homeowners and rental insurance can't pay for everything. Umbrella insurance can help you bridge this gap by covering expenses other policies don't.

Identity Theft Insurance

Recover up to $25,000 in losses and cover your expenses to correct your credit reports if your identity is stolen.
Financial Strength
The Cincinnati Insurance Company has a strong financial backing, with AM Best giving this company a rating of A+ or Superior. The Cincinnati Insurance Company is a $2-billion-or-greater-sized insurance provider that is considered stable.
Compare Auto Insurance Rates
Ensure you're getting the best rate for your auto insurance. Compare quotes from the top insurance companies.
How to Make a Car Insurance Claim With Cincinnati Insurance
You can submit a claim quickly through the Cincinnati Insurance Company. To get started, talk to an agent, file a claim online or go onto your MyCincinnati app.
Contact Cincinnati Insurance Car Insurance
Methodology and Assumptions
To evaluate and review auto insurance companies, MoneyGeek carefully weighs factors such as price, financial strength, policy features, customer satisfaction, service and other leading indicators. MoneyGeek also references publicly available data from industry leaders such as J.D. Power, AM Best, the National Association of Insurance Commissioners (NAIC) and the Better Business Bureau. Learn more about MoneyGeek's review methodology here.
About Courtney Johnston
---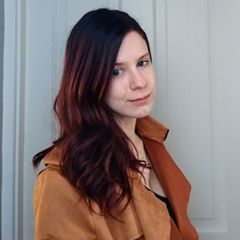 ---