The Pentagon Federal (PenFed) Credit Union initially offered membership only to individuals who worked in organizations associated with national defense. These included active members and veterans of the U.S. military. Since 2018, anyone can join PenFed Credit Union.
While some credit unions carry out hard credit pulls when dealing with membership applications, PenFed only conducts a soft pull of your credit report to verify your identity. Joining this credit union is relatively straightforward — and you can initiate the process online. You need to open a savings account and fund it with a minimum of $5. If you are interested in any of PedFed's other financial products, you can apply for membership during the application process for those accounts.
On This Page:
You may join PenFed if you are a U.S. citizen or permanent resident.
You may become a PenFed member by applying for any of the accounts it offers.
PenFed carries out a soft credit pull when you apply for membership.
Who Can Be a PenFed Member?
PenFed eligibility for membership was previously limited to individuals who had some kind of affiliation with the country's defense organizations, but that is no longer the case. Now, you may apply for membership if you're a U.S. citizen or a permanent U.S. resident and have a valid government-issued photo ID.
Active Member, Veteran, or Employee

You could be an active-duty member in the U.S. Army, U.S. Navy, U.S. Marine Corps, U.S. Air Force, U.S. Coast Guard or National Guard. You could also be a veteran or a member/employee of an organization related to national defense.

Senior citizens who are looking for competitive interest rates and low fees may benefit by joining PenFed.

Students who wish to begin their credit-building journeys or are looking for other banking solutions may benefit by joining this credit union.
Can You Join PenFed as a Civilian?
Yes, you may join PenFed as a civilian. According to current PenFed membership requirements, all you need to do is open a regular savings account or a premium online savings account and fund it with $5. You may also become a member by applying for any other PenFed product, such as a money market account, a loan or a credit card. You'll simply be prompted to open and fund a savings account to establish membership at that time.
Children under 15 years of age can also apply for membership, provided they list an adult as a joint owner when they submit their membership application.
Does PenFed Conduct a Hard Pull for Membership?
Some credit unions are known to do hard credit pulls when people apply for membership. One reason some banks and credit unions carry out hard pulls when opening new checking or savings accounts is to address concerns around overdrawing. However, this is not the case with PenFed, which only carries out a soft pull. Still, if you apply for a loan or a credit card and apply for membership at the same time, you can expect PenFed to carry out a hard pull. This is because it's a part of the process when dealing with applications for credit.
MONEYGEEK EXPERT TIP:
Credit unions are excellent options for saving money or borrowing it. They tend to offer higher rates on deposits and lower APRs on loans because most are nonprofits. Some credit unions offer other benefits as well, like exclusive pricing on new cars or insurance policies. — Lee Huffman, credit card expert at BaldThoughts.com
How to Join PenFed Credit Union
If you're wondering how to join PenFed, the process is relatively easy and can be done online. Keep the required documents close at hand so that you can complete the application process quickly.
1
Visit the PenFed Credit Union website.
2
Select from the savings accounts, credit cards and loans on offer.
3
When you get to the product page, select Open Now.
4
Once the pop-up appears, select Join Now.
5
Provide the required information on the application form.
6
If PenFed requests additional documents, upload them online.
MONEYGEEK QUICK TIP
Become a PenFed member by selecting a financial product you need at the moment, be it a credit card, a savings account, a personal loan or a mortgage.
FAQs About PenFed Membership Requirements
Take a look at answers to commonly asked questions about PenFed Credit Union eligibility criteria and other aspects of this credit union. Then, determine if becoming a member might be worth your while.
Next Steps
Now that you know of PenFed requirements for membership, establish if you want to become a member. If you decide to move forward, select a product based on your specific requirements. For instance, if you wish to transfer balances from your existing debt, you may look at what its balance transfer cards have to offer.
Compare & Review Credit Cards
Learn More About Credit Cards
Explore Topics
Explore Topics
About Rajiv Baniwal
---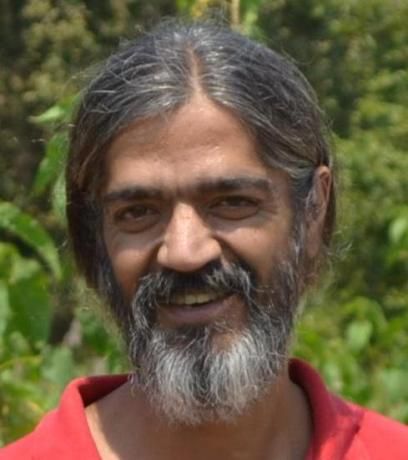 ---