You don't have to cancel your student credit card after you graduate. In fact, it's better that you don't. While some credit card providers let you keep using your card as before, others prefer reclassifying your card to reflect that you are no longer a student.
You can also request to convert or upgrade your student credit card to a regular credit card.
KEY TAKEAWAYS
Canceling a student credit card can reduce the length of your credit history and potentially lower your credit score by affecting your credit utilization ratio.
Many card issuers allow graduates to continue using student cards, and informing them about your graduate status can offer benefits like higher limits or lower APRs.
Switching from a student card to a regular card with the same provider is often straightforward, but understanding new terms and potential fees is essential.
What Happens When You Cancel a Student Credit Card
Since one of the main reasons for getting a student credit card is to build credit, it's important to understand the impact that closing your card could have on your credit score. Closing your student card and getting a new one reduces the length of your credit history because your credit score relies on the average time of your credit, not the age of the oldest account.
Canceling your card also brings down your total available credit, which affects your credit utilization ratio. Thihs, in turn, can lower your credit score. Your credit utilization ratio is the amount of credit you use compared to your available credit. For example, if your total available credit is $20,000 and you use $4,000, your credit utilization ratio is 20%. If canceling a card drops your total available credit to $10,000, your credit utilization ratio will increase to 40%. The higher your credit utilization ratio, the lower your credit score.
If you're unhappy with the features or rewards of your existing card, you may ask your card provider to upgrade you to a better card. In this case, you stand to benefit through your current card's payment history. In addition, there's a good chance the account opening date on your credit report will remain the same.
Using a Student Credit Card After You Graduate
Some credit card issuers let cardholders keep using student cards even after graduation. Some allow you to keep using your student card as long as you like, provided your account remains in good standing. Others let you keep using your student credit card in the same way but allow you to reclassify and get rid of your card's "student" tag. If you opt for the latter, you may still get to retain the benefits and rewards that the original card had to offer.
If you let your card provider know you're no longer a student, you may be eligible for a new card with the same features. Continuing to use your student card after graduating might work well if you like its features, rewards, fee structure or APR.
Asking for a Credit Limit Increase
If you wish to keep using your student card after graduating, inform your card provider you're no longer in college. If you have a full-time job, your card provider might consider increasing your credit limit. Alternatively, you may request a lower APR based on your payment history and income.
How to Switch From a Student Credit Card to a Regular Card
Switching from a student credit card to a regular card is typically straightforward when you stay with your existing card provider. Also known as product change or credit card upgrade, this allows cardholders to transition from one type of card to another within the same issuer's lineup. For students, this usually entails moving from a student card to a regular one, bringing potential advantages like enhanced benefits, superior rewards, higher credit limits and possibly lower interest rates.
Not all cardholders may qualify, and upgrades typically bypass sign-up bonuses. Investigating potential annual fees and understanding the new card's terms is crucial. Informing the issuer about your changed student status can lead to continued use of the existing card or an upgrade opportunity, especially if you maintain a good-standing account and are receptive to targeted offers from your provider.
Adding a Second Card to Your Portfolio
If you have good to excellent creditworthiness, consider adding a second credit card to your portfolio. Doing so can increase the total available credit you have access to and lower your credit utilization ratio. However, you'll only feel these positive effects if you maintain good financial habits.
Adding a new credit card might also be worthwhile if you want to move up the ladder, earn more rewards or use complimentary travel benefits.
If you have outstanding debt on your existing student card that charges a high APR, getting a balance transfer card with an intro APR offer might work well for you, provided you are prudent about paying off your debt within the promotional period.
However, getting a second credit card might not be in your best interest if your credit score is less-than-favorable. The added credit line can also cause concern, especially if you have trouble paying off your monthly balances.
Next Steps
If you're nearing graduation or have just completed your studies, it's a good idea to notify your student credit card company. Although you might continue using the same card, an upgrade could offer you enhanced benefits and rewards. Think carefully before closing your card as it may negatively impact your credit rating. If you're in the market for a new card, whether it's your first or an additional one, make sure to review offers from multiple providers.
Frequently Asked Questions
Below are answers to some of the most common credit card questions asked by students who are about to or have just graduated.
Find Your Best
Explore Topics
About Rajiv Baniwal
---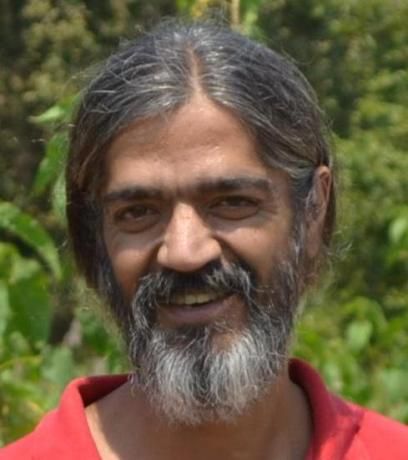 ---