Data released by the Federal Reserve suggests that the average credit card APR across all accounts was 14.61% in May 2021, and it stood at 16.30% for accounts that assessed interest. A good credit card APR as of now is one that falls below these numbers.
If a credit card has a higher-than-average APR and you carry forward balances from month to month, you stand paying more as interest charges over time. However, you might be able to offset a card's high APR by making use of its rewards program, bonuses and additional perks.
Once you know how credit card interest works, you will find yourself better positioned to select a suitable card.
On This Page:
The higher your credit score, the lower the APR on a credit card you stand to get.
Exorbitant penalty APRs may apply in cases of late and returned payments.
What Is a Good Credit Card APR?
What qualifies as a good APR for credit cards depends on your creditworthiness. This is because credit card providers look at your credit score before deciding what APR to apply on your card.
If you have an excellent credit score, you might benefit by getting a low APR. On the other hand, people with poor to average credit scores tend to get high APRs. Let's take the Chase Sapphire Preferred Card credit card as an example. It currently comes with a variable APR of 15.99% to 22.99%. This means that the better your credit score, the lower the APR you might be able to get.
One way to get a credit card with a good APR is to improve your credit score. Ways to do this include:
Fixing errors on your credit reports
Paying your bills on time
Reducing your credit utilization ratio
Minimizing applications for new credit
Keeping older accounts active
Overriding the effects that come with a thin credit file
Average Interest Rates (APRs) by Credit Score
Your credit score may play a significant role in the APR that applies to your credit card. While APRs are good indicators of card providers' pricing models, effective interest rates serve as more accurate measures because they also take into account the impact of cash advances and time-bound promotional offers.
Data released by the Bureau of Financial Protection surrounding consumer credit cards shows that cardholders in the deep subprime category pay the highest effective interest rates, and the reverse holds true as well. The corresponding table shows numbers from 2018.
Average Effective Interest Rates by Credit Score
| Category | Interest Rate |
| --- | --- |
| Super Prime (720 or higher) | 13.5% |
| Prime (660 to 719) | 16.5% |
| Near Prime (620 to 659) | 19% |
| Subprime (580 to 619) | 20.5% |
| Deep Subprime (579 or lower) | 21% |
The overall effective interest rate across all credit score categories during the same period was 15.6%.
How to Compare Credit Card APRs and APR Offers
Credit card APRs can vary considerably based not just on your credit score but also on the type of transaction. For instance, your credit card may have different APRs for purchases, balance transfers and cash advances. The APR on cash advances is typically the highest. Some cards come with 0% intro APR offers on purchases and balance transfers. You also need to account for any possible penalty APR that comes into effect in cases of late and returned payments.
Consider these examples to see how APRs vary across categories. All the APRs listed here are variable and subject to change.
Purchase APR - 13.99% to 23.99%
Balance transfer APR - N/A
Cash advance APR - 25.24%
Penalty APR - 29.99%
Purchase APR - 15.99% to 22.99%
Balance transfer APR - 15.99% to 22.99%
Cash advance APR - 24.99%
Penalty APR - Up to 29.99%
Purchase APR - 14.49% to 24.49%
Balance transfer APR - 14.49% to 24.49%
Cash advance APR - 25.99%
Penalty APR - N/A
Purchase APR - 8.25%
Balance transfer APR - 8.25%
Cash advance APR - 12.25%
Penalty APR - N/A
What to Expect with Better Interest Rates
---
What to Expect From Cards With Low APRs
Most low-interest credit cards offer little in terms of additional features. However, these cards allow you to save money if you plan to keep revolving balances in your accounts. If you get a card with a 0% APR offer, you get to pay no interest on outstanding balances during the promotional period. This may apply to purchases and balance transfers, typically from 12 to 18 months.
If you plan to pay your balances in full each month, you might be better off looking for a card that comes with added perks.
What to Expect From Cards With High APRs
You might need to pay a high APR if you have poor creditworthiness or if you're looking for a premium card. In the case of the former, your card might come with a high APR and still not offer additional benefits.
Premium cards that come with high APRs provide different types of benefits. These may include high reward rates, travel credits, airport lounge access, priority boarding, purchase protection and travel insurance.
If you plan to keep a revolving balance in your account from one month to the next, getting a card with a high APR might not work well for you as you could end up paying a tidy sum as interest over time.
MONEYGEEK EXPERT TIP
"The most effective way to earn credit card rewards is to avoid paying any interest or fees. If you are able to not pay any fees and put as much spending on your credit card as possible, you are effectively practicing "credit card hacking."" — Brett Holzhauer, Credit Card Journalist
What You Need to Qualify for Good APR Credit Cards
Not all credit card providers use the same criteria when deciding what APRs to apply. However, you may improve your credit score, and thereby your chances of getting a good APR, by following some basic measures.
Steer clear of defaulting and make all your payments on time (including utility payments).

Catch up on any past due accounts.

Start by reducing outstanding amounts of accounts that charge high interest.

Do not apply for credit in quick succession — you should ideally wait for six months between applications.
Other Questions You May Have About Good Credit Card APR
Next Steps
Now that you know how APRs may vary based on credit scores and the additional perks that come with a credit card, look for a card with a good APR based on your specific requirements. If you plan to make your payments in full every month, you may even consider getting a card with a high APR. In any scenario, make sure you compare your options based on other features as well.
Compare & Review Credit Cards
MoneyGeek simplifies how readers look for credit cards that best suit their financial goals and spending habits. To provide the best information, our experts review and analyze the spending trends of students based on data provided by the Bureau of Labor Statistics (BLS). We also stay up-to-date on the offers, rates and fees of more than 80 student credit cards.
Learn More About Credit Cards
The MoneyGeek editorial team is continually reading up on the latest trends and news that surround the world of credit cards. It does this with the aim of responding to reader queries efficiently and in a timely manner. If you have any questions about credit cards, you can count on our team to provide the right answers.
About Rajiv Baniwal
---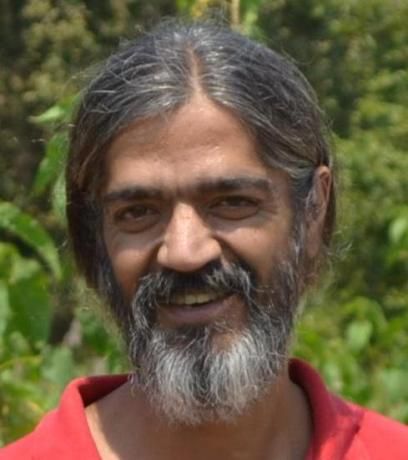 ---