Student credit cards are typically meant for students over 18 years of age. However, until you turn 21, getting one comes with additional requirements (you need to show that you earn adequate independent income or have a co-signer). You might consider getting a student credit card if you want to start building your credit history, if you need short-term financial assistance or if you want to safeguard your spending when overseas.
You can use a student credit card to make all types of legitimate purchases. However, you should pay them off as quickly as possible to keep your interest charges minimal. Compared to regular credit cards, alternatives for students tend to have more relaxed creditworthiness requirements.
KEY TAKEAWAYS
Student credit cards give you the means to build your credit history.
Some student credit cards let you earn rewards or cash back.
Consider a secured card if you do not qualify for a student credit card.
Key Differences Between Student and Regular Credit Cards
One of the main differences between student credit cards and regular credit cards is the eligibility criteria. Unlike most good regular credit cards, student credit cards don't focus much on applicants' credit scores. Given the changes in credit card requirements that came about because of the Credit CARD Act of 2009, students under 21 must show that they have independent income or get co-signers for their applications.
Since student credit card providers don't have your existing creditworthiness to go by in making their decisions, you can expect your card to come with a lower credit limit and a higher APR than that of a regular card. The rewards or cash back you stand to earn might also be lower than what you can expect through a regular card.
How Do Student Credit Cards Work?
Student credit cards are designed for young adults to build credit. They often have lenient approval criteria, educational resources and rewards. However, they might come with higher interest rates and lower credit limits. Some provide safety nets, like no penalty for initial late payments, but there's a risk of high fees or accumulating debt if not managed properly. Here's how student credit cards work:
To apply for a student credit card, you typically need to be a college or university student. Some card issuers may ask for proof of enrollment, such as a student ID or transcript.

These cards often start with a lower credit limit, which can be anywhere from $200 to $1,000 or more. This lower limit helps reduce the risk for the card issuer. Also, it helps ensure that students don't accumulate too much debt.

Student cards usually have higher interest rates than some other types of cards because students are considered riskier borrowers due to their lack of credit history. It's essential to be aware of this and aim to pay off the balance in full each month to avoid paying interest.

Some student cards offer rewards or cashback for purchases, similar to regular credit cards. Additionally, they might offer perks like a statement credit for good grades or a free monthly FICO score check.

One of the primary reasons for getting a student credit card is to begin building a credit history. Using the card responsibly, such as making purchases and paying the full balance on time, will positively impact your credit score over time.

Many student credit cards don't have an annual fee, but it's essential to read the terms and conditions to be sure.

Some student credit cards have added safety features since young adults may not have experience managing credit. For instance, they may have alerts for overspending or might not charge a fee for the first late payment.

Graduating to a Regular Card

After a few years of responsible credit card use, cardholders might be eligible to upgrade to a regular credit card with the same issuer, which could come with a higher credit limit and additional benefits.

As with all credit cards, there are potential risks. Late payments can lead to fees and a decrease in your credit score. Carrying a balance can result in significant interest charges, and using too much of your available credit can also negatively impact your credit score.

While many student credit cards are unsecured (meaning you don't need to put down a deposit), some are secured. With secured cards, you make a deposit that typically becomes your credit limit. The bank can take the deposit if you don't pay your bill.
If you're considering getting a student credit card, it's crucial to do your research, read the fine print and ensure you can responsibly manage the card. It can be an excellent tool for building credit but can also lead to debt if not used wisely.
How Do Student Credit Cards Help Build Credit History?
Using a student credit card properly grants you the means to build your credit history. This is because student credit card providers report payment histories to credit bureaus such as TransUnion, Experian and Equifax.
To build your credit score using a student credit card, you must make all your payments on time and keep your credit utilization ratio low. The credit utilization ratio refers to the amount of credit you've used compared to the total amount of credit available. For instance, if you've borrowed $200 from your only credit card with a limit of $500, your credit utilization ratio is 40%. From a creditworthiness point of view, it's ideal to keep your utilization ratio below 30%.
The average age of your credit accounts plays a role in your credit score as well, so the older your student credit card account, the better for your creditworthiness.
If you handle your credit card debt in the right manner, you may expect to see positive signs in your credit reports within six to 12 months.
Next Steps
Student credit cards are tailored for young adults, allowing them to build a credit history early on. These cards often feature lenient approval criteria, educational resources and rewards, making them attractive for those new to credit. However, they can also come with higher interest rates and lower credit limits as a trade-off. Some even offer safety nets like no penalty APRs or no late fees for initial missed payments, but the potential for high fees or debt accumulation remains if not used wisely.
To make the most of a student credit card, paying the balance in full each month, monitoring credit utilization and regularly checking credit reports are essential. After establishing a credit foundation, transitioning to a standard card with better terms may be beneficial. Proper education and responsible usage are key to managing student credit cards effectively.
Frequently Asked Questions
The answers to these commonly asked questions about student credit cards can help you manage multiple cards or decide which is best for you.
Find Your Best
Explore Topics
About Rajiv Baniwal
---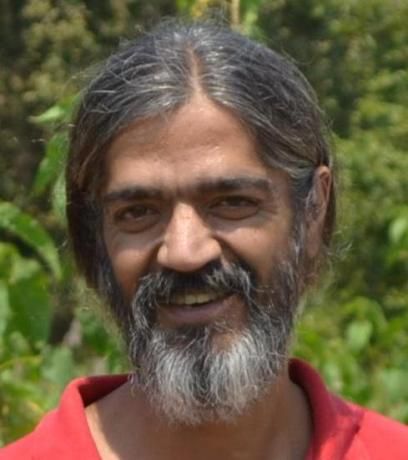 ---