The popularity of prepaid cards is skyrocketing. An estimated 23 million adults use them regularly — at the gas pump, the grocery checkout, the ATM, and even for direct deposit or to pay bills. Consumers buy prepaid cards, then use them like debit cards, making them a handy financial tool. But they're not without hazards. Let's look at the pros and cons of prepaid cards, how to choose them wisely and what mistakes to avoid, especially when it comes to hidden and potentially costly fees.

Who Might Use a Prepaid Card?
Hank has had a run of financial bad luck lately, causing a serious ding to his credit score, and he can't qualify for a credit card. He doesn't want to carry wads of cash in his pockets, though, so he uses his paycheck to buy prepaid cards for his everyday purchases and even to pay his bills.
Pam sometimes has trouble keeping tabs on her account balance. Tired of paying hefty overdraft fees, her solution is to use prepaid cards to avoid spending more than she has. She would rather have a purchase denied than pay another penalty fee.
Retired teachers Patricia and Sam live comfortably on their retirement incomes, as long as they keep a close eye on their finances and don't overspend. To help in that effort, the couple uses prepaid cards loaded with specific amounts for weekly groceries and entertainment. It's a good idea to keep a rein on their budget.
Jack and Ella are about to send their eldest child off to college. This will be the first time daughter Annie will be on her own — and handling her own finances. Mom and Dad decide to equip Annie with a prepaid card loaded with a finite amount of cash. They see it as a way for Annie to practice using credit while keeping her spending in check, and it protects them from the risk of her unwittingly racking up a mountain of debt.
Marcie is a keen online shopper, regularly scouring people-to-people marketplaces on the internet for collectibles, books and handcrafted items. Paying by cash is out of the question, and she feels more secure and more comfortably anonymous using prepaid cards rather than her personal credit card online.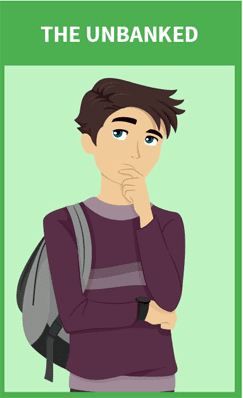 Jack is fresh out of high school, still deciding where life will take him next. While he takes some time to mull his options, Jack works at a minimum-wage job. His take-home salary is too low to counter the low-balance fees of a traditional bank checking account, so he has his paycheck directly deposited onto a prepaid card.
In the neighborhood where Lauren and Steve live, there are no bank branches. Rather than go out of their way every time they need cash, they keep prepaid cards handy for their everyday purchases.
Not long ago, your choices to pay for goods or services were cash, checks or credit cards. Today, many consumers reach for prepaid cards. In fact, prepaid cards are among the fastest-growing consumer financial products in the U.S., according to the Consumer Financial Protection Bureau (CFPB). Consumers put nearly $65 billion on "general-purpose reloadable" (GPR) prepaid cards in 2012; that was predicted to almost double to $112 billion by 2018.
Prepaid Cards 101
Prepaid cards are easy to get and can be a convenient alternative to cash, checks or credit cards. Known officially as "general-purpose reloadable" and sometimes as prepaid debit cards or prepaid credit cards, prepaid cards are loaded with cash. They can be used at ATMs for withdrawals and to purchase just about anything in person or online, similar to debit cards tied to checking accounts.
People who do not have a checking or savings accounts, or who use them very little, used to be the main users of prepaid cards. But prepaid-card usage is becoming more common, growing more than 50 percent between 2012 and 2014, driven primarily by increased adoption among those consumers who do have bank accounts.
Types of Prepaid Cards
1
General-Purpose Reloadable Cards
For the purposes of this guide, we're primarily talking about this type of card: You load money onto it, and then use it like you would a debit card. GPRs typically sport network brands, such as Visa, MasterCard, Discover or American Express, and can be used anywhere credit cards are accepted.
2
Gift Cards
These cards come in specific monetary denominations, good for purchases at specific stores (think Amazon gift card). They usually are not reloadable, and they're perfect for gifting.
3
Payroll Cards
Just as the name says, instead of a paycheck, some employees receive prepaid cards loaded with their salary amounts. They can then use the cards like they would debit cards to purchase goods and services and to pay bills.
While the above are the top three most commonly used prepaid cards, others include government benefit cards that pay unemployment benefits, child support and other benefits; public transit system cards; and some college ID cards.
Prepaid Cards Vs Credit and Debit Cards
At this point, you may be wondering how prepaid cards differ from debit and credit cards. They may look alike, but they all function differently.
With a credit card, you borrow money you must pay back, with interest if you do not pay the balance by the due date. To get one you have to have good credit, and using one responsibly will continue to improve your credit rating. This in turn can help you down the line to get better rates on car loans, mortgages, etc. On the other hand, using a credit card irresponsibly can lead to overspending, debt accumulation, late payments and, ultimately, damaged credit.

A debit card is issued by your bank and linked to your checking or savings account. The money is yours and there are no interest charges, but there can be penalty fees for overdrafts. As with your checkbook, you'll want to keep track of your balance.

With prepaid cards, you spend money that has previously been loaded onto them; they aren't connected to checking or savings accounts. They work like debit cards, but you do not need a bank account (or good credit) to get one. You can purchase the card in a certain amount, but you can add additional money to it at any time. When the balance is gone, your card stops working unless you add more money to it.
Hidden Fees to Watch Out For
All prepaid cards are different and may charge varying fees, from a charge for each time you use the card to make a purchase to a fee for using it to withdraw cash from an ATM. These fees can add up quickly, eating away at the balance of money you've loaded onto the card. It's important to read the fine print to find the best deal. Look for information on the card, inside the card package or at the card issuer's website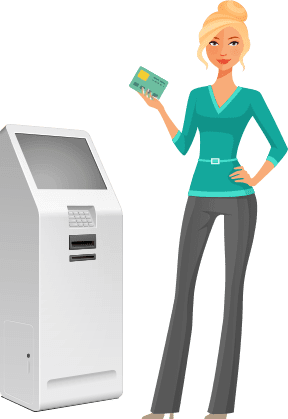 Some activities your card provider might charge for and a range of their associated fees include:
Card purchase and/or activation: $0-$30
Card reload: $0-$5
Monthly service: $0-$9.95
Purchase transaction: $0.49-$2
ATM withdrawal: $1-$3
Inactivity: $2-$5.95/month
Balance inquiry: $0.49-$2
Paper statement: $0-$5.95+
Lost card replacement: $10+
Card cancellation: $10+
Overdraft: $15+
Other possible fee-incurring activities include:
Bill payment
Additional card
Inactivity
Stop payment
Decline
Card-to-card transfer
Foreign transaction
Sources: CFPB and knowyourcard.org
FAQs
The Pros & Cons of Using a Prepaid Card
The advantages and disadvantages of prepaid-card use varies widely by card. Following are some issues to consider when purchasing a prepaid card; not all cards have all the pros nor all the cons listed below.
Pros
You can buy them almost anywhere.

You can use them pretty much everywhere.

If you lose cash, it's limited. If your credit card is stolen, the thief could rack up substantial charges. If you lose your debit card or checkbook, a thief could drain your account. But if you lose a prepaid card, your loss is limited to the amount on the card. Also, some prepaid cards offer protections against loss or theft.

This is a plus for those with less-than-stellar credit histories.

You can load your monthly grocery budget, for example, on a prepaid card. Use it only for groceries, and when it's spent, live off what's in your pantry until the next month.

Loathe sifting through paperwork or electronic statements? There's a monthly bill with prepaid cards.

No problem. With a prepaid card in your pocket, you'd to go.

When using a prepaid card, you're spending a specific amount of money you've loaded onto it, so there is no chance of incurring debt with it.

This protection is built in because when your card reaches a $0 balance, it stops working.
Cons
This is the biggest, most significant downside to prepaid cards and may outweigh all of the pros. Beware! See "Hidden Fees to Watch Out For" above.

Money stored on prepaid cards does not accrue interest.

May not be safer than credit cards

Prepaid cards currently have fewer purchase and fraud protections than credit or debit cards. That changes in October 2017 (see "How Prepaid Debit Cards Work"), but for now, check the terms of your card.

Prepaid-card activity is not reported to the three major credit-reporting agencies, so it doesn't affect your credit score. As such, it will not help build your credit.
Expert Advice on Using a Prepaid Credit Card
Why are prepaid cards so popular?

What are the drawbacks of using prepaid cards?

Are there alternatives for people considering prepaid cards?

How can consumers avoid mistakes when using prepaid cards?
Brandan E. Wheeler, Ph.D
Assistant Professorat at Alabama A&M University
About Michele DiGirolamo
---
---