The National Center for Education Statistics found that 81% of part-time and 43% of full-time students in the U.S. were employed in 2018. Having some kind of income as a student will hold you in good standing when looking for a student credit card, given the requirements prescribed by the Credit CARD Act of 2009. However, you may be able to get access to a credit card in other ways, even if you don't have a job.
On This Page:
The income you need to get a credit card may come from several different sources.
You may qualify for a student credit card with no income by getting an adult cosigner.
You may become an authorized user on someone else's credit card to build credit.
---

Some of the links on this page will take you to one of our partner's sites, where you can compare and apply for a selected credit card.
How Much Income Do You Need For a Student Credit Card?
According to the Credit CARD Act of 2009, students under 21 years of age need to show that they have adequate income to repay their credit card debt. However, most student credit cards come with relaxed income requirements when compared to regular cards.
Generally, there is no preset minimum income requirement that accompanies student credit cards. Credit card providers basically need to determine whether you are able to make your repayments in a timely manner. So they mainly consider the disposable income you have remaining after you pay for all your financial obligations, such as rent and utility bills.
You might qualify for a student credit card even if you make a few thousand dollars per year. If your monthly income exceeds your monthly financial obligations by $500 or more, you stand a chance of qualifying for a student credit card.
It's important to note, too, that you may include income from sources beyond that of a conventional job.
Do You Need a Job to Get a Student Credit Card?
If you're wondering how to get a credit card with no income, bear in mind that you don't necessarily need a job to apply for a student credit card. You may look forward to using one and building your credit in other ways as well.
Getting a cosigner. If you are below 21 years of age and don't have a job, one way of getting a student credit card is to apply along with an adult cosigner. In this case, the credit card provider will take the cosigner's creditworthiness into account. Bear in mind that the cosigner's payment history on the card will have a bearing on your creditworthiness, and the reverse holds true as well.
Becoming an authorized user. This might be an easier path to take than getting a cosigned student credit card. In this case, you become the authorized user on someone else's credit card. The primary cardholder is liable to make all payments, whereas you get the means to build your credit. However, if the primary cardholder defaults on making timely payments, it might reflect poorly on your credit score.
Getting a secured card. If the absence of income or a cosigner is getting in the way of your building your credit, you may consider getting a secured credit card. Qualifying for a secured card is typically easy because you need to pay a deposit. The amount you deposit is usually your credit line. Payments you make toward secured credit cards reflect on your credit history.
MONEYGEEK EXPERT TIP
While most cards for students and people with no credit history have high-interest rates, some offer great cash back offers. The Capital One SavorOne Cash Rewards Credit Card for Students lets you earn 1%-3% cash back on purchases and has no annual fees.
Likewise, Deserve® EDU Mastercard for Students also has no annual fees and offers 1% cash back on all purchases. What's more, you don't need a Social Security number to apply for this card, making it an excellent option for international students in the U.S.
What to Put for Income on Student Credit Card Applications
Credit card providers look at your income for two main reasons — to determine your ability to repay and to arrive at a suitable credit line. Fortunately, the income you include on your credit card application does not have to come only from a full-time job.
You may include income you earn from a freelance job, from part-time work, through a paid internship or through dividends from investments. Most student credit card providers let you include money that you regularly receive from a parent or a guardian into an individual or joint bank account.
In some cases, you may include money that you have left over from financial aid, grants, and scholarships after paying your tuition fees and other college-related expenses off completely. Credit card providers are also allowed to consider funds from student loans that are not meant for covering tuition fees and other college-related expenses.
MONEYGEEK EXPERT TIP
"If you have a decent income and established credit, you are not restricted to only student credit cards. You can apply for consumer credit cards as well. They typically give better rewards and larger credit lines." -- Brett Holzhauer
Other Questions You May Have About Student Credit Cards
Here are answers to the commonly asked questions surrounding the income requirements of student credit cards.
Next Steps
If you're looking for a student credit card and have no income, your best alternatives include getting a cosigner, becoming an authorized user or applying for a secured card. If you have income and wish to get a credit card, make sure you compare student credit cards based on your specific requirements.
Compare & Review Credit Cards
By making use of data provided by the Bureau of Labor Statistics, experts at MoneyGeek have reviewed and analyzed over 80 student credit cards so that you can easily choose the one that suits you best. Some of the factors we consider when making our comparisons include fees, interest rates and offers.
Learn More About Student Credit Cards
The MoneyGeek editorial team remains up to date about the latest credit card-related news and trends. Our experts strive to continually increase their knowledge base so they may answer your questions quickly and accurately. No matter whether you wish to learn how to use credit cards effectively or are looking for the latest offers, you may trust them to guide you in the right direction.
About Rajiv Baniwal
---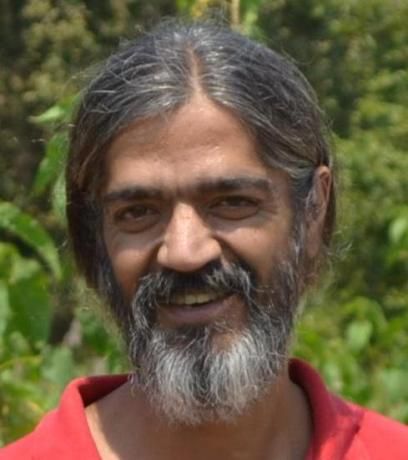 ---