Two types of credit cards are designed to help businesses manage their cash flow better. One is a business credit card, and the other is a corporate credit card. A business credit card helps small businesses track expenses quickly. In contrast, a corporate credit card, suitable for larger corporations, has higher spending limits and more advanced expense management tools.
Choosing the correct card can be a game-changer for your business. Making the right choice, however, largely depends on your business structure and goals. Since every business model is different, we will help you understand how these cards work to help you get the perfect card for your needs.
KEY TAKEAWAYS
Understanding the differences between business and corporate credit cards is crucial in steering your company's financial trajectory.
While business credit cards offer easier qualification and rewarding incentives, corporate credit cards provide more control over employee spending and enhanced security features.
The size of your company and the kind of control you wish to maintain over expenditures are pivotal factors in deciding the right card for your business.
What Is a Business Credit Card?
A business credit card is explicitly designed for business rather than personal use. It helps business owners manage their company's expenses efficiently, offering a convenient way to track spending and even reap rewards on business-related purchases.
Unlike personal cards, business credit cards often come with higher credit limits, giving businesses the financial flexibility they need. Additionally, they offer various perks, such as cash back on business purchases, travel rewards and detailed reporting on spending patterns to aid in financial planning. It's a tool that can empower you to manage your business finances more smoothly by separating business and personal expenses and potentially building a credit history for your business.
Pros and Cons of a Business Credit Card
Pros
Easier qualification: If you are a small or new business owner, you might find it easier to qualify for a business credit card. These cards typically rely on the business owner's personal credit score for approval, offering a more accessible route to promising financial resources and credit-building opportunities for your business.
Rewarding incentive programs: Business credit cards often have attractive rewards and incentives. Whether it's cash back on everyday purchases or travel rewards for business trips, these cards offer a way to give back something from your business expenditures.
Separation of business and personal finances: Using a business credit card lets you keep your business and personal finances distinct. This segregation not only aids in financial management but also simplifies tax reporting by offering clear, separate records of all business transactions.
Flexibility in credit limits: Business credit cards often offer the flexibility of adjustable credit limits. This feature can be beneficial in managing cash flow and financing larger purchases when necessary, offering a level of convenience and adaptability in financial management.
Cons
Personal liability: Business credit cards often entail personal liability for the business owner. It means that if the business encounters financial difficulties, your personal credit score might be at risk, introducing a layer of personal financial risk into your business operations.
Higher interest rates: Business credit cards can sometimes come with higher interest rates than corporate cards. It means that carrying a balance from month to month can become quite expensive, making it essential to manage the card responsibly and avoid accruing high levels of debt.
Limited reporting features: While business credit cards offer some reporting features, they are often less comprehensive than those in corporate cards. This limitation might make it slightly more challenging to track and analyze business expenditures in detail.
Fewer controls over employee spending: If you plan to distribute cards to employees, business cards offer fewer controls over employee spending than corporate cards. While you can set spending limits, the controls are generally less granular, providing fewer options for monitoring and managing employee expenditures.
What Is a Corporate Credit Card?
A corporate credit card is designed to help larger businesses efficiently manage their expenses. This financial tool is generally issued in the company's name, allowing employees to charge approved business-related expenses directly to the card. It streamlines expense reporting and allows for more straightforward accounting processes.
Corporate credit cards are quite distinct from business credit cards. They offer high credit limits and detailed spending reports. Corporate credit cards also often feature custom payment terms and can even allow companies to set individual spending limits for different employees, offering high control over company spending.
Choosing a corporate card involves considering a range of factors, including the size of your business and the control you wish to maintain over expenditures. This choice is fundamental in steering your business finances in the direction that fosters growth and stability.
Pros and Cons of a Corporate Credit Card
It's essential to understand the benefits and potential downsides of using a corporate credit card in evaluating whether it's the right choice for you.
Pros
Centralized expense management: Having a corporate credit card means that most of the company's expenditures are centralized, simplifying expense reporting and management. This setup encourages transparency and can give a clear picture of the company's financial health at any given moment.
Enhanced security features: Corporate credit cards often come with enhanced security features, reducing the risk of fraud and unauthorized transactions.
Customized credit limits: Corporate credit cards allow the company to set individual credit limits for different employees, promoting responsible spending and ensuring that funds are properly utilized.
Potential for bulk discounts: Leveraging a corporate card might provide opportunities for bulk discounts from vendors and suppliers. These discounts can result in substantial savings, helping to reduce overall business operating costs.
Cons
Strict eligibility criteria: Obtaining a corporate credit card often involves meeting strict eligibility criteria, which might include a high revenue threshold. It can be a significant barrier for smaller businesses or those just starting up.
Personal liability risks: Depending on the agreement, some corporate cards can hold employees personally liable for the charges they incur. This can potentially lead to conflicts and disagreements, fostering a less harmonious working environment.
Limited reward programs: Corporate cards generally offer fewer reward programs than business credit cards. This means missing out on potential cash back, points and other benefits that business cards offer.
Complex fee structures: Corporate credit cards can have complicated fee structures with various hidden charges. It requires a careful analysis of the terms and conditions to avoid unexpected fees, making financial management somewhat tricky.
What to Choose Between Business Credit Cards vs. Corporate Credit Cards
Deciding between a business and a corporate credit card is a substantial move in steering your company's financial management. Your company size and priorities in terms of rewards, reporting and credit building will help you choose the right tool for your business.
Company Size and Expenditure
Your company's size can significantly influence your decision. Generally, smaller to medium-sized enterprises find business cards more fitting. These cards offer simpler structures and rewarding mechanics. In contrast, large corporations with substantial expenditures might prefer the robust structure of a corporate card.
Credit-Building Opportunities
If you're looking to build a credit profile for your business, a business credit card might be the way to go. Business credit card providers report to credit bureaus more frequently, helping you build a business credit score over time. This score can be beneficial for securing loans and negotiating better terms with vendors.
Reward Programs
Consider the reward programs offered by both types of cards. While business cards tend to offer more lucrative rewards programs, including cash back and travel rewards, corporate cards might offer discounts on bulk purchases. Assess the offers carefully to ensure they align with your business spending habits.
Level of Control Over Employee Spending
Corporate cards can offer a higher degree of control over employee spending, with the ability to set individual spending limits. If maintaining tight control over employee expenses is a priority for your organization, a corporate card might be the better option.
Fee Structures
Scrutinize the fee structures of both card options. Business credit cards have straightforward fee structures, making them easier to manage. On the other hand, corporate cards might come with complex fee arrangements. This could include hidden charges, making them more suitable for large businesses with specialized teams to manage these intricacies.
Reporting and Analytics
Corporate cards often come with more sophisticated reporting tools. These tools offer deep insights into spending patterns, aiding in data-driven decision-making. If your business could benefit from detailed analytics and reporting, leaning towards a corporate card would be advantageous.
MONEYGEEK EXPERT TIP
"Don't shy away from having multiple business credit cards. You can continue to build your business' credit score, and potentially earn thousands of dollars worth of rewards." — Brett Holzhauer, Credit Card Journalist
Next Steps
Understanding the distinctions between business and corporate credit cards is the first step in making an informed decision for your company's financial future.
As you contemplate which card to choose, factor in your company's size, the kind of control you want over expenditures and the perks that would most benefit your operations. Remember, the best card for your business is the one that seamlessly aligns with your company's overall financial strength and goals.
Frequently Asked Questions on Business vs. Corporate Credit Cards
Still undecided on what to choose between business and corporate credit cards? Here we've answered some frequently asked questions to help you make the smartest choice.
About Rajiv Baniwal
---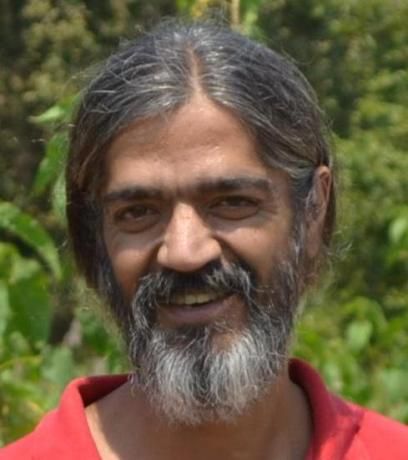 ---