The standard auto insurance policy covers many events, including theft, medical expenses and damage to your ride from an accident or natural disaster. But there are limits to a standard policy, and it pays to know when your claim is likely to be denied.
Here are seven things the typical auto insurance policy doesn't cover:
1. Big Bills Caused by Uninsured and Underinsured Motorists
Fully one in eight U.S. drivers was uninsured in 2015, according to a 2017 report by the Insurance Research Council (IRC). And millions more motorists are underinsured. That reality can hit home if you're in an accident.
Say the driver who crashed into you is uninsured, or carries only a small amount of coverage. In that case, you might be stuck paying out of pocket for damages and medical bills not covered by the other driver. Therefore, it makes sense to increase your coverage to insure against the risk of being hit by an uninsured or underinsured driver.
Levels of uninsured drivers vary widely by state, the IRC says, from 4.5% in Maine to 26.7% in Florida. If you drive in a place with large numbers of uninsured drivers, invest in the heftier coverage, advises Bob Hunter, director of insurance for the Consumer Federation of America and former insurance commissioner in Texas.
"That's something you probably do need, particularly if you live in a place like Miami, where 50% of the cars are uninsured," Hunter says.
2. Your Side Hustle
If you drive for Uber or Lyft, or if you deliver pizzas or packages, you'll need supplemental insurance, says the Insurance Information Institute, an industry trade group. A standard policy covers commuting to and from work, shopping trips and other personal errands. However, personal auto insurance doesn't cover commercial use of your vehicle to make deliveries or transport paying customers through a ridesharing service. So, if you have an accident while driving for Uber, your carrier could refuse to cover the damage.
In response to the growing popularity of ridesharing, some insurers have begun to sell supplemental coverage for rideshare drivers. Uber says its commercial policy covers motorists who are transporting passengers or en route to picking up a paying customer.
3. Personal Belongings in the Car
Auto insurance covers damage or theft to the vehicle and to any standard equipment. However, if a thief snatches your wallet, phone, tablet, sunglasses, golf clubs or other valuables, auto insurance won't pay. You could make a claim against your homeowners insurance or your renters insurance policy, although that makes sense only if the value of the lost items exceeds the amount of your deductible. Security experts advise against keeping valuables in the car, and you should always lock your vehicle and find a secure place to park.
4. Flashy Rims, Premium Sound Systems and Other Aftermarket Add-Ons
Auto insurers place customized features in the same category as personal items. This means that if those rims, speakers or video monitors weren't there when the vehicle rolled off the assembly line, your carrier is unlikely to cover them.
You can buy supplemental insurance that raises coverage to correspond with the value of your premium paint job and features, but many add-on policies are "not a very good deal," warns Hunter. Make sure the additional cost to your policy doesn't exceed the value of your extras.
5. Drivers Who Live With You but Don't Appear on the Policy
What happens if your mom is visiting for a few days and gets into a fender bender while using your car? No problem — your insurer will cover the damage as if you were behind the wheel. But what if your roommate or your teenager wrecks the car? If that driver's name isn't on the policy, your carrier can refuse to pay for the damage.
The rationale is straightforward — a roommate or teen who constantly drives your car boosts the odds of an accident or other claim. Insurers adopted this practice to keep policyholders from letting their teens drive the family car without paying for the added risk.
6. The Gap Between Your Loan and Your Vehicle's Value
Cars depreciate rapidly, sometimes shedding thousands of dollars of value each year. If you have an auto loan — especially a long-term loan on a new car that was accompanied by a small down payment — it's possible the balance exceeds the vehicle's worth. Alas, auto insurance covers the vehicle, not the financing, which is tough news if you wreck a $9,000 car and need to pay off a $10,000 loan balance.
This scenario can be especially problematic for motorists who lease vehicles and learn that the leaseholder insists on an inflated value. To deal with this problem, carriers have begun to offer supplemental "gap insurance" that covers the shortfall.
Would you be wiser to skip the gap insurance and put the difference in a savings account? That's a personal call, but Hunter advises against it.
7. Rental Car Reimbursement
If your vehicle is damaged in an accident, your insurer promises to cover the cost of repairing or replacing the car. However, what happens if you need to rent a car while your vehicle is in the shop? While many policies pay for the replacement car, not all do. In that case, you might have to pay the rental car costs out of your own pocket. However, many carriers now sell supplemental rental car reimbursement coverage.
Do You Need Extra Coverage?
Just because some risks aren't covered doesn't mean you always need to buy supplemental insurance. Be sure you thoroughly weigh your options and compare car insurance rates before opening your wallet.
About Jeff Ostrowski
---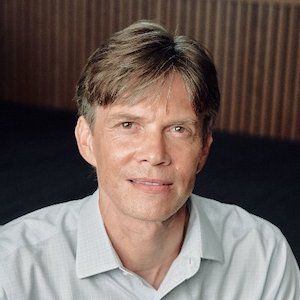 ---