Temporary Car Insurance: Who Offers Short-Term and Month-to-Month Options?
There are times when you need car insurance, but you don't need it for a full year. In this situation, you can find a six-month auto insurance policy and then cancel it when you no longer need the insurance. Many major auto insurers offer month to month insurance policies. Some websites claim to offer short-term policies, but six months is the shortest auto insurance term being offered with rare exceptions.
Compare Auto Insurance Rates
Ensure you are getting the best rate for your car insurance. Compare quotes from the top insurance companies.
What Is Temporary Car Insurance?
Drivers who own their car will need to carry insurance. It's required in most states, but even if it isn't, you'll need insurance to protect you in case of accidents. There may be some circumstances where temporary insurance is necessary, such as if you're placing a car in storage or someone else will be driving your vehicle for a few months. However, check with your current insurance company, as they may be able to accommodate some situations.
Car insurance companies don't like temporary insurance policies. A website search will pull up companies that claim to offer car insurance for a day or a week, but these are often car insurance scams, or they'll connect you to someone who will sell you a six-month policy.
How Does Temporary Car Insurance Work?
You can get a six-month policy and opt to pay in monthly installments. When you no longer need the insurance, you can cancel it. If you have prepaid for the policy, the insurance company will issue a refund for the unused months.
Shop around just like you would for any insurance. Choose the amount of coverage you need and then consider whether you need liability insurance, collision and comprehensive or personal injury protection.
Temporary Car Insurance Policy Example
The table below illustrates your cost if you get a six-month policy and then cancel it. The policy's total cost is $678, with the first 30 days billed at $113. If all you need is a month's worth of car insurance, you would cancel the policy. The insurance company should refund you $565 for the unused portion.
You can also choose to pay month to month. The premiums tend to be a little higher than if you paid in one lump sum, but then you don't have to come up with the full amount all at once. You also don't have to wait for a refund.
Temporary Car Insurance Sample Costs
Tenure

Cost

6-Month Policy Cost

$678

First 30 Days

$113

Refund

$565
How to Apply for Temporary Car Insurance
Shopping around can help you find the best car insurance for your needs and budget. Get quotes from at least three companies, comparing coverage and limits. Since you will be canceling the policy, get quotes from companies that don't charge cancellation fees. If you pay in one lump sum, understand that receiving your refund might take a while. You should also set a reminder on your phone, so you don't forget to cancel.
To buy car insurance, you'll need:
Driver's license
Social security number
Bank information
Vehicle information on the car you want to cover
You can either go directly to an insurance company or to an online broker to get quotes from multiple companies. You can also call if you prefer to talk to someone to sort out your options.
What Is the Process for Requesting a Car Insurance Refund?
To cancel your car insurance, call your insurance company and ask to speak to someone about canceling your policy. They may have you sign a cancellation letter verifying your desire to cancel. Then request a refund for the unused months.
Getting a refund may take as long as thirty days. Some states do have rules surrounding how insurance companies have to handle refunds, so contact your state insurance commissioner if you're having difficulty getting your refund.
The Best Temporary Car Insurance Companies With No Cancellation Fees
Some insurance companies charge a fee if you try to cancel. While some companies will cancel immediately, some will require you to wait as long as thirty days. Here are the best temporary car insurance companies we found. Getting a quote on car insurance from these and other top companies could help you save.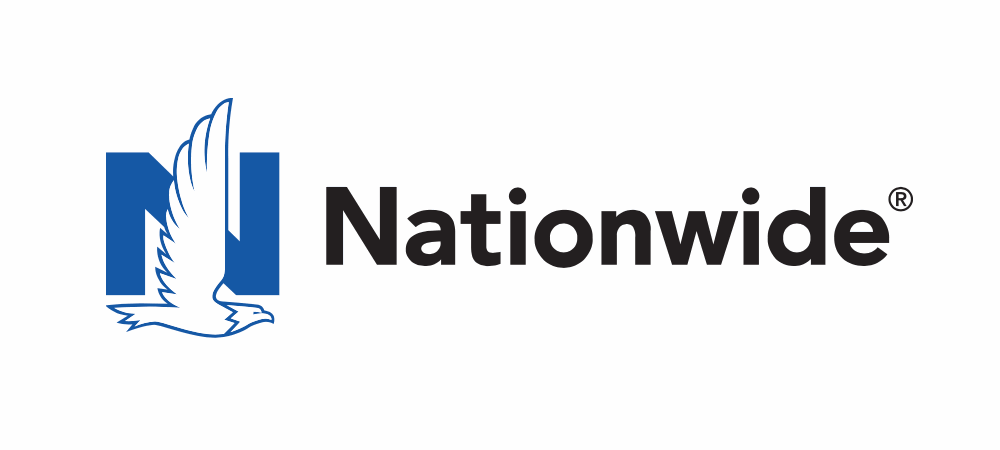 Nationwide
Nationwide will let you cancel your policy and then give you a prorated refund. They have a variety of discounts available. The fastest way to cancel is to call an agent.

State Farm
State Farm has multiple discounts for safe drivers. The company does not charge cancellation fees and offers prorated refunds if you do cancel. Cancellations by phone are typically immediately effective.
When Do You Need Temporary Car Insurance?
When might you need temporary car insurance? Here are some situations where temporary car insurance might make sense.
Renting a car when you don't have any insurance
Borrowing someone else's car for a short period
You're between vehicles and will be for a few months
Adding a new driver for a short period
Adding additional insurance
Visiting a different country for a few months and using a car while you're there
Who Shouldn't Get Short-Term Insurance
Most of the time, you'll be better off getting and maintaining a regular auto insurance policy. There are many situations where your regular policy will be more effective and possibly less expensive than trying to buy short-term insurance.
College students who only drive your car for a few months should probably just stay on your policy year-round. Adding and dropping them just for the summer may cause them to be considered a new driver every time they're added, which will result in higher premiums.
If you have a regular auto insurance policy, rental cars are probably covered. Many insurance companies will also allow immediate family members to borrow your car for a short time.
Continuously covered drivers get lower rates on car insurance than those who have gaps in their coverage. A driver who is insured for five years or more with no lapse in insurance may pay less in premiums.
The insurance company will consider someone with gaps in insurance to be a higher risk and will charge you more. Therefore, even if you don't plan on driving for several months, you would probably save money over the long-term if you kept the insurance. Then, too, if you have a loan on the car, the finance company will require insurance.
Temporary Car Insurance vs. Non-Owner Car Insurance
Non-owner car insurance is insurance for people who drive but don't own their car. It's less expensive than maintaining a traditional policy. You'll have liability car insurance coverage, which is required in almost every state. Even if it isn't required, it's essential to be protected in case of an accident to protect yourself from lawsuits.
Another advantage is that since you're the one covered (not the car), you'll be insured no matter whose car you drive. This could be ideal for someone who borrows cars from a few different people or regularly rents cars.
Most car insurance companies offer non-owner policies, although most require you to call to get a quote.
Compare Auto Insurance Rates
Ensure you are getting the best rate for your car insurance. Compare quotes from the top insurance companies.
About the Author
---
---