If your city is abiding by shelter-in-place orders due to COVID-19, your trusty automobile might be sitting in the driveway for weeks at a time. You're not the only one — the number of "vehicle miles traveled" in the U.S. was down 68% for the week of April 5 through 11 due to the coronavirus shutdown.
With fewer drivers on the road, fewer accidents are taking place. This means insurance companies are paying out less money in claims. Fewer accident claims could mean lower premiums for you. Even with those savings, you may be wondering if you can suspend your car insurance during the COVID-19 pandemic if you're not driving it.
Compare Auto Insurance Rates
Ensure you're getting the best rate for your auto insurance. Compare quotes from the top insurance companies.
Who Qualifies for Lower Premiums or Auto Insurance Suspension?
If you're a driver who meets the following criteria, you may want to look into changing your auto insurance plan.
You're experiencing financial hardship due to COVID-19
You're driving less during the COVID-19 pandemic
You qualify for special discounts
Policyholders can drop optional coverage as a way to save money regardless if they meet the above criteria. There are steps you can take to lower your bill, but your insurer has likely already deducted a percentage off of your monthly premiums.
If you can't or don't want to pay your auto insurance during this time, you may be able to suspend it, which means you would remove coverage temporarily. To do so, you'll have to meet the following criteria:
You're not going to be driving your car during the COVID-19 crisis
You own your car outright, with no car payments
You have a private storage facility to store your car while the insurance is suspended
Insurers Are Offering Car Insurance Rebates Because of the Coronavirus
With many people working remotely or unemployed, there are fewer drivers on the road, which leads to a reduction in car accidents and, therefore, less risk for insurers to cover.
"It's a double saving for the insurance companies," J. Robert Hunter, Consumer Federation of America's director of insurance, told WTVD-TV. "It would be a COVID-19 windfall for them if they didn't give back the money."
Most insurers have responded to the COVID-19 crisis by giving car insurance rebates, refunds or discounts to their customers. Many of them have provided refunds of 15% or more for March and April in 2020. USAA has provided a 20% refund for two months of auto premiums, and Farmers Insurance offered a 25% reduction for April premiums and a 15% reduction for May in 2020. Contact your insurer for information on their auto insurance rebates or similar offerings.
Some state regulators, including California's insurance commissioner Ricardo Lara, have ordered insurers to offer financial relief to drivers if shelter-in-place orders continue. While many insurers have volunteered the refunds, you may need to contact your insurer if you received notice of a rebate.
How to Lower Your Car Insurance Premium Because of the Coronavirus
Ask Your Agent About Dropping Optional Coverage
Consider dropping some of your optional coverage to lower your premium costs. Some policies include an option to pay for a rental car if yours is at the repair shop. Removing car rental coverage from your policy can save you a bit of money. However, before dropping other coverages, you'll need to make sure that you are still adequately covered in case of an accident and are meeting your state's liability coverage minimum rules.
"You might consider reducing liability coverage if you're not driving the vehicle at all, but I would suggest consumers be careful because we all know that accidents occur when we're least expecting them," says Brent Thurman of Keystone Insurance Services in Utah. "However, if you're certain you won't drive a vehicle, say you have two or more, and one has essentially been parked for two months, it can work."
What Kind of Discounts Are Available?
Check with your insurance provider to see if you qualify for any discounts. The discounts offered could be specific to any organizations you belong to or available as part of a bundled policy. For example, bundling your auto insurance with homeowners, renters or life insurance could net some savings. Additionally, if you are an active or retired service member, more discounts could be available, but you'll have to ask for them.
You may be able to ask your carrier to lower the mileage charge for your vehicle. "This one can be really effective if you happen to have one of the policies that fluctuate in premiums depending on average miles driven per month," says Thurman.
Ask to raise your deductible during the period in which you are driving less. You may have to pay out of pocket if you're involved in an accident, but Thurman says this option could lower your premiums. A higher deductible might be a good option if you have some cash set aside for emergencies.
Ask About Coronavirus-Specific Discounts
Policyholders can appeal to their insurance providers to see what coronavirus financial relief is offered. Some state regulators have mandated that insurers need to waive late fees and extend grace periods for late payments. Every state and company is different, so it's best to call your provider to see what relief they are offering. Your insurance provider's website is also an excellent place to check for the most updated information on how customers are being supported during the pandemic. You may also want to check your state's insurance commission's website to see if any mandates have been put in place.
How to Suspend Your Car Insurance
Suspending or pausing your car insurance is different than canceling it. If you've stopped driving completely during the COVID-19 pandemic, it's tempting to save money by not paying your car insurance premiums. While you may have the option to put your insurance on pause, there are several considerations.
1
Confirm that you are the title holder on your car
If you make payments on your car, the bank you make your payments to is the title, or lien holder, of your car. You won't be able to suspend your insurance outright, because lien holders require coverage on the vehicles financed through them.
David Marzili, vice president of Weber Insurance & Financial Services, LLC, says if you are making car payments, the lienholder may place a forced insurance policy for which you'll have to pay them back. Force-placed insurance is usually more expensive than insurance you get on your own.
2
Contact your state's DMV
If you suspend your insurance, your car registration renewal could be impacted depending on where you live.
"In many states, the DMV monitors insurance coverage on registered vehicles, so suspending insurance could result in fines and suspended registration," says Marzili. If you plan on driving your car again, even if you don't know when, you could run into trouble with your state's department of motor vehicles when it comes time to renew your registration if you let your insurance lapse.
Driving on public roads without auto insurance is illegal and could result in having your driver's license taken away. In some states, you might not be able to park your car on public streets, roads or highways. If you have your car parked on the street, even if you're not driving it, you could be ticketed if it's not registered, and you can't get it registered without insurance.
If you're able to pause your insurance, you'll be required to sign an "affidavit of non-use" or a "dormant vehicle affidavit" and submit it to the DMV. This means you agree not to operate your vehicle. This will prevent fines or fees for letting your insurance lapse.
3
Put your car in a safe and secure spot
You'll need a private and secure facility — like a storage unit or garage — to store your car while not in use.
P.J. Miller of Wallace & Turner Insurance is another insurance professional who doesn't recommend consumers suspend their coverage. There are various reasons why it might cost policyholders more money in the long run, he says.
"If you suspend your insurance, you won't have coverage for non-driving related losses such as theft or vandalism," says Miller. "Additionally, if you want to reinstate your coverage at any time, your future rates could increase due to the coverage lapse."
If you are in a position to suspend your auto insurance, call your auto insurer to learn if this option is offered and if it would save money in the long run. You may be better off getting rid of the vehicle if you can't afford to insure it.
Shopping for New Auto Insurance During COVID-19
It's never been easier to research auto insurance quotes and see if you can find cheaper insurance. However, just because you switch to a different insurer, you're not guaranteed a less expensive policy over the long run. Some carriers offer a bigger discount, the longer you stay with them.
If you're seeking a car insurance quote, you likely won't be able to meet with an insurance agent in person, as much of the U.S. population is under stay-at-home orders or practicing social distancing, though restrictions are being eased in some parts of the country. Luckily, most insurers already offer quotes online or over the phone, making it easy to abide by social distancing orders while insurance shopping.
When getting a quote, it's essential to provide a holistic view of your driving habits, not just how much you've driven since March. Provide the average amount of miles you drive, not the ones you've driven — or not driven — during a pandemic. This way, you'll get an accurate car insurance quote when society ultimately returns to normal.
If you can't afford paying in full, you can ask your insurance provider if they offer monthly terms. While paying in full will ultimately save you money in the long run, getting a no down payment car insurance offers the lowest upfront payment.
Compare Auto Insurance Rates
Ensure you're getting the best rate for your auto insurance. Compare quotes from the top insurance companies.
Review Your Policy Before You Decide to Change Your Coverage
There's no one-size-fits-all solution when it comes to auto insurance, especially during these uncertain times.
Consider how much driving you're going to do after the COVID-19 pandemic and whether changing or suspending your policy for just a few months will make sense.
Factor in the cost of storage and public transportation when determining if you'll save money by suspending your insurance.
There may be better ways to shave money off your monthly expenditures than suspending your car insurance. Still, your first step in determining whether you can do without car insurance is contacting your insurance provider for help and the latest information.
About Lara McCaffrey
---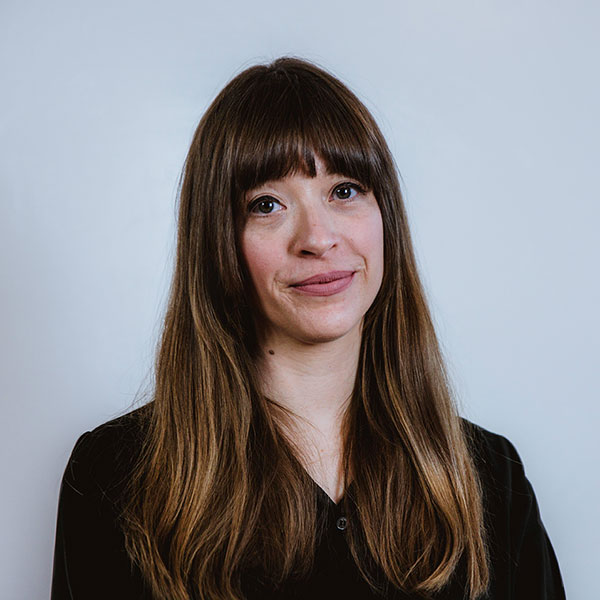 ---