How to Transfer Car Insurance & Driving Credentials to a New State
Advertising & Editorial Disclosure
Last Updated: 5/5/2023
There's likely a lot on your "to-do" list when you make an out-of-state move, including ensuring your vehicles are legal and safe to drive in your new state. Updating your license, registration and insurance is essential when moving across state lines.
Moving out of state will most likely change the cost of your car insurance premiums. While MoneyGeek found the average American driver pays an average cost of $1,424 a year in automotive insurance, that figure varies dramatically based on location, with state requirements and uninsured motorist rates helping determine policy rates.
Because of the differing state-by-state requirements, MoneyGeek created this valuable and informative guide. It breaks down the steps to take when moving and the auto needs for every state. No matter where your move takes you, you'll find all the information you need to transfer your car insurance, change your vehicle registration from one state to another and change your driver's license to a new state.


Steps to Change Auto Insurance and Registration in a New State
If you've never moved across state lines, you'll soon recognize the rules vary significantly from state to state. It's best to check your new state's department of motor vehicles website for detailed requirements to transfer your insurance, registration and driver's license properly.
To make moving more manageable, it helps to break down the process of transferring your insurance, registration and driver's license to a new state.
Step 1: Contact Your Current Insurance Provider
It's best to contact your current insurance provider as soon as possible. Don't cancel your current insurance coverage until you have purchased a new policy. A lapse in coverage is illegal in most cases and could leave you financially responsible if you are involved in an accident.
If you are happy with your current coverage, your insurance provider will likely have the resources to easily transfer your insurance to your new state quickly and easily. Reach out to your agent and ask if they offer coverage in your new state. Staying with your current insurance provider may simplify the process and allow you to maintain any loyalty discounts.
Step 2: Learn Your State's Insurance Minimums
Every state has different automotive insurance requirements. You'll want to know these requirements to understand if your insurance premiums could go up or down. Here are some of the essential insurance standards to know:
No-fault Insurance: Twelve states and Puerto Rico have no-fault insurance laws. These systems require insurance companies to compensate their policyholders for the cost of injuries, regardless of who was at fault.

With no-fault insurance, policies typically include personal injury protection (PIP). Each state sets different PIP minimums and benefits, including compensation for medical expenses, lost wages or other out-of-pocket expenses.

There are variations within the no-fault system, so it's best to review your state's requirements. If you move from a fault-based state to a no-fault state, be prepared to pay a higher premium.

Bodily Injury Liability: This covers costs from injuries or deaths related to an accident. You'll see two numbers associated with these minimums: coverage for one person and coverage for all persons injured. For example, 25/50 means there's a limit of $25,000 in coverage for an individual and $50,000 for everyone involved in an accident. These are the minimum limits set by each state. You'll likely want to cover more than $50,000 in injury accident coverage.

Property Damage Liability: This coverage reimburses others for the damage you cause in an accident. This includes damage to another vehicle or structures like a building or fence. State minimums range from $5,000 to $25,000. You will likely want to have coverage beyond these state minimums.

Uninsured Motorist Coverage: Twenty states require additional coverage for uninsured motorists. This coverage will reimburse you when an accident is caused by an uninsured motorist or in a hit-and-run accident. Options are also available for underinsured motorist coverage, which covers expenses if another driver does not have enough insurance to pay for the entire cost of an accident.
Step 3: Shop Around for Quotes
Once you know your state's minimum insurance requirements, you can get an accurate quote for a new policy. Use the minimum requirements to ensure you are comparing quotes accurately.
Several personal factors impact your car insurance premiums including the ages of all drivers on the policy and their driving records. Getting a personalized quote will help you get an approximate cost and enable you to compare companies. MoneyGeek's comparison study will help you find and compare car insurance quotes and get the best rates.
Step 4: Purchase Your New Car Insurance Policy
Once you find the insurance coverage that best fits your needs at the right rate, you're ready to purchase your new insurance. Only when you have purchased new insurance and are fully covered should you cancel your previous insurance. As part of your new coverage, you should get new proof-of-insurance cards to carry in your car and provide to your new state's DMV when you go to register it.
Step 5: Complete an Emissions Test
Half of Americans must take one more step before heading to the DMV. Currently, 25 states require a vehicle emissions inspection, which is also known as a smog check. Emission requirements tend to vary based on the model year of your vehicle. Some older, classic models are exempt from smog checks, and new cars may not require one until they are a few years old.
Your state DMV website will let you know if you need to pass an emission inspection as a prerequisite for registration. It will also let you know where to get one and how long you have between your test and applying for new vehicle registration.
Step 6: Apply for a Driver's License and Registration
The final step for most residents is to head to the closest DMV and apply for a new driver's license and new resident vehicle registration. While most states offer a grace period before transferring documentation, the length of time you have depends on the state's rules. Most, but not all states allow about 30 days to get your paperwork organized and head to your local DMV.
When you arrive, you'll likely need several personal documents. Each state is different, but here are examples of the items you'll probably need.
Driver's License
Proof of your identity is essential to getting a new license. You will need to prove your name, date of birth and Social Security number. You can provide this with your previous ID card, Social Security card and birth certificate.
Proof of residency requires items with documentation of your new address. Examples of this include a mortgage or lease agreement, utility bills and employment stubs. Some states require two forms of residency documentation.
Registration
Proof of insurance is provided by your insurance company. Many states now allow digital proof of insurance from a provider app on your phone.
An emissions inspection report will be provided to you when your car passes state testing. Bring this along with you if you live in a state that requires emission testing.
Your vehicle title and previous registration will likely be required to apply for your new one. This is necessary to ensure your vehicle is in good standing from your previous state. If you let your registration lapse, you may face fines in your previous state.
Step 7: Return Your Previous License Plates
A few states require that you return your previous license plates when you register your vehicle in a new state. As a final step, check your previous state's DMV website to see if you need to return your plates. While this might seem like an unnecessary part of the process, you may get some money back. For example, in Iowa, you can apply for a refund on the unused time on your annual registration.
Your state rules may allow you to skip steps or speed up the process. Each state has its own set of standards and regulations. It's essential to know and understand your individual state-specific information.
State Requirement Profiles
As you begin to address your auto needs in your new state, it's essential to learn and understand your particular state's requirements. Find your state's specific requirements, including insurance minimums and costs, as well as what you need for a new driver's license and registration.
Budgeting for Your Move: States With Cheapest Auto Insurance
One of the most common questions people have when moving to a new state is, "Will my car insurance go up when I move?" The honest answer is, it depends. In some states, it may go down.
If you're moving to a no-fault insurance state like Michigan, you may pay more depending on the state you're coming from. Michigan has the most expensive auto insurance in the country at an average of $4,000 a year. However, that may change. In July 2020, new lower personal injury protection limits went into effect, lowering rates for many drivers.
Other high priced states include New York, Louisiana and Florida. According to the Insurance Research Council, Florida's insurance premiums are so high due to the state's 26.7% uninsured motorist rate. When one in four drivers do not pay for car insurance, it costs the three drivers that do have insurance more money.
If you're moving to Maine, Indiana or North Dakota, you'll likely find cheaper premiums than what you were paying. Those states have the cheapest auto insurance. Maine drivers only spend an average of $607 a year on car insurance. Maine is so affordable because less than 5% of its drivers are uninsured.
While location plays a significant role in how much you'll pay for auto insurance, there are three easy hacks for saving money on your premiums.
Loyalty and Bundling: Insurance companies offer discounts if you have multiple policies with them and stay with them year after year. If you are purchasing a home, ask your auto insurance company about bundling homeowners and auto insurance for a discount.
Shop Around: You may think your current car insurance is the best price for you based on catchy commercials or previous price comparisons. However, if your life has changed, your pricing may have changed as well. Getting a personalized quote may better reflect your current situation, especially if you're a reliable driver.
Fix Your Credit: Your insurance rates can be directly related to your credit score. Higher credit scores translate to lower risk drivers for many insurance companies. To be eligible for lower rates, check your credit and fix any mistakes.
Expert Insight on Moving to a New State
Why do you need to change car insurance when moving to a new state?

Janet Ruiz:
You should buy auto insurance in the state of your primary residence. Most states require you to get a new driver's license and register your car within ten days after moving. Each state has rules and regulations regarding insurance, liability limits, etc.

Douglas Heller:
Insurance is regulated at the state level, and there are different coverage minimums. If you move to a new state that requires more coverage, you may no longer meet state requirements. You'll want to change your coverage to match your new state requirements and your new needs.
When you move, your needs may also change. For example, if you used to park in a garage, and now you'll be parking on the street, you may want to increase your coverage. Or, if you used to drive 45 miles to work, and now you live only five miles from work, you'll want to give your insurance company this information to see if it qualifies you for a lower rate.
When should someone cancel their existing policy?

Janet Ruiz:
You can contact your insurance company to let them know you are moving. Many insurers can offer you a new policy at your new location. Don't cancel your policy until you are moved and have your new coverage start date.

Douglas Heller:
You should cancel your policy on the effective date of your new policy. Every policy begins at 12:01 in the morning on a given day. On that day, you can get rid of your old policy.
If you have time remaining on your previous policy, your insurance provider will refund you the excess days you didn't use. It's also good to make sure your previous agent has your new address so they can send you a refund check.
How long can you wait to update car insurance after moving?

Janet Ruiz:
It's smart to update your insurance right away.

Douglas Heller:
Regulations vary from state-to-state, but it is usually between 30 and 90 days. Make the change as soon as possible to meet the coverage requirements in the new state. Your Department of Motor Vehicles will have specific information on the state-required timeline.
Who does not need to change their insurance when moving?

Janet Ruiz:
Active military members, temporary residents and workers, college students still living with parents except while at school and vacationers.

Douglas Heller:
It depends on if you are making a permanent address change. If you are a college student, your time at college is not permanent, so you may not need to change your insurance. You should work directly with your agent. There are 50 states and they have their own rules. Your agent can help you understand the requirements for your temporary state.
Military members may also not need to change insurance when they are temporarily relocated. USAA is an insurance provider designed specifically for military members and has programs to help continue coverage for active-duty members moving frequently.
What are the consequences of not changing insurance?

Janet Ruiz:
You may have gaps in your coverage, insufficient limits of liability, your insurance cards will not match your driver's license and registration and you'll be in noncompliance with DMV and State Department of Insurance regulations.

Douglas Heller:
It depends on if you are making a permanent address change. If you are a college student, your time at college is not permanent, so you may not need to change your insurance. You should work directly with your agent. There are 50 states, and they have their own rules. Your agent can help you understand the requirements for your temporary state.
Should someone consider changing insurance providers when moving to a new state?

Janet Ruiz:
You may want to shop and compare your auto insurance. Be sure to compare apples to apples on coverages and limits. Frequently you will get a discount for carrying homeowners or renters and auto insurance with the same carrier or a loyalty discount for staying with the same carrier.

Douglas Heller:
Yes, anyone moving to another state should shop around. You'll discover the market may look significantly different in the new state. The deal you had previously may not be the best deal when you move. The insurance market varies state by state.
It's also worth shopping around every few years, and moving is a great time to look for better rates. When looking for a new insurance provider, evaluate both your state's regulations as well as your new insurance needs.
About Danielle Kiser
---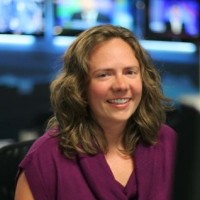 ---