What Is Car Insurance?
Auto insurance is one of many different types of insurance policies. It's essential to understand the definition of car insurance since it provides financial protection in several situations. For example, it can pay for expenses if you get involved in an accident. Depending on your policy, it can also help cover repair costs if your vehicle sustains damage, and it might even offer financial protection if someone steals your car.
An auto insurance policy includes several types of coverage. Liability insurance is the most common. However, you can also add comprehensive and collision coverage to your plan, which adds protection for your vehicle. You can also set your policy up to cover medical payments and incidents involving uninsured motorists.
Most states require some form of car insurance policy. However, each state has a different minimum requirement for auto insurance (these refer to coverages and their respective limits). Purchasing an auto insurance policy requires you to pay a premium. Although it adds an expense to your household budget, it is more cost-effective than spending out-of-pocket for injuries or vehicle damages.
Loading...
What Does Car Insurance Cover?
Car insurance provides financial protection if the insured is at fault in an accident. Purchasing more coverage than a liability-only plan provides can also cover the insured and their vehicle.
Auto insurance is usually sold as a package, which includes liability-only protection as basic coverage. Add–ons can expand benefits to include medical payments, damages to the insured driver's vehicle and even gap insurance to pay off the loan if it's totaled.
Most drivers need more than basic liability-only coverage to protect their income and assets in the event of a large auto claim. According to the Insurance Information Institute, 78% of insured drivers purchase comprehensive coverage in addition to liability coverage, and 74% also purchase collision coverage.
The more financial risk you have, the better auto insurance policy you should have to protect yourself and your family. Understanding how auto insurance works can help you find the best car insurance quotes.
INSURED DRIVERS WITH COMPREHENSIVE AND COLLISION COVERAGE
Statistics reveal, for drivers who are already insured, 78% also purchase comprehensive coverage with their liability coverage, and 74% also purchase collision coverage.
Coverage Type

Definition and Examples

Minimum Liability Coverage

Each state has its own minimum amount of liability coverage you're required to carry to legally
drive a vehicle. If you're involved in an accident and deemed responsible (at fault), then your
car insurance will pay up to a specified amount for third-party property damage and injuries.
Liability coverage will pay for:

Bodily injury to the other driver and their passenger(s)
Damage to their car(s)
Damage to property (mailbox, house, guardrail, utility pole, etc.)
Lawsuit fees and costs incurred if you are sued because of the accident

Comprehensive insurance, an optional coverage, will pay for damages due to non-collision
incidents, including:


Car theft
Vandalism, including damage caused by fire or explosions
Windshield and glass damage
Accidents involving animals
Falling objects (rocks, tree limbs, etc.)
Weather damage (hail, flood, earthquake, lightning, wind, etc.)

You can use this optional coverage when involved in an accident with another vehicle,
regardless of fault. Protection added with collision coverage includes:


Auto damage from a collision with another vehicle
Damage to your car from an object on wheels (golf cart, shopping cart, trailer, etc.)
Overturned vehicles
Damage from a pothole or debris in the road

Uninsured and Underinsured
Motorist Coverage

This coverage protects you if you are injured or your vehicle is damaged by a driver with little
or no liability coverage. Uninsured and underinsured motorist coverage can pay for lost wages,

pain, suffering and medical payments. Here are some instances where uninsured or
underinsured motorist coverage would kick in:

Another driver totals your $50,000 vehicle but only has $25,000 in coverage (underinsured).
Another driver injures you, causing $20,000 in lost wages and medical bills, but only has
$15,000 in bodily injury coverage (underinsured).

Another driver causes an accident that damages your car, but they don't have insurance
(uninsured).

A hit-and-run accident.

Not all states and companies offer this coverage. Gap insurance, also called loan/lease payoff,
will pay for the "gap" created when a vehicle is totaled, and the book value is less than the
remaining auto loan. For example:

You owe $10,000 on your car, but when it's totaled, the insurance company only offers
$6,000. Gap insurance will pay the remaining $4,000.
You lease a vehicle and still have $25,000 to pay before the car is returned. The vehicle is
totaled in an accident with a book value of $17,000. Gap insurance will pay the remaining
$8,000 to fulfill the lease agreement.

Medical Payments Insurance

This coverage will pay for your injuries and any passenger injuries up to the policy limit if you
are involved in an accident. If injuries are involved, medical payments coverage pays for:

Medical bills for injuries to you or your passengers when you are the driver in an accident,
no matter who is at fault.
Injuries causing medical bills to you as a passenger in an auto accident, regardless of fault.
Medical bills due to an injury when you are walking or riding a bike and are hit by a vehicle.

Personal Injury Protection

This coverage is not offered in all states and is broader than medical payments coverage.
Personal injury protection, also called PIP or no-fault medical, includes:

Costs for injuries sustained in a car accident, regardless of fault (including
hospitalizations, copays, etc.)
Lost wages due to injury
Rehabilitation costs (surgery, physical therapy, etc.)
Funeral costs (if you or your passenger were to die as a result of the accident)

This provides coverage if the vehicle breaks down or is temporarily inoperable due to other
covered causes. It includes these services:

Key lockout
Battery jumpstart
Fuel delivery (plus the cost of fuel)
Towing to the nearest service facility
Winching your vehicle when it's stuck in mud, snow, sand or water
Changing a tire
Compare Auto Insurance Rates
Ensure you are getting the best rate for your car insurance. Compare quotes from the top insurance companies.
What's Included in Your Auto Policy?
A car insurance policy is more than just coverages. There are terms to be aware of, as well as key components that make up the typical auto insurance policy.
Knowing what's included in your policy can help you make the best choice when shopping for car insurance. You'll also be able to more easily compare quotes to determine what coverages are best for you and your family.
Declarations Page
Also called a dec page, this is the main page of your car insurance policy that states what's included or excluded in your policy, including:
A Premium is the amount you have to pay for the coverage on your auto policy. Some companies offer annual car insurance policies, while others offer six-month policies that can be paid in full, quarterly or monthly.

Discounts lower the overall cost of your car insurance premium. Discounts can include affinity rewards for members of professional organizations, student discounts, insuring multiple cars, bundling home and auto policies and remaining accident-free, among others.

There are different limits for coverages like liability, comprehensive, collision, medical payments and uninsured motorists. The higher your limits, the more your premium will cost, but the more protection you have if you are in an accident.

Deductibles are the amount you have to pay out of your own pocket before your car insurance policy pays out. Not all coverage options have deductibles. The higher the deductible, the lower the premium, but the more you have to pay if you make a claim.
Insuring Agreement
This is the broad document that shows the auto insurance policy is a legally binding contract between you and the insurance company. It includes a breakdown of what's covered and what's not, as well as explaining your responsibilities and those of the insurer based on what's included in the policy.
This part of the insuring agreement shows what's not covered in your policy, which could include excluded drivers. Another example is the maintenance exclusion, stating that the insurance company likely will not pay for damage caused by normal wear and tear or for vehicle maintenance.

Your auto policy should also include conditions you need to meet before the insurance company honors its responsibility. This includes outlining provisions for them to approve a claim for payment. You can find step-by-step instructions in the next section on how to make a car insurance claim.
How Do Car Insurance Payments Work?
Most car insurance companies offer a six-month policy, though some offer an annual auto policy. If you pay the auto insurance premium in full, you will save the most money. Companies usually add on installment fees if you choose to pay the premium monthly, costing you more money in the long run. But do take note that the no down payment car insurance will allow you to get insured with the lowest upfront payment.
Here is a breakdown to show you how you can save more money on an annual car insurance policy by paying it in full.
Annual premium: $1,000
Installment fees: $5
Paying the premium in full: $1,000
Paying the premium semi-annually: $1,005
Paying the premium monthly: $1,060 (12 x $5 = $60)
How Much Does Car Insurance Cover?
The amount that your car insurance policy will cover when you're involved in an accident is dependent on your policy limits. The higher your policy limits, the greater your upfront costs, but your insurer provides more coverage. Having a higher deductible will lower your premium, but you will have to pay more out-of-pocket if you file a claim.
It's always a good idea to review your auto insurance policy coverages, limits and deductibles at each renewal. This way, you can make any adjustments if your personal situation changes.
To understand how much car insurance covers, review the scenario below when a vehicle gets $6,000 in damage.
Deductible: $500
Damage to Your Car: $6,000
Insurance Claim Payment: $5,500
You pay $500 out of pocket to repair the damage, while the car insurance company contributes the remaining $5,500.
How to Use Your Coverage and Make a Claim
Being involved in an accident, no matter how minor, can be stressful. In these situations, it can be difficult to remember how to use your car insurance properly and what steps are involved in making a claim.
Each scenario is different and may not follow these exact steps, however, this step-by-step process can help with most claims scenarios:
1
Assess
Assess yourself and any passengers for injuries.
2
Move the car
Move the car from the roadway if possible. If the car is not driveable, get out of the vehicle and move to the shoulder or away from traffic.
3
Call the police
Call the police, especially if there are injuries or the other vehicle left the scene. They can assist with getting an ambulance and tow truck if needed. They will also take down all the details of the scene, including date, time and location of where it occurred, and information on all passengers and vehicles.
4
Take photos for documentation
If you're able to, take pictures at the scene. Include at least one photo of all vehicles involved, as well as any other property damage and the location where the accident occurred.
5
Call your insurance
Call your insurance company's claims department. Most car insurance companies offer online and phone claims 24/7. You'll be assigned a claim number and adjuster, who will walk you through how to submit any needed documentation, including photos from the scene or medical bills.
6
Keep in contact contact with the claims adjuster
Keep in contact with the claims adjuster, and be sure to keep notes as you progress through the claim. Note the person you speak to, the date and time of the interaction and what was said by everyone on the call. Keep emails and any documents you receive from the other person, their insurance company, the doctor's office, hospital and anyone else involved.
Learn How Car Insurance Works in Your State
Every state has its own set of rules and regulations when it comes to car insurance. Almost every state, with the exception of New Hampshire, requires you to have a minimum amount of coverage for liability, and most require uninsured and underinsured motorist coverage as well. Optional coverages like full coverage car insurance may be required if you have a loan or lease on the covered vehicle.
To learn how car insurance works in your state and what's required or optional, check out the search tool below.
How Your Coverage Works in Different Scenarios
Each scenario involving your auto insurance will cause different coverages to come into play. To illustrate this, we've come up with five common car insurance claim scenarios to show how the three most common car insurance coverages would work.
If You Are Responsible for an Accident
MONEYGEEK EXPERT TIP
Best coverages for this scenario: liability, collision, medical payments/PIP or roadside assistance
Though no one wants to be at fault in an auto accident, having the right insurance coverage in place will make the situation easier. If there are injuries in your car or theirs, call the police to the location and an ambulance if needed. Exchange information with the other driver, including your car insurance policy number so you can file a claim once you're home.
Liability: Liability coverage will pay up to the policy limits for damage to the other person's car, as well as for bodily injuries to them and their passengers.
Comprehensive: Not applicable.
Collision: Collision coverage will pay for your car damages or the book value of the vehicle if it's totaled, whichever is greater, less your deductible (usually between $250 and $1,000).
If Your Car Is Hit by Another Driver
MONEYGEEK EXPERT TIP
Best coverages for this scenario: collision, medical payments/PIP or uninsured/underinsured motorist
If your car is hit by another driver, most likely they will be deemed at fault in the accident. If they have auto insurance, their liability coverage will pay for your injuries and car damage. You could also collect for medical payments under your own policy. Uninsured/underinsured motorists coverage would be used if the other person was not insured or did not have policy limits high enough to pay for your damages and/or injuries.
Liability: Not applicable.
Comprehensive: Not applicable.
Collision: In some instances, you may use your collision coverage to get your car fixed if there were delays with the other person's auto insurance. If you use this coverage, the deductible may still apply.
If Your Car Is Damaged by a Storm or Other Natural Cause
MONEYGEEK EXPERT TIP
Best coverage for this scenario: comprehensive
Damage caused by a storm is covered under comprehensive coverage. Hopefully, you were not in the car when it happened but if you were, you could also use the medical payments or PIP coverage.
Liability: Not applicable.
Comprehensive: Comprehensive coverage would pay to fix the car or total it for the book value, less the deductible on the policy (between $0 and $1,000).
Collision: Not applicable.
If You Are Hit by an Uninsured Motorist
MONEYGEEK EXPERT TIP
Best coverages for this scenario: uninsured motorist, medical payments/PIP or roadside assistance
Including uninsured and underinsured motorist coverage on your auto policy is a great idea for scenarios like this. When someone hits your car and doesn't have insurance, you should call the police to file a report. Get as much information from the other driver as possible, including driver's license number, name and address. Deductibles vary on this coverage and are usually mandated by the state, where required.
Liability: Not applicable.
Comprehensive: Not applicable.
Collision: This coverage does not apply unless you lack uninsured motorist coverage. If you don't have uninsured motorist coverage, but you do have collision coverage, your insurance company may fix the vehicle (less your deductible) and then sue the other person for the costs incurred.
If You Are Severely Injured in an Accident
MONEYGEEK EXPERT TIP
Best coverages for this scenario: medical payments/PIP, liability, collision or uninsured/underinsured motorist
Being severely injured in an accident is one of the worst-case scenarios, but it is an unfortunate reality for many people. Data from the CDC shows medical costs and productivity loss due to auto accidents cost more than $75 billion per year. Some costs can be paid with medical payments/PIP coverage. Uninsured and underinsured motorist coverage might also come into play if someone else was at fault.
Liability: This coverage does not apply unless you're deemed at fault and cause injuries or property damage to another person.
Comprehensive: Not applicable.
Collision: This coverage may apply if you were at fault and your car needs to be fixed or totaled.
Compare Auto Insurance Rates
Ensure you are getting the best rate for your car insurance. Compare quotes from the top insurance companies.
Frequently Asked Questions
Read More on Auto Insurance
Auto Insurance
Auto Insurance
About Mandy Sleight, Licensed Insurance Agent
---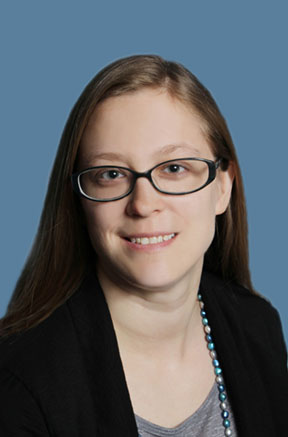 ---