Car Repairs: Should I go to a dealer or a mechanic?
Advertising & Editorial Disclosure
Last Updated: 5/2/2023
If your vehicle is at the point where it needs some serious first aid, you may be wondering — is it better to go to a dealer or an independent mechanic? And if you have an auto insurance claim that requires car repairs, you may also be asking — does your car insurance cover one but not the other?
These are straightforward questions with no straightforward answers.
Ultimately, it's your choice whether you take your car to a dealership or an independent mechanic, even when your insurance company is involved. Thanks to the "right to repair" law, which was established in 2005, it's your call where you take your car for repairs. However, your insurer will have a say regarding the type of car parts that your mechanic uses to bring your vehicle back to life. But we'll discuss this in detail further on.
Now that we know that it's up to you where you take your vehicle for repairs, we can return to our initial question: is it better to take your car to the dealer or an independent mechanic?
You can make a great argument for either case. If you initially bought a car from a dealership, you might consider them the experts on your car's make and model. On the other hand, your local mechanic likely has years of auto service experience and is less likely to overcharge you for repairs since they aren't operating on commission.
To help you figure out who to turn to in the event your car needs repairs, we identified the pros and cons of going to a dealership versus a mechanic, and will explain how your auto insurer may factor into your decision.
Reasons for Going to a Dealership
You may feel loyal to the dealership that sold you the car, which may compel you to use them for your car repair needs. Its mechanics essentially work on your vehicle's make and model every day, so it may seem like an obvious choice. There are other sound arguments for taking your car to a dealership whenever you have car repairs, including possible warranties, original equipment manufacturer (OEM) parts and specialized diagnostic equipment.
Generally, if you have a new car with 50,000 miles or less, the repair is likely covered under a factory warranty. In this situation, it makes sense to have your car repaired at the dealership. That said, independent mechanics are known for honoring factory warranties, so you shouldn't assume that you must go to the dealership.

Dealerships are known for using OEM parts for car repairs. Mechanics may also use car parts that were produced by the original manufacturer, but they're less likely to do so. While this doesn't mean their repair is inferior in quality, the part does not originate from the vehicle's manufacturer.

If you ask a dealership, however, they'll argue that OEMs are better. Some insurance companies will also die on this hill, while others encourage mechanics to use aftermarket parts due to their equal quality and lower cost. Because of this distinction, it's important to read the fine print of your insurance policy when you file a claim with your provider. Some insurers won't pay for OEM parts, preferring third party after-market car parts that cost less. If this is your insurer's preference, you would have to pay the difference in cost for OEM replacement parts.

In addition to working on cars with your make and model every day, mechanics at dealerships may also receive factory training on the brand's vehicles. This ongoing training allows them to know all the specifics of your car, including any new features or upgrades.

Access to Advanced Diagnostics Equipment

With the latest advancements in driving technology, cars are becoming more like mobile computers, which is why even the best independent mechanics may have trouble diagnosing problems; they went into the car business, not the computer business. Dealerships, which have diagnostic equipment provided by the manufacturer, don't have this problem.
Reasons for Going to a Mechanic
While some people swear by dealerships, there are plenty of good reasons to stick with an independent mechanic.
The most popular argument for going to an independent mechanic is the lower cost — dealerships have a reputation for being far more expensive than independent mechanics. How expensive is hard to say, but according to our research, the average labor rate per hour for a mechanic is somewhere between $75 and $130, with dealerships generally at the higher end of that range.

It's important to recognize that all mechanics charge different rates and may suggest conflicting repairs. One mechanic may think that your transmission needs a complete overhaul, while another may think that your engine is fine. That's why it's never a bad idea to get a second opinion.

While an independent mechanic may not have as much in-depth experience working with your particular make and model, they likely have a wider breadth of knowledge since they work with a variety of different cars. This is especially true for older vehicles; mechanics at dealerships typically only work with newer models, so they may be unfamiliar with your vehicle.

Possibly Receive Better Car Repair Advice

Generally, service advisors at a dealership are paid by commission. This doesn't mean that a service advisors' recommendations are dishonest, but some critics suggest that they have a built-in economic incentive to encourage motorists to get car repairs done now when they could be put off later or indefinitely.
So Where Should You Go — a Dealership or a Mechanic?
Again, there's no right answer. It's impossible to say for sure because every garage is different and every driver has a personal preference. Some drivers love the peace of mind of going to a dealership, knowing that the mechanic knows the ins and outs of their car, while others have the same reverence for their local mechanic.
If you're taking your car in for repairs that are related to an insurance claim, and you don't have strong opinions either way about dealerships and independent garages, it's probably best to ask your insurer for guidance. The claims department usually has experience working with the local mechanics in your area and likely knows who the best ones are, and if not, your insurer may steer you to a dealership.
Chad Brinkle offered some good advice. Brinkle owns the website HighCountryOffRoad.com, which is an off-road parts and accessories manufacturer. Based out of Lexington, North Carolina, Brinkle rents an office out of Perrymans Alignment & Auto Repair, and so he certainly has an affinity for mechanics.
Still, his advice is worth considering, especially since he feels that sometimes, the dealership is the best way to go.
EXPERT TIP
"The best combination that I have found that saves money is to take my vehicle to the dealer for some routine jobs, mainly oil changes. And some dealers have really great prices on new tires as well," Brinkle says.
But if you have car repairs other than routine maintenance that need to be done, Brinkle suggests comparison shopping with a mechanic first.
"Find out if the shop offers a warranty on their work, many local shops do, so there is no reason to go to a shop that does not stand behind their work," he says.
Brinkle says that most car repair quotes are based on what is called "book time," the already determined number of hours a car repairs job will take to finish based on information from labor manuals and software services published by the auto service industry. So it really does come down to what the labor costs are going to be, and, of course, your gut feeling about the dealership or the mechanic you're working with.
Dealer incentives or other perks may also factor into your decision. Does your dealership give you a loaner car to drive while your car is in the shop? While your local mechanic can't provide this service, maybe they offer a pick-up or drop-off service to and from your home?
And maybe you've come to personally know your mechanic or the service manager at your dealership, and you like the idea that your car repairs are helping put food on their table.
If that's the case, then you should probably stick with what's working for you. It's always great to get the best deal you can on car repairs, but good customer service and connection counts for something, too. It's easy to assign a cost value for a transmission or spark plug replacement, but trust and accountability are priceless.
About Geoff Williams
---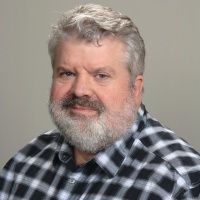 ---