A cash back credit card is a type of credit card that offers cardholders a percentage of the amount they spend on the card back in the form of cash rewards. This percentage can vary based on the card issuer's terms and the type of purchase made (e.g., gas, groceries, or dining). Whether or not they're worth it depends on individual spending habits, the card's annual fee, and how frequently you use the card.
That is why choosing the correct cash back credit card that fits your needs is important. Selecting the correct credit card ensures that you get the most out of the credit card and utilize the rewards the card has to offer.
KEY TAKEAWAYS
Different cash back cards cater to varied spending habits. Always review fees, interest rates, and card structures (like flat-rate or rotating categories) to ensure the best fit.
The way you redeem rewards can influence their value. Consider options like statement credits or gift cards, and be mindful of thresholds or expiration dates.
Consider factors like card aesthetics, ethical concerns, or added card protections. Sometimes, terms may even be negotiable with the issuer.
Know Your Credit Score
Knowing your credit score is crucial when considering cash back credit cards, as it allows you to focus on options that match your current eligibility. Being informed about your credit score and the elements influencing it can aid immediate decisions and long-term financial planning. If possible, seek pre-qualification for a credit card. While this doesn't guarantee final approval, it can minimize the potential negative effect on your credit score that comes from applying for cards beyond your qualification range.
Evaluate Your Spending Habits
Evaluating your spending habits is vital to choosing the best cash back credit card for you. Begin by examining your bank and credit card statements for at least 3-6 months, categorizing your expenses such as groceries, dining and gas. Determine which categories you spend the most in, as these are essential when identifying a card offering higher cash back for those areas. Be mindful of seasonal variations in your spending; if there's a shift (like more travel expenses during summer), consider cards with rotating reward categories.
When selecting a card, understand their offerings and terms. Many cards might charge an annual fee but could offer higher rewards or additional benefits. Calculate if your annual spending in key categories will more than offset such fees. Familiarize yourself with how you can redeem your rewards, ensuring the method aligns with your preferences. Some cards also offer introductory bonuses based on early spending, so it's worth considering these when they match your typical expenses. However, always be cautious and avoid spending more to earn rewards; the objective is to capitalize on your usual spending habits.
Know the Type of Cash Back
Choosing between these depends on individual preferences, spending habits and how actively one wishes to manage their rewards strategy.
Flat-Rate Cash-Back Credit Cards

These cards offer a consistent, flat percentage of cash back on all purchases, regardless of the category. For instance, if a card offers 1.5% flat-rate cash back, you'll earn 1.5% back on every purchase, whether for groceries, gas, entertainment, etc. They're straightforward and require no effort in terms of tracking spending categories.

Tiered-Rate Cash-Back Credit Cards

With these cards, different spending categories have different cash-back rates. For example, you might earn 3% back on dining, 2% on gas, and 1% on all other purchases. The card issuer predefines the tiers and remains consistent throughout the year. They're beneficial if your spending aligns heavily with the higher-reward categories.

Rotating Category Cash-Back Credit Cards

These cards offer higher cash-back percentages on specific categories that change, usually quarterly. Cardholders might earn 5% on groceries in one quarter and then 5% on gas the next quarter. However, there's often a cap on how much you can earn in these rotating categories. Cardholders typically need to activate or enroll each quarter to earn the higher rate. While they can offer substantial rewards, they require more attention and management to maximize benefits.
Consider Fees and Interest
When choosing a cash back credit card, fees and interest rates play a pivotal role in determining the actual value you receive from the card. Here are the key items to consider:
1
Annual Fee
Some cash back cards charge an annual fee ranging from modest to substantial amounts. While cards with fees might offer higher rewards or additional benefits, it's crucial to calculate whether your potential cash back will offset this cost.
2
APR
(Annual Percentage Rate): This is the interest rate you'll be charged if you don't pay off your balance in full each month. High APRs can quickly negate any rewards you earn, especially if you carry a significant balance.
3
Foreign Transaction Fees
If you travel or make purchases internationally, this fee can add up. Some cards charge a fee (often around 3%) for transactions made outside your home country.
4
Balance Transfer Fees
If you're considering moving a balance from one card to another, be aware of any associated fees.
5
Cash Advance Fees
These fees are charged when you use your credit card to withdraw cash, and they can be hefty. The interest rate on cash advances is often higher than regular purchases.
Know How Rewards and Cash Back Are Redeemed
You can redeem cash back and rewards from credit cards in several ways, depending on the card issuer's programs. Here's a general overview of common redemption methods:
Statement Credits: One of the most common ways to redeem cash back. The amount you choose to redeem is subtracted from your credit card balance. For instance, if you have a balance of $100 and redeem $20 in cash back, your new balance will be $80.
Direct Deposit: Some card issuers allow you to transfer your cash back directly into a linked bank account.
Check: Some issuers may give you the option to receive your cash back as a mailed check.
Gift Cards: Many card issuers offer the option to redeem your rewards for gift cards from various retailers, restaurants, or online stores. Sometimes, you might get a bonus value, for instance, redeeming $20 in cash back for a $25 gift card.
Shopping Partners: Certain cards allow cardholders to use their cash back directly on partner platforms. A typical example is using rewards to shop on Amazon.
Travel Bookings: While this is more common for cards that focus on travel rewards, some cash back cards might allow converting cash back into points for travel bookings like flights, hotels, or rental cars.
Merchandise: Some rewards programs let you redeem your cash back for specific products available in an online catalog provided by the card issuer.
Charitable Donations: A few card programs allow you to donate your rewards to a selection of charities.
Experiences: Some premium cards might offer unique experiences, like concert tickets or exclusive events, in exchange for rewards.
The value of your cash back or rewards might differ based on how you choose to redeem them. For instance, using rewards for gift cards might offer a better value than a direct statement credit. Additionally, some cards may have minimum redemption amounts, meaning you'll need to reach a specific reward balance before you can use them. Always ensure you're familiar with any potential expiration dates on your rewards to avoid losing out; refer to your card's terms and conditions to understand your redemption options fully.
Be sure to know how to fully maximize your rewards regardless of your chosen redemption methods.
Are Cash Back Credit Cards Worth It?
Whether a credit card with an annual fee is worth it depends on your financial situation, spending habits, and the specific benefits the card offers. Cash back credit cards with annual fees often provide more generous rewards and additional perks compared to no-annual-fee cards, but you need to consider whether these benefits outweigh the cost of the fee.
Here's a simple formula to represent this calculation:
Net Cash Back = Total Expected Cash Back - Annual Fee + Sign-Up Bonus (if applicable)
Once you have your net cash back value, you can compare it to the annual fee. If the net cash back is greater than the annual fee, the card may be worth it for you. If the annual fee is greater than the net cash back, you might want to consider other credit card options without annual fees or with more favorable terms.
Next Steps
Regarding cash back and redemption, some people prioritize the flexibility of direct deposit, while others might find more value in statement credits or gift cards. Always ensure you're maximizing the value of your rewards, and regularly check if your card issuer introduces new redemption methods or partnerships.
You may choose to get a cash back credit cards that rewards you for every dollar spent. While most cash back credit card users use points earned as statement credit, you also have the option to use it to pay for airline tickets, hotel night stays, gas or dining, depending on the card you choose. Be sure to read the terms and conditions so no amount of points are wasted.
Frequently Asked Questions
About Grace Pilling
---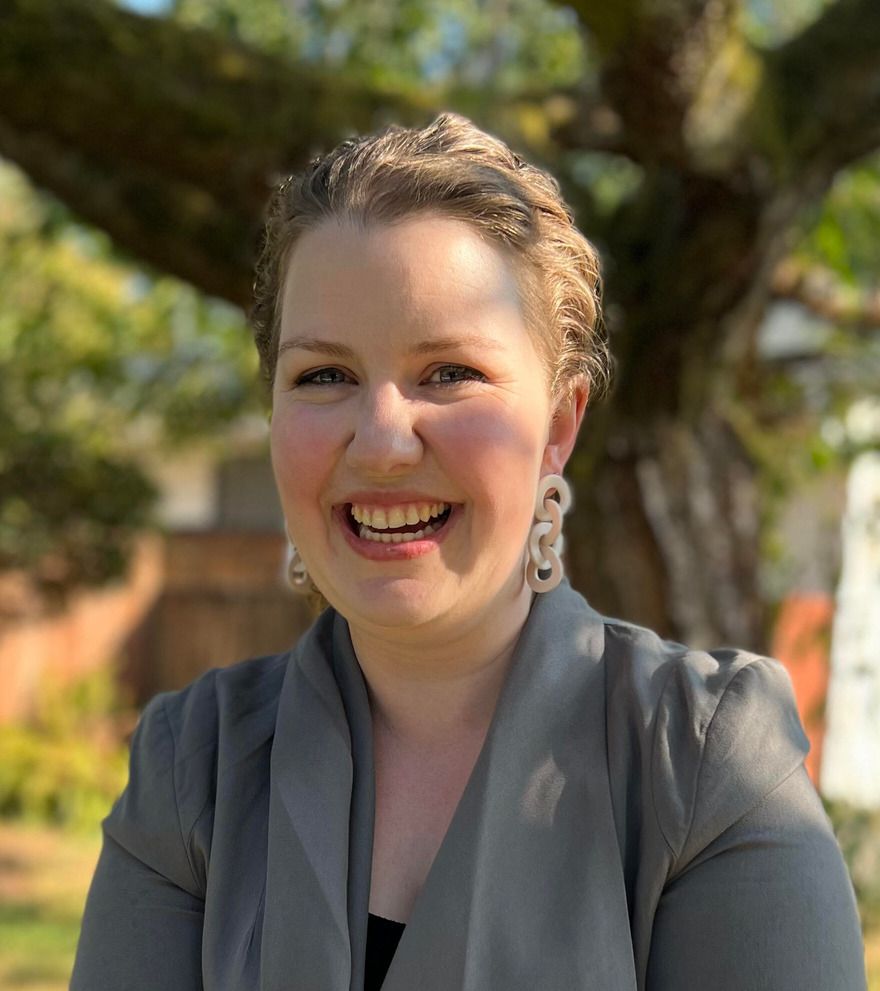 ---