The best business credit cards for dining offer high rewards for all restaurant expenses. Additionally, they feature welcome bonuses, bonus categories for business spending and perks like priority reservations for unique dining experiences.
So, if dining out is a regular item on your expense sheet, why not make the most of it? With a dining business credit card, every meal can come with added benefits.
However, not all cards are created equal. When choosing the best credit card for eating out, you also need to factor in annual fees, foreign transaction fees and the card's APR. It's all about striking the right balance between your business needs and dining habits.
Why You Can Trust Our List
American Express Blue Business Cash™ Card

Straightforward cash back for businesses with no annual fee

---

1–2% Cash Back*

Rewards Rate

18.49% – 26.49% Variable

APR

$0

Annual Fee

Good–Excellent

Recommended Credit

---

American Express® Business Gold Card

A dynamic rewards card for high-spending business owners

---

1–4 Points per $1

Rewards Rate

19.49% – 27.49% Variable

APR

$295

Annual Fee

Good–Excellent

Recommended Credit

---

Delta SkyMiles® Gold Business American Express Card

Great rewards for Delta loyalists

---

1–2 Miles per $1

Rewards Rate

20.99% – 29.99% Variable

APR

$99

Annual Fee

Good–Excellent

Recommended Credit

---

Marriott Bonvoy Business® American Express® Card

Great for hotel rewards and perks for business spending

---

2–6 Points per $1*

Rewards Rate

20.99% – 29.99% Variable

APR

$125

Annual Fee

Good–Excellent

Recommended Credit

---

The Blue Business® Plus Credit Card from American Express

Great no-annual-fee card for earning rewards on business spending

---

up to 2X Membership Rewards® points

Rewards Rate

18.49% – 26.49% Variable

APR

$0

Annual Fee

Good–Excellent

Recommended Credit

---

The Business Platinum Card® from American Express

Top-tier business card with premium travel benefits

---

1–5 Points per $1*

Rewards Rate

19.49% – 27.49% Variable

APR

$695

Annual Fee

Good–Excellent

Recommended Credit

---

The Hilton Honors American Express Business Card

Great for earning Hilton Honors points

---

3–12 Points per $1*

Rewards Rate

20.99% – 29.99% Variable

APR

$95

Annual Fee

Good–Excellent

Recommended Credit

---

Capital One Spark Miles for Business

Best flat-rate rewards card for frequent travelers

---

2 Miles per $1

Rewards Rate

26.24% Variable

APR

$95 ($0 first year)

Annual Fee

Good–Excellent

Recommended Credit

---

Ink Business Cash® Credit Card

Best for earning rewards on office supplies

---

1–5% Cash Back*

Rewards Rate

18.49% – 24.49% Variable

APR

$0

Annual Fee

Good–Excellent

Recommended Credit

---
What Are Business Credit Cards for Dining?
Business credit cards for dining are specialized financial tools designed for companies that frequently incur dining expenses. Unlike regular business credit cards, these are tailored to offer rewards and incentives specifically for dining out.
These cards can be a game-changer for business owners that often hold meetings at restaurants, cater events or simply treat their team to lunches. They allow you to earn points, cash back or other perks every time you spend on meals.
Moreover, beyond the dining perks, they often come with other benefits that align with typical business needs. These can range from travel rewards to purchase protection. When chosen wisely, such a card can elevate your business's financial strategy while making dining out more rewarding.
MONEYGEEK EXPERT TIP
It pays to know the value of the rewards you're earning on your spending. While one card may have a higher bonus multiplier, if its points are worth significantly less, you may be earning less in rewards than if you picked a different card. — Lee Huffman, credit card expert at BaldThoughts.com.
Pros and Cons of a Business Credit Card for Dining
A business credit card for dining can be a valuable asset. Still, it's essential to weigh the benefits against the potential drawbacks.
Pros
Maximized dining rewards: Every meal becomes an opportunity to earn. With these cards, your business can accumulate points or cash back faster, especially if a significant portion of your expenses is dedicated to dining.
Exclusive dining experiences: Some cards offer access to exclusive dining events, reservations at top-notch restaurants or culinary experiences. These perks can be ideal for impressing clients or treating your team.
Business-friendly features: Aside from dining-related rewards, these cards often pack other business-centric benefits. These might include travel rewards, extended warranty coverage or tools to track and categorize expenses.
Potential for higher credit limits: Business credit cards often come with higher credit limits compared to personal cards. This flexibility can assist in managing larger dining expenses without affecting your card's credit utilization rate.
Cons
Annual fees: Some of the best business credit cards for dining may come with hefty annual fees. You need to ensure that the rewards and benefits you can earn outweigh these costs.
Higher interest rates: Business credit cards sometimes carry higher APRs. If you tend to carry a balance, it can accrue interest quickly, negating some of the rewards you've earned.
Potential for overspending: With great rewards can come the temptation to spend more. It's vital to track your expenses diligently and ensure that dining out doesn't lead to unnecessary financial strain on your business.
Are Business Credit Cards for Dining Worth It?
Determining the value of a dining business credit card is vital before integrating it into your business's financial strategy. Here are some key considerations to evaluate:
Frequency of dining expenses: A specialized credit card can be beneficial if a significant portion of your business expenses goes towards dining. The more you dine out, the more you'll benefit from the tailored rewards and perks.
Comparison with general business cards: Sometimes, a general business credit card might offer competitive rewards for dining. It's essential to compare the specific benefits against those of more versatile cards to see which provides more value.
Cost-benefit analysis: Factor in the card's costs, such as annual fees or interest rates, against the rewards and benefits. A card is truly worth it when the advantages clearly outweigh the costs.
Ease of reward redemption: A card's value also depends on how easy it is to redeem the rewards. If there are too many restrictions or the redemption process is cumbersome, it might diminish the card's overall appeal and worth.
Maximizing the Value of a Dining Business Credit Card
Making the most of a dining business credit card requires more than just regular use. Here are some strategic approaches to ensure you're maximizing the benefits and value of your card:
Leverage Signup Bonuses
Many credit cards come with enticing signup bonuses, which are a great way to kickstart your rewards collection. These bonuses might require a certain spending threshold within the first few months. Plan your larger dining events or business gatherings during this period to make the most of these initial offers.
Stay Updated on Promotions
Credit card companies often run limited-time promotions or partner with specific restaurants to offer additional discounts or rewards. Regularly check your card's promotional offers or sign up for updates. You can substantially boost your rewards by aligning your dining plans with these promotions.
Understand the Redemption Process
Earning rewards is just one part of the equation; redeeming them efficiently is equally important. Familiarize yourself with the redemption process of your dining business credit card, looking out for any restrictions or blackout dates. Sometimes, you might get added value by redeeming points for specific dining experiences or partner offers.
How To Compare Business Credit Cards for Dining
Choosing the right business credit card can significantly affect your reward earnings and overall dining experience. When comparing your options, here are the essential criteria to consider:
The rewards rate dictates how much value you get back from your spending. Some cards might offer a flat rate for all dining purchases, while others may have tiered or bonus categories. Compare the rates to identify which card will offer the best returns based on your typical dining expenses.

A card's annual fee can significantly impact its overall value. While some dining business credit cards have no annual fees, others might have substantial charges. It's crucial to calculate whether the rewards and benefits you'll gain from the card outweigh the cost of the fee.

Beyond dining rewards, what other perks does the card offer? Some cards might include exclusive dining events, priority reservations or travel-related benefits. These additional perks can add considerable value to your card, especially if they align with your business needs.

Foreign transaction fees can quickly add up if you or your team often dine out while traveling internationally. Look for cards that waive these fees to ensure you're not losing out on potential savings during overseas business trips.

Flexibility in Redemption

While earning rewards is essential, the ease of redeeming those rewards can affect your card's overall value. Check for any restrictions, blackout dates or cumbersome processes. A card that offers flexible and straightforward redemption options is always more appealing.
Next Steps
Choosing a dining business credit card isn't just about maximizing rewards; it's about finding the right financial tool that aligns with your business's dining habits and overall strategy.
Weigh the pros and cons, consider the benefits and understand the costs so you'll be better positioned to make a choice that brings value to your company. Remember, it's not just about eating out; it's about dining smarter.
FAQs About the Best Business Cards for Dining
Still unsure which card to choose? We've answered some frequently asked questions to help you find the best business cards for dining that fit your needs and budgets.
Read more
Find Your Best
Explore Topics
About Grace Pilling
---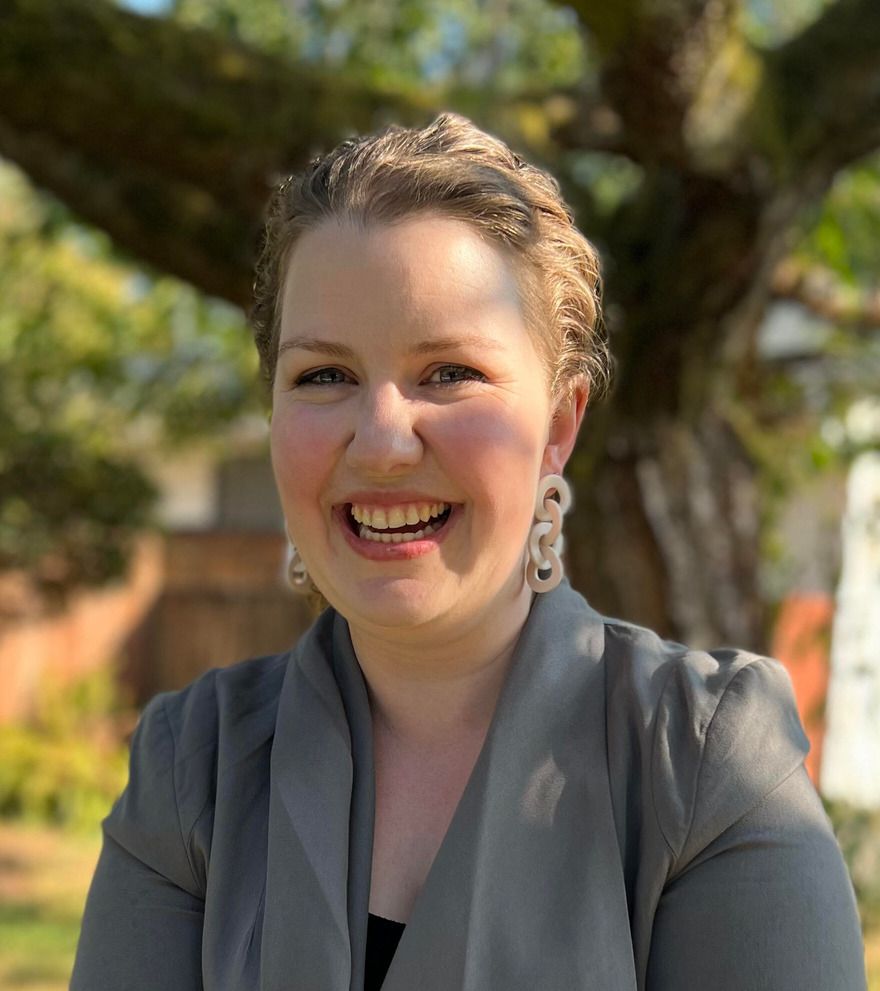 ---