Bundling multiple cars into a single insurance policy can unlock notable savings. Insurers often reward this consolidated approach with tempting discounts. Typically, you can include three to five vehicles in such a package, making it an economical choice for households juggling multiple cars.
MoneyGeek's findings: Farmers provides a notable multi-car discount, but GEICO often emerges as the most budget-friendly choice for many. For the most personalized savings, consider comparing quotes from a variety of providers.
Table of Contents
On average, multi-car discounts save drivers 52% or $736 annually when insuring two cars on one policy.
Farmers offers the most significant multi-car discount, but GEICO has the cheapest multi-car rates overall.
Insuring multiple vehicles on the same policy allows you to stack coverages and discounts. It may also allow you to have one deductible.
The Cheapest Car Insurance Companies for Multiple Car Insurance Policy
MoneyGeek found that GEICO and Nationwide offer the cheapest multi-car insurance:
GEICO: $1,407 (52% discount vs. two single drivers cost)
Nationwide: $1,417 (52% discount vs. two single drivers cost)
GEICO provides the cheapest multi-car insurance rate among the two options, which makes it an appealing choice for budget-conscious individuals seeking a multi-car insurance policy discount. Both GEICO and Nationwide offer up to 52% discounts if you insure more than one car under the same policy. Meanwhile, Farmers offer a whopping 93% discount for multi-car insurance ($1,460) vs. single driver ($2,821) cost.
Finding the most cost-effective multi-car insurance policy is crucial for maximizing savings in a household with two cars and two drivers. MoneyGeek's research has identified two publicly available insurance companies that offer competitive rates for multi-car insurance, making it convenient to insure two cars on one policy.
However, it's essential to remember that the decision should not be based solely on the initial premium cost. Other factors, such as coverage options, customer service quality, available discounts and claim settlement processes, also play a significant role in choosing the right multi-driver car insurance provider.
These rates are averages for a married couple with two identical Toyota Camrys, so the cheapest car insurance company for you may be different. The cheapest way to get car insurance for your household is usually to add separate drivers to one policy.
In a household with two cars and two drivers, you may find that the cheapest car insurance company offers the most significant multiple-car discount. To get the best savings, compare car insurance quotes for two cars and two drivers on one policy.
Cheapest Car Insurance Companies for Multiple Car Insurance Policy by State
The table below shows that GEICO and Nationwide frequently present the most affordable premiums across states.
Notice the impressive discounts each insurer offers for multi-car policies compared to two single-car insurances. For instance, Farmers in Florida grants a substantial 231% discount for multi-car coverage.
However, always remember that the "cheapest" coverage isn't necessarily the best. Weigh affordability against the coverage quality and service the insurer provides to guarantee the best value for your state-specific multi-car insurance.
When choosing the cheapest car insurance companies for a multiple-car insurance policy by state, you should consider several factors to ensure you get the best coverage at an affordable price. Here are some key considerations:
Inquire about the multi-car insurance discount offered by each insurance provider. This discount can yield substantial savings when insuring multiple vehicles under the same policy.

Check if the insurance company allows you to customize coverage for each vehicle based on individual needs. Some insurers may offer flexibility in coverage options for multiple cars.

If you have other insurance policies (e.g., home, renters) with an insurance provider, ask about bundling discounts for adding multiple car insurance policies.

Consolidating all vehicles and drivers under one multi-car policy can simplify administration and potentially result in cost savings.

Additional Driver Discounts

Inquire about discounts for adding multiple drivers to the same policy, especially if they are low-risk drivers or have good driving records.

Some insurance companies may offer discounts for insuring multiple cars and drivers on one policy, incentivizing customers to consolidate all their insurance needs with one provider.

Check if the insurance company underwrites policies locally in your state, which may lead to more tailored coverage options and competitive rates.

Regional Premium Differences

Be aware that insurance premium rates can vary by region within a state. Compare rates for different regions to ensure you get the best deal.

State-Specific Incentives

Some states may have unique incentives or programs that promote multi-car insurance or offer discounts for specific policy configurations.

Claims Process for Multiple Cars

Understand how the claims process works when dealing with multiple cars on the same policy. Efficient handling of claims for all vehicles is crucial during stressful situations.
MONEYGEEK EXPERT TIP
California law mandates that insurance companies provide a 20% discount to good drivers. If all drivers under the multi-car policy qualify, this can lead to substantial savings.
The Best Car Insurance Company for Multiple Cars
Even if an insurance company offers the lowest price, that doesn't always mean they are the best. The best insurance companies have high customer service scores and superior financial stability with affordable rates. In this case, the companies with the two lowest rates are not MoneyGeek's top picks for best multi-car insurance policies.
MoneyGeek recommends Travelers and State Farm as the best car insurance companies for two or more cars and drivers. These companies may not offer the lowest rates, but they do offer robust discounts.
In the table presented, we based scoring on a scale of 0 to 100. This comprehensive evaluation takes into account several crucial factors to provide a thorough view of each company. Specifically, we consider the stability of the insurance provider, customer satisfaction ratings, efficiency and fairness in the claims process, the range and scope of coverage options and the affordability of their policies. This scoring system aims to offer a clear and concise overview, assisting you in making an informed decision when choosing an insurance provider.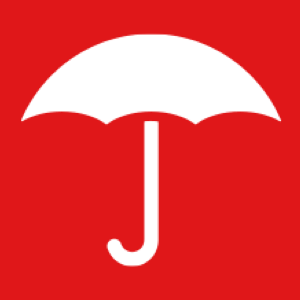 Travelers
Average Annual Premium: $1,656
Travelers offers standard car insurance discounts like bundling, multi-car and safe driving, along with unique ones such as new vehicle and loyalty. Hybrid drivers might also enjoy an alternative energy discount, showcasing Travelers' diverse offerings. Its customer satisfaction rating surpasses the industry average, making it a great choice.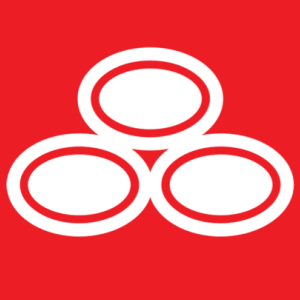 State Farm
Average Annual Premium: $1,426
State Farm provides popular auto insurance discounts such as bundling, multi-vehicle and safe driving. It also offers anti-theft, defensive driving and airbag discounts. Notably, young drivers can benefit from discounts for completing a driver's education course before 21 and maintaining good academic standing.
Compare Insurance Rates
Ensure you are getting the best rate for your insurance. Compare quotes from the top insurance companies.
Best Car Insurance Company for Families
State Farm offers tailored insurance benefits. Emergency Road Service handles issues like flat tires while they cover car rental costs during repairs. Families insuring multiple vehicles get a discount, as do households with good-studying teens. This provider rewards safe driving habits and modern car safety features with additional discounts.
MoneyGeek Top Pick: Multi-Car for Family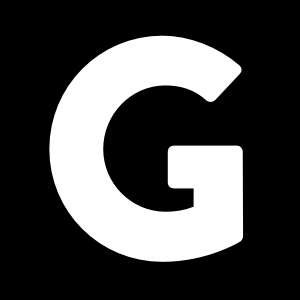 GEICO
Average Annual Premium: $2,936
GEICO is great for families with young drivers due to its competitive premiums and array of discounts, including good student and defensive driving course reductions. A big relief for parents, it offers accident forgiveness, preventing rate hikes after a first at-fault incident. Additionally, GEICO's efficient claims processing and stellar customer service ensure prompt assistance for families.
Insuring teens and young drivers, especially those under 25, can be expensive. Their limited driving experience and statistically higher risk of accidents often result in steeper premiums. Including them in your existing policy can significantly increase costs, making it essential to explore options and discounts tailored for this age group.
When securing multi-car insurance for a family, several factors come into play:
Coverage Needs: Determine the coverage each vehicle requires. Newer cars driven by young drivers might benefit from comprehensive and collision coverage, given the higher accident risk.
Driver Profiles: Recognize that teens and young drivers often face higher premiums due to their limited driving experience. Their age, grades and driving history can influence rates.
Teen-Specific Discounts: Explore discounts tailored for young drivers, such as good student rewards or discounts for completing defensive driving courses.
Added Services: Given the inexperience of young drivers, consider coverages like roadside assistance for unforeseen events like flat tires or lockouts.
Insurer Reputation: Prioritize insurers known for accommodating young drivers and offering excellent claim services.
Comparison Shopping: Always gather and compare quotes from multiple providers, emphasizing those with favorable terms for households with young drivers.
Securing family car insurance can yield substantial savings. Having a separate policy for your teen might cost an extra thousand dollars. Consolidating car insurance in one multi-car policy ensures affordability and protection.
How Does Multi-Car Insurance Work?
Multi-car insurance is a policy that allows you to insure multiple cars with a single provider. It's a policy for multiple vehicles bundled into one plan. Typically, up to four cars garaged at the same address can be covered. Even if a teen is studying out-of-state, you can include their car if they park it at the home address and retain that permanent address.
Providers don't restrict coverage just to family; roommates or anyone living with you can be added, particularly if they also drive your vehicle. However, specific terms can vary by provider.
What Does Multi-Car Insurance Cover?
It's a single policy that covers several vehicles, streamlining your insurance.
Fundamentally, every car under this policy needs to meet the minimum car insurance requirements, primarily liability-only coverage. This ensures coverage for any damages you may cause in an accident.
State-mandated coverages may include:
Required Coverage
This coverage pays for injuries that you, as the at-fault driver, might cause to others in an accident. It can cover medical expenses, lost wages and even legal fees if a lawsuit ensues.

This coverage pays for damages you cause to someone else's property while driving. Typically, you use it for damages to other vehicles, but it can also cover damages to structures, like fences or buildings.

Not all drivers on the road have insurance, despite it being a legal requirement in many states. Uninsured motorist coverage compensates you if you're in an accident with such a driver who is at fault. It covers medical expenses and, in some cases, property damage. Notably, this coverage is not mandated in all states.
Drivers might choose more than liability-only coverage for enhanced protection against unforeseen expenses. Some optional coverages may not apply to all cars on a policy, allowing tailored protection.
Comprehensive coverage pays for damages to your vehicle caused by events that aren't collision-related. This can include theft, vandalism, natural disasters or hitting an animal.

As the name suggests, collision coverage pays for damages to your vehicle resulting from a collision, whether with another vehicle or an object like a tree or lamppost.

This coverage offers help when you experience a breakdown on the road. Services can include jump-starting a battery, tire changes, lockout assistance or towing to the nearest mechanic.

If your car is undergoing repairs due to a covered insurance claim, this coverage pays for the cost of renting a vehicle in the interim. It's a handy option for ensuring continuity in your daily routines.
Deciding which cars to insure with comprehensive or collision insurance versus those with liability-only coverage depends on several factors:
Value of the Car: Newer, more valuable vehicles typically benefit from comprehensive and collision coverage. Older cars, especially those whose value is less than the deductible plus the additional premium for the coverage, might be better off with just liability.
Loan/Lease Status: The lender usually requires comprehensive and collision coverages if a car is leased or financed.
High-Risk Areas: Consider where and how often you drive the car. A car parked on city streets or driven frequently may benefit from comprehensive coverage to protect against theft or vandalism. A vehicle used on busy highways might warrant collision coverage.
Personal Financial Situation: If you can't afford to replace or repair a car out-of-pocket, comprehensive and collision coverage might be a good investment.
Age and Condition: Older cars, or those in poor condition, might not justify the cost of comprehensive or collision insurance.
Deductible: If you can afford a higher deductible, it might be worth adding these coverages as the premium costs could be lower.
Ultimately, it's about balancing the cost of premiums with the potential out-of-pocket costs and the value or importance of the car to you.
MONEYGEEK EXPERT TIP
Liability-only insurance covers damages to others that you're responsible for. It includes:
Bodily Injury: Pays for medical expenses, lost wages and pain and suffering for others if you cause an accident.
Property Damage: Covers repair or replacement costs of someone else's property (like their car) if you're at fault.
All states require some form of liability insurance, with the exception of New Hampshire and Virginia. However, drivers are still responsible for the damages they cause and might need to prove their financial responsibility after an accident.
Pros and Cons of Getting a Multi-Car Insurance Policy
A multi-car insurance policy offers a convenient way to cover multiple vehicles under one plan, often leading to discounts and streamlined management. However, it's not always the best fit for everyone. While bundling can mean reduced premiums and less paperwork, it may also mean higher premiums if your policy includes a driver with a poor driving record.
Multi-Car Insurance Policy
---
Pros
Savings Potential: Adding a second car to an existing policy is cheaper than getting two individual car insurance policies. The average savings of a multi-car policy is about $500 per year.
Convenience: Handling all insurance issues with the same company is more straightforward than dealing with multiple companies.
Single Claims Deductible: Some insurance companies offer one claim deductible for multiple cars. If you damage both vehicles on one policy, you'll only pay one deductible to fix both.
Stackable Coverages: You may be able to stack coverages, which combine coverage limits for multiple cars on the same policy, offering increased protection if you are involved in an accident.
Cons
Higher Premiums for Risky Drivers: If any driver under the policy has a poor driving record, it can result in higher premiums for all vehicles covered.
Single Claim Can Raise Rates: If one driver on the policy files a claim, the entire policy might see a rate increase, affecting all drivers, regardless of who was at fault.
Discount Limitations: All drivers and vehicles must meet certain criteria to qualify for discounts. For example, if one driver doesn't have a clean record, the entire policy might miss out on a 'good driver' discount.
Potential Complications During Renewal: If one driver has multiple claims or traffic violations, it could affect the renewability of the entire policy.
---
How To Get Multi-Car Insurance Quotes
Though getting multi-car insurance quotes is similar to getting a quote for just one car, there are some key differences. Gather the needed information before getting quotes so you're ready to compare prices with multiple insurance companies.
1
Gather Information
With two or more drivers, you'll need the personal information of both, including full names, garaging addresses of the cars, driver's license numbers, dates of birth and marital statuses. Necessary information for both vehicles includes the VIN, current mileage and trim package.
2
Decide Your Coverages
Your coverage needs may vary with each car insured. Typically, providers will allow you different coverage levels for each car. Determine how much coverage you need before moving on to the next step. MoneyGeek recommends purchasing more than your state minimum liability insurance to protect your finances in the event of an at-fault accident.
3
Get Quotes
Whether you gather quotes online or through an agent, get at least three from different insurance companies. Use the same coverage limits with all companies, even if you choose different coverages for each car.
4
Compare Quotes
After getting your quotes, compare them to see which is the best. Review price, coverage and discount offerings, financial stability and customer reviews to help make your decision.
5
Purchase a Policy
Once you've determined the best insurance company, it's time to purchase a multi-car insurance policy. Your insurance company can walk you through buying car insurance online after you receive a quote. If you're working with an agent, they can help finalize your purchase.
Limitations of a Multi-Car Insurance Policy
Insuring multiple cars on a single policy can often be a savvy financial decision. However, it may not be the best move if:
You live with someone with a checkered driving history
You own a classic car
Not everyone who wants to join the policy lives with you
If someone you live with has a bad driving record, it might be cheaper to get a separate policy for your car. Insurance policies for drivers with poor driving records usually cost more.
A multi-car policy may not be the best way to insure a classic car. Such vehicles often demand their own dedicated insurance policy to protect them appropriately.
Classic car insurance policies offer perks that standard multi-car insurances often overlook. Coverage can include "Agreed Value" (where you and the insurer agree on the car's value in advance), specialized repair or restoration shop options and protection for automotive memorabilia and spare parts. Such exclusive features ensure your cherished classic receives the specialized care and coverage it needs, which might not be available within a general multi-car policy.
For a multi-car policy, all cars must be at the same address. If you have cars at different places, you need separate policies.
Frequently Asked Questions
About Mark Fitzpatrick
---
---