Insuring multiple cars with the same insurance provider can help you save big on your auto insurance. Some insurance companies offer larger discounts than others if you insure multiple cars together.
Getting multi-car insurance quotes from several insurance companies for a price comparison can help you determine which company offers the best insurance rate for two or more cars. According to MoneyGeek's research, Allstate offers the most considerable multi-car discount, but the cheapest company available to the general public is GEICO.
TABLE OF CONTENTS
On average, multi-car discounts save drivers 19% or $486 per year when insuring two cars on one policy.
Allstate offers the biggest percentage multi-car discount, but GEICO has the cheapest multi-car rates overall.
Insuring multiple vehicles on the same policy allows you to stack coverages and discounts. It may also allow you to have one deductible.
The Cheapest Car Insurance Companies for Two Cars and Two Drivers
In a household with two cars and two drivers, you may find that the cheapest car insurance company offers the biggest multiple car discount. To get the best savings, compare car insurance quotes for two cars and two drivers on one policy.
MoneyGeek found that the two publicly available insurance companies with the cheapest rates for multi-car insurance are:
GEICO: $1,789 per month
Allstate: $1,940 per month
While Allstate offers the most considerable discount for multi-car policies at 22%, GEICO has slightly lower rates overall.
At $1,349, USAA actually has a lower multi-car rate than both of these providers. However, policies from this provider are only available to current and former military members and their families.
The Cheapest Multi-Car Insurance Quotes - Annual
| Company | Cost of Multi-Car Insurance | Cost of Insuring Two Cars Separately | Discount |
| --- | --- | --- | --- |
| | $1,349 | $1,524 | -12% |
| | $1,789 | $2,174 | -18% |
| | $1,940 | $2,500 | -22% |
| | $2,007 | $2,414 | -17% |
| | $2,103 | $2,541 | -17% |
| | $2,270 | $2,871 | -21% |
| | $2,288 | $2,925 | -22% |
| | $2,439 | $3,055 | -20% |
| | $2,704 | $3,314 | -18% |
These rates are averages for a married couple with two identical Toyota Camrys, so the cheapest car insurance company for you may be different. The cheapest way to get car insurance for your household is usually to add separate drivers to one policy.
In a household with two cars and two drivers, you may find that the cheapest car insurance company offers the biggest multiple-car discount. To get the best savings, compare car insurance quotes for two cars and two drivers on one policy.
The Best Car Insurance Company for Multiple Cars
Even if an insurance company offers the lowest price, that doesn't always mean they are the best. The best insurance companies have high customer service scores and superior financial stability with affordable rates. However, in this case, the companies with the two lowest rates are also MoneyGeek's top picks for best multi-car policies.
MoneyGeek recommends GEICO and Allstate as the best car insurance companies for two or more cars and drivers. These companies offer the lowest rates for multi-car policies along with robust discounts.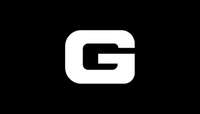 GEICO
GEICO offers 16 discounts, including the multi-car discount, which is the second-highest number of discounts for a car insurance company, as reviewed by MoneyGeek. With some of the cheapest rates, superior financial strength and decent satisfaction ratings, GEICO is a competitive company for drivers with two or more cars.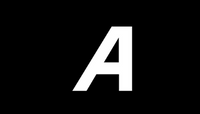 Allstate
Including the discount for insuring multiple cars, Allstate has 14 discount offerings. Like GEICO, Allstate has superior financial strength to pay claims with average rankings for customer satisfaction. Allstate has a wide range of policy offerings, so you may be able to save even more by bundling your insurance products.
Why You Should Insure Multiple Cars on One Policy
There are a few reasons why insuring multiple cars with the same insurance company on one policy is a good idea:
Adding a second car to an existing insurance policy is cheaper than getting two individual car insurance policies. The average savings of a multi-car policy is about $500 per year.

Handling all insurance issues with the same company is more straightforward than dealing with multiple companies.

Some insurance companies offer one claims deductible for multiple cars. In this case, if you damage both vehicles on the policy, you'll only pay one deductible to fix both.

You may be able to stack coverages, which combine coverage limits for multiple cars on the same policy, offering increased protection if you are involved in an accident.
MONEYGEEK EXPERT TIP
You can tailor insurance coverage per vehicle, even when you're insured with the same company. Unless you have two identical cars, you may not need the same coverages for both. A cheaper car may only require liability insurance, while full coverage might be a better option for an expensive car.
How to Get Multi-Car Insurance Quotes
Though getting multi-car insurance quotes is similar to getting a quote for just one car, there are some key differences. Gather the needed information before getting quotes, so you're ready to compare prices with multiple insurance companies.
1
Gather Information
With two or more drivers, you'll need the personal information of both, including full names, garaging addresses of the cars, driver's license numbers, dates of birth and marital statuses. Necessary information for both vehicles includes the VIN, current mileage and trim package.
2
Decide Your Coverages
Your coverage needs may vary with each car insured. Typically, providers will allow you different coverage levels for each car. Determine how much coverage you need before moving on to the next step. MoneyGeek recommends purchasing more than your state minimum liability insurance to protect your finances in the event of an at-fault accident.
3
Get Quotes
Whether you gather quotes online or through an agent, get at least three from different insurance companies. Use the same coverage limits with all companies, even if you choose different coverages for each car.
4
Compare Quotes
After getting your quotes, compare them to see which is the best. Review price, coverage and discount offerings, financial stability and customer reviews to help make your decision.
5
Purchase a Policy
Once you've determined the best insurance company, it's time to purchase a multi-car insurance policy. Your insurance company can walk you through the steps of buying car insurance online after you receive a quote. If you're working with an agent, they can help you finalize your purchase.
Compare Insurance Rates
Ensure you are getting the best rate for your insurance. Compare quotes from the top insurance companies.
When You Shouldn't Insure Multiple Cars Under the Same Policy
There are some cases where it may be a good idea to insure two or more cars on one policy. For example, it may be cheaper to get a second insurance policy for your car if you live with someone with a bad driving record.
Owning a classic car or other specialty vehicle may require a separate policy, especially if you want unique coverage offered by these insurers, like classic and collector car insurance. To know if you are getting the best deal in these situations, consider getting quotes for multi-car and individual policies to see which is the best option.
Frequently Asked Questions
About Mandy Sleight, Licensed Insurance Agent
---
---