You might think that you don't need to have insurance if you don't drive regularly, but that's not necessarily the case. Even if your car is parked in the driveway for the foreseeable future, there can still be consequences if you let your insurance lapse.
Not only is owning an uninsured vehicle illegal in most states, but even a small lapse in coverage can increase your insurance rates dramatically. To avoid having to pay more for insurance and being penalized by the Registry of Motor Vehicles, you'll have to purchase car insurance, regardless of how often you drive.
Table of Contents
Car insurance rates can increase by an average of $167 to $277 per year after a lapse in coverage.
USAA and GEICO provide the cheapest rates on average for drivers with a lapse in coverage.
It's important to maintain continuous coverage to avoid a rate increase.
What Happens If Your Car Insurance Lapses?
Most drivers know their insurance rates will increase if they get into an accident or need SR-22 coverage. Lapses in coverage can also increase your premiums since car insurance companies will view you as a riskier driver.
How Much Will Your Rates Increase After a Lapse?
Your car insurance costs will go up if you have a lapse in coverage, though the exact amount can vary depending on your particular situation. Rates increase by $167 per year after a lapse of fewer than 31 days and $277 for a lapse of over 31 days, on average.
The Longer Your Lapse in Coverage, the More You'll Pay per Year
Not having coverage for over a month could cost you:
$110 more
This is 66% more expensive.
Do States Penalize a Lapse in Car Insurance Coverage?
While the exact penalties vary by state, most states charge hefty fines for a lapse in insurance coverage.
For example, you may have to pay a reinstatement fee of up to $500 in states like Massachusetts and Nebraska. There are a few states that don't charge a penalty for the first lapse in coverage, including Montana and North Dakota. New Hampshire doesn't charge any penalty for a lapse in coverage as long as drivers show proof of financial responsibility.
What Qualifies as a Lapse in Insurance?
A lapse in car insurance can last for as little as one day and immediately affect your car insurance rates. Some common scenarios that might cause a lapse in insurance include:
1
Your policy ran out, and you forgot to renew it.
4
You switched car insurance companies.
How Long Can You Have a Lapse in Car Insurance?
A shorter lapse in car insurance (typically under a month) will only result in a moderate rate increase. In contrast, a lapse of over a month will result in much higher premiums. While you should always strive for continuous coverage where possible, try to keep any lapses in insurance coverage under a month if possible.
Going without car insurance for as little as one day counts as a lapse in coverage.
Even if you stop driving, you still need to be insured if you own a car.
---
The Cheapest Auto Insurance Companies for Drivers After a Lapse
After a lapse in coverage, the cheapest auto insurance available to you will depend on many factors, including your location, age and driving record.
However, on average, USAA and GEICO provide the cheapest rates for drivers before and after a lapse in coverage. USAA's auto premiums increase by an average of just $24 for lapses under 31 days and $50 for lapses of 31 days or more. GEICO's rates increase by an average of $80 and $107, respectively.
In contrast, Allstate has some of the highest rate increases, charging an average of $647 more for lapses under 31 days and $714 more for lapses of 31 days or more.
Average Annual Premiums After Car Insurance Coverage Lapses
| Company | Lapse of 31+ Days | Lapse of 1-30 Days | No Lapse in Insurance |
| --- | --- | --- | --- |
| | $895 | $869 | $845 |
| | $1,151 | $1,124 | $1,044 |
| | $1,207 | $1,207 | $1,207 |
| | $1,607 | $1,444 | $1,391 |
| | $1,609 | $1,560 | $1,319 |
| | $1,899 | $1,770 | $1,665 |
| | $1,914 | $1,657 | $1,478 |
| | $2,050 | $1,694 | $1,558 |
| | $2,057 | $1,990 | $1,343 |
Getting Car Insurance After a Lapse in Coverage
If you have a lapse in insurance coverage, you can still purchase car insurance coverage for your vehicle. While your rates might be higher, we recommend you buy as much insurance coverage as you can comfortably afford to protect both yourself and your vehicle.
When looking for car insurance after a lapse in coverage, be sure to shop around and compare rates. Car insurance companies penalize a lapse in coverage to differing degrees. By getting quotes from several different insurers, you can make sure that you're getting the best possible deal.
Additionally, ask your insurance provider if they offer no down payment car insurance. This way, you can get insured with the lowest available upfront payment.
How to Avoid a Lapse in Insurance Coverage
When switching car insurance providers.

Make sure that coverage overlaps by at least one day to ensure continuous coverage. Confirm with your new insurance company that your new policy is active before you cancel your current one.

When insurance is too expensive.

Shop around for a less expensive plan or buy lower coverage to liability-only insurance to bring down your costs. The average car insurance rate for liability-only coverage is $75. To find the cheapest liability-only insurance company, collect quotes from multiple providers for the same coverage type. Some companies offer a discount to drivers that are continuously insured or have completed a defensive driving course.

When you missed a payment.

Many insurance companies give grace periods for auto insurance payments. Grace periods last a few days, but make sure to call your provider after your payment to make sure that your policy is active. If it's too difficult to track your payments, set up an automatic payment from your savings or checking account. Paying your premium in full could also score you a discount.

You can ask your car insurance company to suspend or pause your car insurance policy. Temporarily suspending your insurance coverage doesn't count as a lapse, but not every insurance company offers this option.
Frequently Asked Questions
About Margaret Wack
---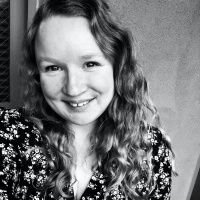 ---