Tesla cars are a unique blend of luxury and electric vehicles, and as such, they are more expensive to insure. Finding the best and cheapest insurance provider ensures optimal protection without overpaying, maximizing value for Tesla owners.
State Farm offers the best car insurance for Teslas, earning a MoneyGeek Score of 90. This score is based on State Farm's customer satisfaction, claim score, affordability and company stability.
Specialized Coverage: Tesla vehicles, as advanced electric cars with unique features like Autopilot, may require specialized insurance coverage that understands the technology and potential repair costs.
Higher Premiums but Potential Discounts: Due to their luxury status and advanced tech, Teslas might have higher insurance premiums than average cars. However, some insurance companies offer discounts for green vehicles or safety features that Teslas possess.
Repair Costs & Availability: Tesla cars often require specific parts and certified technicians for repairs. This can influence insurance rates, as the cost and availability of parts and specialized labor can be higher than for conventional vehicles.
Best Car Insurance for Tesla Cars
For Tesla owners, finding the right insurance goes beyond just basic coverage. While Tesla offers its own insurance, exploring external options can be beneficial. Look for policies tailored to electric vehicles that cover unique features like Autopilot and address Tesla-specific parts and certified repairs. With the luxury and tech of a Tesla, higher liability limits and comprehensive coverage are essential.
Choosing the best insurance for your Tesla will ensure you have adequate financial protection and receive optimal service. While the cheapest option might save money upfront, it may lack essential coverages, leading to costly out-of-pocket expenses later.
MoneyGeek Top Pick: State Farm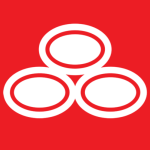 pros
Cheapest and best insurer for a Tesla Model 3, S and X
Has good customer satisfaction score from Tesla clients
Offers roadside assistance and rental car coverage
cons
Lacks several common coverages
No gap insurance, accident forgiveness, deductible modification or new car replacement coverage for Tesla
COMPANY HIGHLIGHTS
State Farm stands out as an excellent choice for Tesla owners, offering affordable premiums, especially for the Model 3, Model S and Model X. State Farm offers roadside assistance coverage, which may potentially provide a charger for electric vehicles, greatly benefiting Tesla owners. It also offers vehicle safety and anti-theft discounts and has a good customer satisfaction score. However, unlike other insurers, State Farm doesn't offer certain coverages like gap insurance and accident forgiveness.
Read MoneyGeek's State Farm Auto Insurance Review
The table below shows the best car insurance providers for the different Tesla models based on Money Geek's scoring system, with 100 being the maximum score.
Best Cheap Car Insurance for Tesla Cars
GEICO stands out as the top choice for affordable Tesla Model Y insurance, offering a competitive annual rate of just $1,233 for full coverage. Meanwhile, State Farm presents attractive rates for Tesla Model 3 and Model X owners at $1,381 and $1,850, respectively. For Tesla Model S enthusiasts, Nationwide ensures comprehensive coverage with an annual premium of $1,883.
Tesla owners have unique opportunities to save on car insurance premiums without compromising coverage:
Safety Features: Emphasize Tesla's advanced safety systems like Autopilot to insurers for potential discounts.
Green Vehicle: As electric cars, Teslas might be eligible for eco-friendly vehicle discounts with certain insurers.
Advanced Driver Training: Taking a defensive driving course tailored to Tesla's unique dynamics can lead to savings.
Telematics: Tesla's data collection capabilities can be leveraged in telematics programs, rewarding safe driving with lower rates.
Group Discounts: Joining Tesla owners' clubs might offer exclusive insurance deals.
By tapping into these specific Tesla advantages, owners can enjoy quality coverage at more affordable rates.
Should I Get Tesla Insurance?
In your research for Tesla insurance, you may have come across Tesla's in-house insurance offering. Here are its distinct features designed especially for Tesla owners:
Tesla offers a dynamic pricing model influenced by real-time driving data — the safer you drive, the better rates you might receive. The pricing is determined through factors like your speed, braking habits and acceleration patterns. Those concerned about privacy can rest easy, as sharing driving data isn't compulsory, giving you the flexibility to choose whether to use this feature or not.

Tesla Insurance ensures broad protection, including liability, collision and comprehensive coverage. You might also find additional options tailored to your needs, such as uninsured motorist coverage and medical payments.

Designed for Tesla Vehicles

Unlike generic policies, this insurance is crafted specifically for Tesla vehicles. This specialization can potentially provide more competitive rates than conventional insurers, who may not always account for the nuances of electric or self-driving cars.

Potentially Speedy Claims Process

If you ever face an unfortunate event, Tesla claims to streamline the process, making it smoother for you. Tesla's robust network of repair centers and expert technicians ensures that your car gets back on the road promptly.

Tesla Insurance is sold directly to customers through the Tesla website or app. This cuts out the middleman, which can help to lower costs.

Tesla Insurance is currently available in the following states:

Arizona
California
Colorado
Illinois
Maryland
Minnesota
Nevada
Ohio
Oregon
Texas
Utah
Virginia
Whether you're leaning towards the tailor-made approach of Tesla Insurance or considering established car insurance companies with a long-standing reputation, it's all about what resonates with your unique needs. Tesla's offering can appeal to some Tesla drivers, given that it's designed specifically for their vehicles. However, some may prefer to sign with traditional insurance companies, known for their range of optional coverages and enticing discounts.
If you're considering Tesla Insurance, always compare it with other offerings on the market to ensure you strike the right balance between cost and coverage.
How Much Does Insurance Cost for a Tesla?
The following table shows the average costs to insure Teslas by model for both full coverage policies and policies with the state-minimum liability coverage.
Car Insurance Coverages for Your Tesla
The following is a breakdown of the coverages that you might consider getting for your Tesla, including optional add-on coverages.
This includes both bodily injury liability, which covers injuries you might cause to others in an accident where you're at fault, and property damage liability, which covers damage you cause to someone else's property (e.g., their vehicle, home, fence) in an accident.

This covers damages to your Tesla resulting from a collision with another vehicle or object. Given the high cost of Teslas, many owners opt for this coverage.

This covers damages to your vehicle caused by non-collision events, such as theft, vandalism, fire, floods or encounters with wildlife. It's particularly important for luxury vehicles like Teslas, where even minor damages can be costly.

Uninsured/Underinsured Motorist Coverage

Uninsured Motorist (UM): Provides financial protection you if you're in an accident with someone who doesn't have insurance.
Underinsured Motorist (UIM): Provides financial protection if the other driver's insurance doesn't cover all your bills after an accident.

Medical Payments Coverage or Personal Injury Protection (PIP)

Medical Payments: Takes care of medical bills for you and your co-passengers post-accident, regardless of who was at fault.
Personal Injury Protection: Beyond medical bills, PIP can cover lost wages or services resulting from accident-induced injuries.

If your Tesla is deemed a total loss, gap insurance bridges the difference between your car's current value and what's left on your loan or lease.

Ensures you get a brand new replacement, not just the depreciated value, if there's a total loss.

OEM (Original Equipment Manufacturer) Parts Coverage

Teslas may require specialized parts for repairs. This ensures repairs use Tesla's original parts, not third-party substitutes.

Tesla's electric engine needs a specialized touch. Ensure your plan knows how to handle EV quirks, like a drained battery.

Glass or Windshield Coverage

Teslas have large and sometimes uniquely shaped windshields. Having specialized coverage can help with potential high replacement costs.

Custom Equipment Coverage

For the Tesla enthusiasts who have custom modifications, make sure your bespoke additions get the protection they deserve.
When insuring a Tesla, it's vital to communicate with your insurance agent or company about the vehicle's specific features and needs. This will help ensure that you get the best coverage tailored to your situation.
Why Are Teslas Expensive to Insure?
Teslas aren't just electric vehicles; they're luxury cars, too. This blend often means you might pay more for insurance.
Fixing a Tesla can be pricey — unique parts and the need for specific repair know-how add to the cost. Teslas come with cutting-edge safety and self-driving features. Some insurance companies might give you a discount for these, but others could see them as potential cost drivers.
Whether they are electric or gas-powered, luxury cars tend to have steeper insurance costs. They're pricier and often need special parts or expertise for repairs.
Insuring a Tesla might pinch your pocket a bit, but other high-end cars can demand similar or even heftier premiums. Non-Tesla EVs might be more affordable than a Tesla to insure but could still surpass traditional non-luxury cars in insurance costs.
Below is a comparison table showing the difference in premiums between a basic Tesla model versus a Toyota Camry.
How to Choose the Best Car Insurance for Your Tesla
Choosing the best car insurance for your Tesla involves researching and comparing options and understanding your needs. Here's a step-by-step guide to help you find the optimal insurance for your Tesla:
1
Assess Your Needs
Start by deciding how much insurance you need, what deductible you're financially comfortable with and other optional coverages that can help you save more in case of an accident.
Coverage: From collision to comprehensive, pinpoint the coverage types that are important to you. Stay informed about your state's minimum car insurance requirements.
If you've leased or financed your Tesla, think about gap insurance. It covers the difference between the car's current value and what you owe if it's totaled.
Deductibles: Consider how much you're willing to pay out-of-pocket before insurance kicks in.
Added Benefits: Decide if you want extras like rental car coverage, roadside assistance or original equipment manufacturer (OEM) parts coverage.
2
Consider Customer Service and Claim Satisfaction
Browse reviews from trusted sources. Check how insurers handle claims and their overall customer service. A smooth claims process can be a relief during stressful times.
3
Factor in Data and Telematics
Some insurance firms may offer savings if you share driving habits via telematics. Weigh the privacy implications versus the potential discount.
4
Policy Limits
Consider opting for higher policy limits with a luxury ride like a Tesla. This can ensure a better safety net for your assets.
5
Research Different Insurance Providers
Do your homework on big-name insurers and what they offer for EVs or luxury vehicles. Don't forget to look into Tesla's insurance too. Some insurers focus on electric or luxury cars, possibly offering unique Tesla perks.
6
Get Multiple Quotes
Gather quotes from different providers. Make sure to compare apples to apples in terms of coverage, deductibles and limits. Ask about any discounts related to good driving, multi-policy bundles or Tesla's advanced safety tech.
An independent agent can help compare offerings from multiple companies, providing a broader view of the market and potentially finding deals you might not find on your own.
Remember that the cheapest policy isn't always the best. Blend cost, coverage, quality of service and your peace of mind to make a well-informed decision. Carefully consider all the details of any policy you consider.
Frequently Asked Questions
Given a Tesla's state-of-the-art features and expensive price tag, it's doubly important to find the best car insurance for your vehicle. By finding a trustworthy insurance provider with great coverage, you have the best chance at a good insurance experience and hassle-free repairs for your Tesla.
About Mark Fitzpatrick
---
---