Car insurance costs may vary greatly depending on age. For example, we found that a 16-year-old who insures a 2012 Tesla Model S with full coverage spends roughly $10,264 per year, while a 40-year-old only spends around $2,189. For a 2022 model, a 16-year-old spends around $15,397 per year, whereas a 40-year-old only pays roughly $3,365.
Affordability is just one of several factors to consider when purchasing auto insurance. MoneyGeek's recommendations for the best insurance providers for a Tesla Model S focus on an in-depth analysis of cost, customer service and claims management.
Car Insurance
Costs
Tesla Model S
2023
Average Cost and Cheapest Companies for Insuring a Tesla Model S
A Tesla Model S with full coverage costs an average of $2,919 per year to insure. Keep in mind that the insurance provider you choose can make a big difference in your cost. We found that Nationwide offers the cheapest full coverage policy at around $1,883 per year, while Farmers is the most expensive provider, setting our sample driver back $4,438 per year.
For minimum coverage, we found that State Farm is the most affordable company, charging an average annual premium of $491, whereas Farmers is again the least affordable provider at $1,431.
This shows you the importance of comparing rates when looking for the cheapest car insurance.
Is a Tesla Model S Expensive to Insure?
The Tesla Model S is a luxury electric car and is expensive to insure compared to other car models. Its MSRP of $101,190 for a 2022 model year demonstrates its high value, and it also has advanced features which are costly to repair or replace following an accident. Plus, electric cars, in general, tend to cost more for auto insurance. These factors keep it from having a low premium.
Best Companies for Insuring a Tesla Model S
The best car insurers for a Tesla Model S offer the ideal combination of an affordable rate and great service and claims experience. The following are the best auto insurance providers for a Tesla Model S:
State Farm: MoneyGeek score of 90 out of 100 ($1,884 per year)
Travelers: MoneyGeek score of 90 out of 100 ($2,113 per year)
State Farm earns the top spot on our list by offering a cheap full coverage policy together with very good customer service. With insurance providers, there may be a tradeoff between affordability and service quality, but you'll experience none of that with State Farm.
MoneyGeek Top Pick: State Farm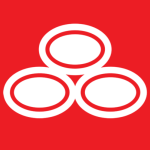 pros
Second-cheapest average rate for full coverage of the seven providers in our study
Ranked second in customer satisfaction
cons
Below-average rating for claims management
Doesn't offer original equipment manufacturer coverage or gap insurance
COMPANY HIGHLIGHTS
State Farm offers the second-most affordable premium for a Tesla Model S. It also has a strong reputation for delivering a great customer experience.
You'll find good value from State Farm's basic add-on coverages, despite the limited options. For instance, roadside assistance covers towing, mechanical labor and locksmith services. It also takes care of the delivery of items such as tires, gas, a battery or oil. But note that the coverage excludes the cost of the delivered items.
State Farm's rental car coverage and travel reimbursement is also worth considering since costs can quickly add up while waiting for your damaged car to get fixed. With this add-on, you get a rental car for as many days as policy limits allow, and you'll receive up to $500 in reimbursed travel expenses, in certain circumstances, including meals, lodging and other transportation costs if your car gets damaged in a covered accident.
Read MoneyGeek's State Farm Auto Insurance Review
MoneyGeek Runner-Up: Travelers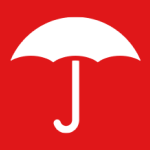 pros
Ranks third in affordability
Provides good customer service
Offers new car replacement, accident forgiveness and gap insurance as add-ons
cons
Below-average claims management rating
No deductible modification or original equipment manufacturer (OEM) coverage
COMPANY HIGHLIGHTS
The affordable premium and essential coverages make Travelers our runner-up for the best insurance provider for a Tesla Model S.
Travelers has a wide range of add-on coverage options to choose from, such as Premier New Car Replacement, which pays for the cost of purchasing a brand new Tesla Model S if yours is totaled within the first five years of purchase. We definitely recommend getting this add-on if you have a new car.
Travelers also offers gap insurance, which covers the difference between the actual cash value of your totaled car and the unpaid balance in your auto loan or lease. You also won't face a surge in your premium if you purchase Travelers' accident forgiveness through the Responsible Driver Plan. Note that this coverage forgives only one at-fault accident within a specified period and is not available in every state.
Read MoneyGeek's Travelers Auto Insurance Review
Cost of Insuring a Tesla Model S by Model Year
A full coverage policy for a 2012 Tesla Model S costs around $2,189 per year, but to insure a 2022 model, the cost is roughly $3,365 annually.
Your Model S's age or model year impacts the average cost of car insurance. Because a car's value usually depreciates over time, newer models tend to be more expensive to insure than older ones.
The average cost of car insurance varies by model year and insurer. When getting quotes for a Tesla Model S, you will likely find each company gives a different rate. We found State Farm is the cheapest insurer for a 2012 Tesla Model S with full coverage, costing an average of $1,383 per year, while Nationwide is the most affordable insurer for a 2022 Tesla Model S at around $2,063 per year.
Cost of Insuring a Tesla Model S for 16- to 25-Year-Olds
Insurance providers consider your age when calculating your rate for a Tesla Model S. Auto insurance for teens is more expensive than for middle-aged drivers. We found that the average annual rate for a 16-year-old who purchases a full coverage policy for a Tesla Model S is a staggering $12,752, but a 40-year-old driver who purchases the same policy only spends roughly $2,767.
Teen car insurance becomes cheaper each year and steadies when drivers are in their 20s.
Make it a habit to compare rates from different providers if you want to find the cheapest possible car insurance. For instance, a 16-year-old driver with a Tesla Model S gets the lowest premium for full coverage from State Farm at around $6,162 per year. Farmers is the most expensive insurer, at an average annual cost of $21,978.
Note that these rates are for an individual policy, and legally, most teens under 18 cannot buy car insurance without a parent or guardian as a co-signer. A smarter and more affordable way to get teen car insurance is by including them on a family policy.
How Does Location Affect the Cost of Tesla Model S Insurance?
Your age and car model year contribute to how much you pay, but the area where you live also has an effect on your Tesla Model S auto insurance rate. Insurance costs tend to vary by state, but we found that Idaho is the cheapest state to insure a car, while New York is the most expensive.
When shopping for car insurance for a Tesla Model S, it helps to have an idea of the most affordable insurers in your state. You can use MoneyGeek's data to narrow down your choices.
Frequently Asked Questions About Tesla Model S Insurance
You may have questions about cost and service quality when looking for an insurance provider for your Tesla Model S. MoneyGeek gives you the key information you need when deciding which insurer to choose.
About Mark Fitzpatrick
---
---