Compare the Cost of Tesla Model 3 Insurance by Model Year and Company
---
Compare Rates and Save on Car Insurance
By Mark Fitzpatrick, Content Director
Edited by
Casie McCoskey
Tesla Model 3 insurance rates will vary depending on the driver's age. Average annual costs for full coverage on a 2017 model are $8,704 for a 16-year-old but only $1,894 for a 40-year-old. The yearly price for a 2022 model is $9,582 for a 16-year-old and $2,086 for a 40-year-old.
MoneyGeek compared the best Tesla Model 3 insurance companies based on their total scores in affordability, customer service and claims fulfillment.
We also included detailed pricing information for some of the Tesla Model's unique variants, including Tesla Model X, Tesla Model Y and Tesla Model S.
Car Insurance
Costs
Tesla Model 3
2023
Average Cost and Cheapest Companies for Insuring a Tesla Model 3
Insuring a Tesla Model 3 costs $2,117 a year on average, though this can vary by insurer. State Farm offers the most affordable average rates at $1,381 per year for a full coverage policy, while Farmers has the most expensive at $2,565.
The cheapest minimum coverage policy for a Tesla Model 3 is from State Farm and costs an average of $464 per year, while the most expensive is from Progressive, which charges $751 annually. To get the most affordable car insurance for your Tesla Model 3, shop around and get several quotes.
Is a Tesla Model 3 Expensive to Insure?
Insurance companies calculate rates for different car models based on several factors, including repair costs, theft rates and horsepower. Because of the higher cost of repairs, electric cars cost more to insure than conventional vehicles. This extra expense makes insuring a Tesla Model 3 more expensive than other car models.
Best Companies for Insuring a Tesla Model 3
Choosing the least expensive Tesla Model 3 insurance policy doesn't necessarily mean choosing the best option. When comparing auto insurance companies, looking into how they handle customer service and claims is essential. With these factors in mind, the best auto insurance providers for the Tesla Model 3 are as follows:
State Farm: MoneyGeek score 90 out of 100 ($1,381 per year)
Travelers: MoneyGeek score 88 out of 100 ($1,667 per year)
State Farm is the most affordable option compared to other major insurance providers. The company also scores highly for its exceptional customer service.
MoneyGeek Top Pick: State Farm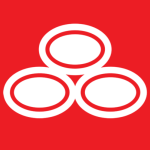 pros
Offers the most affordable policy for your Tesla Model 3
Excellent customer service rating
cons
Poor claims management rating
Doesn't offer Deductible Modification or New Car Replacement
COMPANY HIGHLIGHTS
If you're shopping for Tesla Model 3 car insurance, we recommend State Farm above all other companies. The company's rates are unbeatable, and it provides excellent customer service. Although it doesn't offer many unique coverage options, most drivers can still benefit from its valuable add-ons.
If your vehicle breaks down or you get locked out, Roadside Assistance will pay for up to an hour of repairs or locksmith assistance. A tow truck will help you get off the road or tow you to the nearest service station.
If you are involved in an accident while operating a rental vehicle, Rental Car and Travel Reimbursement insurance will cover the costs of damages up to the policy's limits. All travel costs, including airfare, accommodations and meals, are reimbursable up to the $500 deductible.
Read MoneyGeek's State Farm Auto Insurance Review
MoneyGeek Runner-Up: Travelers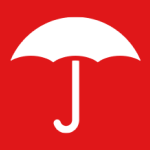 pros
Affordable coverage premiums for your Tesla Model 3
Excellent customer service rating
Offers Gap Insurance and Accident Forgiveness
cons
Below-average claims handling
No Deductible Modification coverage
COMPANY HIGHLIGHTS
We chose Travelers as the second-best option for insuring your Tesla Model 3 because of its affordability, coverage options and excellent customer service. Policyholders can benefit significantly from this blend of service options. The company also offers a variety of relatively uncommon coverages to consider for protecting your Tesla Model 3.
Gap Insurance protects you from financial loss if a wreck totals your financed or leased vehicle by covering the difference between the car's actual cash value and the remaining loan or lease balance. Accident Forgiveness will prevent a premium increase that would otherwise result from a single at-fault accident within a set period of safe driving.
Roadside Assistance is another service Travelers provides to help you get back on the road after an unexpected breakdown caused by issues like a dead car battery or a flat tire.
Read MoneyGeek's Travelers Auto Insurance Review
Cost of Insuring a Tesla Model 3 by Model Year
The insured vehicle's model year may impact its average auto insurance premium. A 2022 Tesla Model 3 costs an average of $2,086 per year to insure, while a 2017 model only costs $1,894. Due to the higher maintenance cost and the steady decline in value with age, insurance for a brand-new model is typically more costly.
The average price of car insurance may vary depending on factors such as the vehicle's model year and the chosen insurance company. State Farm offers the most affordable full coverage policies for the Tesla Model 3, with rates ranging from an average of $1,233 for the 2017 model year to $1,451 for the 2022 model.
Cost of Insuring a Tesla Model 3 for 16- to 25-Year-Olds
Insuring a Tesla Model 3 with full coverage costs an average of $9,276 per year for a 16-year-old driver but only $2,025 for a 40-year-old. Car insurance for teenagers is far more expensive than rates for drivers in their 30s and 40s. Insurance premiums for teen drivers dramatically decline as they get older before reaching a plateau in their early 20s.
Adding a teenage driver to a family plan usually costs much less than having them acquire their own policy. State Farm's average annual premium for a full coverage policy on a 2017 Tesla Model 3 with a 16-year-old driver is $3,990, while Progressive charges up to $13,090 for the same plan. These costs are wildly expensive compared to those paid by policyholders in their 40s for equivalent coverage. Teens should join their families' insurance plans and look for the most affordable teen auto insurance options with their parents.
How Does Location Affect the Cost of Tesla Model 3 Insurance?
Your location may significantly impact your auto insurance premiums more than any other factor combined. If you're from Idaho, you'll likely get auto insurance for much less than someone in Florida, the most expensive state to buy car insurance. If you own a Tesla Model 3 and want cheaper auto insurance rates, you should get several quotes from the most affordable companies in your area.
Frequently Asked Questions About Tesla Model 3 Insurance
When shopping for Tesla Model 3 insurance, most customers are concerned about cost and value. We've included some of the most often-asked questions and our answers to assist you in making a more informed choice.
About Mark Fitzpatrick
---
---