The Best Cheap Homeowners Insurance in Spokane, Washington for 2022: Quotes and Reviews
In Spokane, Washington, the average cost of homeowners insurance is $1,044 annually or $87 monthly. However, rates vary widely from one company to the next. While Country Financial has the city's most expensive average annual rate of $1,839, Chubb has the cheapest average of $663. This means that you could save about $1,176 just by shopping around. MoneyGeek's analysis can help you find the cheapest and best home insurance companies in Spokane with top-notch service and rates.
REVIEW HOME INSURANCE RATES
Ensure you're getting the best rate for your home insurance. Compare quotes from the top insurance companies.
Advertising & Editorial Disclosure
Last Updated: 9/26/2022
best
home insurance
Spokane
2022
The Cheapest and Best Homeowners Insurance in Spokane
The Cheapest Home Insurance Companies in Spokane
Most homeowners insurance policies provide the same core coverages. The primary coverages from the majority of homeowners insurance providers are similar. Comparing quotes from various insurers simplifies the process of finding the city's cheapest insurers. For a $100,000 dwelling coverage, the following two providers offer the cheapest homeowners insurance in Spokane:
Chubb: $663 per year
Travelers: $683 per year
The cheapest homeowners insurance rates in Spokane for residences with $2 million in coverage are from the following two firms:
Allstate: $3,492 per year
Chubb: $4,354 per year
As you can see, your home insurance policy's included coverage level has a substantial effect on the premiums. The table below illustrates how insurance costs vary according to the amount of coverage.
The Cheapest Home Insurance in Spokane, Ranked
Scroll for more
Insurance policies having at least $250,000 in dwelling coverage and $100,000 in personal property coverage were analyzed by MoneyGeek. For policies that had $2 million in dwelling coverage, personal property coverage was increased to $800,000. All policies had a $100,000 liability limit. Individuals living in different parts of the state can compare Washington home insurance prices from various providers as well.
The Average Cost of Homeowners Insurance in Spokane for 2022
Homeowners insurance in Spokane costs roughly $1,044 per year or $87 per month. This is roughly half of the national average of $2,103 and also slightly lower than Washington's state average of $1,106 per year.
Calculate the Cost of Home Insurance in Spokane
Other considerations, such as where you reside within Spokane and the personal belongings you want to insure, influence the cost of your home insurance policy. MoneyGeek's home insurance calculator also assists homeowners living in other parts of Washington in comparing rates from several insurance carriers.
Home Insurance Calculator
These are annual estimates. Get a personalized quote to determine your costs.
The Best Home Insurance Companies in Spokane
When you're searching for an insurer, you should look at more than just how much they charge for homeowner's insurance in Spokane. You should also consider the company's customer service and financial strength ratings. You may be certain that your claim will be paid swiftly and fairly if you pick a financially strong insurance provider.
The following two companies offer Spokane's best home insurance, according to MoneyGeek:
Best Overall: Chubb
Runner-up: Travelers
Our research primarily focused on the affordability, customer satisfaction and financial soundness of Spokane's insurers.
Geek Quick Take
Chubb was named the best home insurance provider in Spokane, thanks to its perfect affordability score and AM Best's financial stability rating. Chubb policies cover the cost of rebuilding your home to its original state regardless of how much your policy limit is.
More About Chubb
Chubb policies do not take depreciation into account when replacing personal property, ensuring that you receive replacements of the same type and quantity. Also, if your home is completely destroyed in a total loss, you can use Chubb's cash settlement, which doesn't necessitate rebuilding your home.
Read MoneyGeek's Chubb home Insurance Review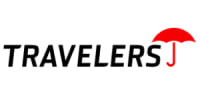 Geek Quick Take
MoneyGeek ranked Travelers second in Spokane due to its perfect financial stability rating and excellent affordability score. You can add identity fraud expense coverage to your Travelers home insurance policy for up to $25,000 in identity restoration costs.
More About Travelers
Travelers Insurance provides additional coverage for eco-conscious homeowners to cover the costs of repairing their homes with environmentally friendly materials. You can also purchase additional replacement cost coverage with Travelers to cover the full cost of rebuilding your home to its pre-loss condition, no matter the policy's dwelling coverage limit.
Read MoneyGeek's Travelers home Insurance Review
Cheapest Home Insurance Companies in Spokane for Newly Constructed Homes
In Spokane, newer homes usually have cheaper insurance prices. Insurers believe new homes are more resistant to damage due to the advanced materials used to build them. Also, new materials are easier to repair and replace. Owners of new homes also get reduced premiums since they are less likely to submit claims.
In Spokane, a new home costs roughly $745 per year to insure, while a home built in 2000 costs around $1,044 per year.
The two cheapest insurers in Spokane for new homes with $250,000 coverage are
Chubb: $473 per year
Travelers: $487 per year
The Cheapest Home Insurance in Spokane for New Homes, Ranked
Scroll for more
Cheapest Home Insurance Companies in Spokane if You Have a Lot of Personal Property
With your homeowners insurance policy, you can cover your home's structure and personal property. Your rate will increase if you insure extra personal possessions.
In Spokane, an annual premium averaging $1,132 is typical for a policy with a personal property limit of $250,000, while a policy with $100,000 personal property coverage costs around $1,044 per year.
According to MoneyGeek, the two companies that offer the cheapest home insurance quotes in Spokane for homes with personal property coverage of $250,000 are:
Chubb: $718 per year
Travelers: $740 per year
Cheap Companies in Spokane for Extra Personal Property Coverage
Scroll for more
Cheapest Home Insurance Companies in Spokane for High Deductibles
The insurance deductible is a cost that you must pay to your insurance provider before they will begin paying out your claim. The amount of the deductible on your policy has an effect on the cost of your premiums. Premiums for insurance with higher deductibles will be lower, and vice versa.
Having a $2,000 deductible on your home insurance policy in Spokane would cost you around $923 per year in premiums. A policy with a $1,000 deductible costs, on average, $1,044 per year.
Spokane home insurance policies with a $2,000 deductible can be found at the lowest rates from these two companies:
Chubb: $586 per year
Travelers: $604 per year
The Cheapest Companies in Spokane for High Deductibles, Ranked
Scroll for more
Cheapest Home Insurance Companies in Spokane if You Have Poor Credit
The cost of homeowners insurance in Spokane used to involve analysis of credit scores. The lower the homeowner's credit scores were, the more that individual would pay for coverage. However, in 2022, Washington banned the usage of credit scores in determining insurance rates, so this is no longer a factor you need to worry about for Spokane homeowners insurance.
The Cheapest Companies in Spokane for Poor Credit, Ranked
Scroll for more
Getting Online Homeowners Insurance Quotes in Spokane
It's quick and easy to get a Spokane home insurance quote online. In order to generate a more customized quote, the following information can prove quite helpful.
Home replacement cost: This is the cost of rebuilding your home after it has been damaged by something that your insurance covers. A home insurance company will use this figure to estimate how much dwelling coverage your policy needs. You can hire a contractor or construction professional to get an estimate.
Personal property value: Your policy has a personal property limit that is equal to the value of the items you choose to cover.
Personal information: If you want a more personalized quote, insurers will ask for your age, address, claims history and Social Security number.
Details about your home: The insurer may also need further information about your home, such as the year it was built, the size of the property and the security devices installed.
Homeowners Insurance in Spokane Analysis: Methodology
MoneyGeek analyzed nine homeowners insurance carriers in Spokane using Quadrant's data. The firms' affordability was evaluated using a sample home with varying levels of coverage. J.D. Power's customer satisfaction surveys were used to assess each company's customer satisfaction ratings.
For this study, an average 2,500-square-foot home constructed in 2000 was utilized as a baseline. The property was insured for $250,000 in dwelling coverage, $100,000 in personal property coverage and $100,000 in liability coverage. All of the plans we looked at included a $1,000 deductible, regardless of the amount of coverage.
In addition, we examined homeowners insurance rates with newly built houses, poor credit, high deductibles and a lot of personal belongings to insure.
About the Author
---
---