best
home insurance
Irvine
2023
The Cheapest and Best Homeowners Insurance in Irvine
The Cheapest Home Insurance Companies in Irvine
A comparison of home insurance companies in Irvine reveals that most of them offer similar core coverages, making the price a key factor to consider while selecting a policy.
Considering a policy offering baseline dwelling coverage of $500,000, the following two are the cheapest home insurance providers in Irvine:
Allstate: $1,548 per year
State Farm: $1,566 per year
However, the cheapest home insurance companies can be different for different coverages. For example, if you own an expensive home and need a dwelling coverage of $2 million, the following two companies are the cheapest in Irvine:
ASI: $4,835 per year
State Farm: $5,887 per year
Note that your home insurance policy's premium depends on the dwelling coverage you go for. And the cheapest companies can also differ based on the coverage. The table below demonstrates how the cost of home insurance changes as you adjust the dwelling coverage.
The Cheapest Home Insurance in Irvine, Ranked
Scroll for more
MoneyGeek's sample home insurance policies offering $500,000 in initial baseline dwelling coverage have $200,000 in personal property limits. The personal property limits increase to $800,000 for plans with $2,000,000 in dwelling coverage. Liability coverage remains $100,000 regardless of the dwelling coverage. Anyone living in the state can look up and compare the homeowners insurance rates in California.
The Average Cost of Homeowners Insurance in Irvine for 2021
The average annual home insurance quote in Irvine costs about $1,979 or $165 per month. This is less than California's average homeowner's insurance cost of $2,002 per year and the national average of $2,103 per year.
Calculate the Cost of Home Insurance in Irvine
In Irvine, the cost of your home insurance policy is determined by several factors, such as your location. The rates are also affected by the amount of dwelling coverage you buy and the personal property coverage you choose. MoneyGeek's home insurance calculator will be a valuable tool to compare home insurance quotes in California.
Home Insurance Calculator
These are annual estimates. Get a personalized quote to determine your costs.
The Best Home Insurance Companies in Irvine
While cost is an essential factor to consider when looking for homeowners insurance in Irvine, you should also assess the customer service experience and the financial stability of the companies that you are comparing. Since you'll most likely file a claim in a time of economic crisis, a financially stable company will be able to process your claim quickly and fairly, as long as it's a legitimate claim.
According to MoneyGeek, the companies offering the best homeowners insurance in Irvine are:
Best Overall: USAA (only serving current and former military members and families)
Runner-up: State Farm
MoneyGeek ranked the companies based on their affordability, customer satisfaction and financial stability ratings.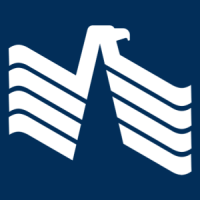 Geek Quick Take
Earthquake damage is typically excluded from homeowners insurance in California, but USAA allows you to add it to your policy. In addition, those who rent out their houses or share them with tenants may enjoy USAA's home-sharing coverage. The coverage not only covers you but also protects your guests or tenants.
More About USAA
USAA is MoneyGeek's top pick, with 98.6 out of 100 points. It achieved top ratings in a variety of categories, including J.D. Power's customer service. However, the company only insures homes of current and retired military personnel and their families.
Read MoneyGeek's USAA home Insurance Review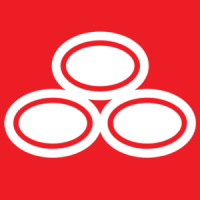 Geek Quick Take
State Farm's home systems protection coverage is the best add-on to protect your home systems, such as electrical generation systems or heating and cooling systems. Its service line coverage, which is unique to the company, will protect against the cost of damages to underground piping and electric and service lines.
More About State Farm
State Farm, with a score of 94.2 out of 100 points, is the runner-up after scoring highly across multiple categories. The company's flexibility in increasing personal property limits for high-value assets like jewelry is noteworthy.
Read MoneyGeek's State Farm home Insurance Review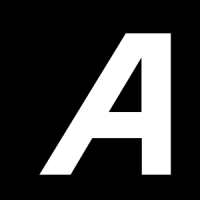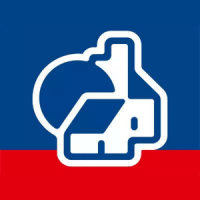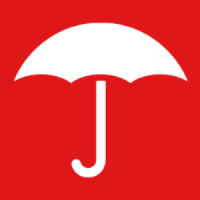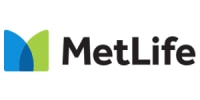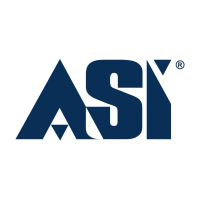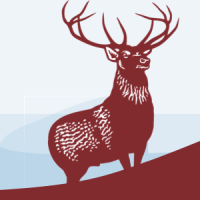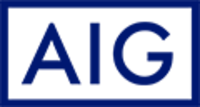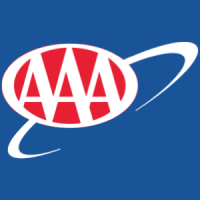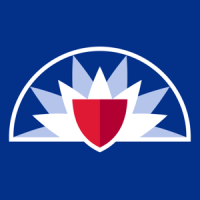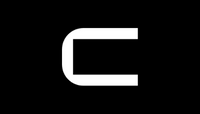 Cheapest Home Insurance Companies in Irvine for Newly Constructed Homes
In Irvine, newly built homes are significantly cheaper to insure than older properties. Since newer homes are constructed with new and modern materials, they are considered more resistant to damages. Insurers charge reasonable insurance rates to people who own new homes because they are considered less probable to file claims. Plus, it's easier for the companies to replace modern materials used in houses.
The average cost of home insurance in Irvine is $1,514 per year for a newly built home, compared to $1,979 for a house built in 2000.
If you go for $500,000 in dwelling coverage for your newly constructed home, the two companies that can offer you the cheapest home insurance quotes in Irvine are:
Travelers: $1,035 per year
ASI: $1,070 per year
The Cheapest Home Insurance in Irvine for New Homes, Ranked
Scroll for more
Cheapest Home Insurance Companies in Irvine if You Have a Lot of Personal Property
Your homeowner's insurance policy will cover both your home structure and the personal assets you choose to insure. The more personal property you insure, the more your homeowner's insurance premium will be. On average, a standard home insurance policy with personal property limits of $250,000 will cost Irvine residents $2,260 per year. And for a $100,000 personal property coverage limit, you'll have to pay around $1,979 per year on average in Irvine.
For homes with a $500,000 dwelling coverage and high personal property limits, the two cheapest home insurance providers in Irvine are:
Allstate: $1,599 per year
State Farm: $1,628 per year
Cheap Companies in Irvine for Extra Personal Property Coverage
Scroll for more
Cheapest Home Insurance Companies in Irvine for High Deductibles
The deductible on your homeowner's insurance policy is the amount of money you must pay out of pocket before your insurer settles your claim. The policy deductible will also have a significant impact on how much your homeowners insurance in Irvine costs. The insurance cost will be lower for a policy with a higher deductible since you pay more money out of your pocket while making a claim.
In Irvine, a home insurance policy with a $2,000 deductible costs $1,694 on average, while a policy with a $1,000 deductible costs $1,979, which is a difference of $285.
The following two companies provide the cheapest homeowners insurance in Irvine for homes with a $2,000 deductible:
Travelers: $1,278 per year
USAA: $1,303 per year (only serving current and former military members and families)
The Cheapest Companies in Irvine for High Deductibles, Ranked
Scroll for more
Cheapest Home Insurance Companies in Irvine if You Have Poor Credit
Due to California's state law and regulations, your credit score doesn't affect your homeowner's insurance rates in Irvine. Hence Irvine's insurance companies do not consider your credit score to evaluate your home insurance quote.
Getting Online Homeowners Insurance Quotes in Irvine
To obtain home insurance quotes in Irvine online, you'll need to provide a lot of information to the insurer, especially those listed below:
Home replacement cost: This is the estimated cost of restoring your home to its original state if it is damaged due to a covered risk. And this cost decides your home insurance's dwelling coverage limits. Again, you can get an estimate by hiring a construction professional, an appraiser or a building contractor.
Personal property value: The personal property coverage limit in your home insurance policy is decided by the approximate worth of the personal possessions you select to insure.
Personal information: You will also be required to give personal information, such as your home address, insurance claim history and the number of people living in your home.
Details about your house: Insurers will need to know your home's age, size, built-in safety features and other information to provide you with a more precise quote.
Homeowners Insurance in Irvine Analysis: Methodology
MoneyGeek conducted this analysis by comparing home insurance quotes from 13 insurance companies in Irvine using data given by Quadrant. For the affordability scores, we took into account different levels of dwelling coverage. In addition, J.D. Power surveys were used to calculate each company's customer satisfaction ratings.
For this study, the base profile is an average homeowner with a 2,500 square-foot home built in 2000. The home insurance policy considered has a dwelling coverage of $500,000, personal property coverage of 200,000 and liability coverage of $100,000. Regardless, every policy has a $1,000 deductible.
We used profiles of homeowners with newly built homes, higher deductibles and increased dwelling or personal property coverage to acquire rates for various scenarios.
About Mark Fitzpatrick
---
---