The Best Car Insurance in Louisiana for 2022
You will find that, besides affordability, the best insurance companies also offer a balance between financial stability and customer service. State Farm is the best car insurance company in Louisiana, with its highest rating for customer satisfaction. Furthermore, the company tied for the best rating in claims and came second in affordability.
Compare Auto Insurance Rates
Ensure you're getting the best rate for your auto insurance. Compare quotes from the top insurance companies.
Last Updated: 5/13/2022
Advertising & Editorial Disclosure
MoneyGeek compared car insurance providers based on their rates, customer service and other factors. While State Farm was rated the top car insurance company in Louisiana, you may find better options based on your particular circumstances.
Furthermore, if you're less concerned with service quality and more concerned with cost, MoneyGeek's research may assist you in finding the cheapest car insurance plans in Louisiana.
best
auto insurance
Louisiana
2022
The Best Car Insurance in Louisiana



Best Car Insurance Companies in Louisiana: Overall
MoneyGeek's research of the top car insurance providers in Louisiana took into account multiple factors, including claims history, affordability and customer satisfaction.
According to MoneyGeek, the following two insurance companies are the best in Louisiana:
State Farm: 4 out of 5
GEICO: 4 out of 5
USAA has a great rating of 4.9 out of 5 from MoneyGeek, making it the best of all insurers. However, their policies are only available to active and retired military personnel.
The Top 5 Car Insurance Companies in Louisiana
HOW WE DETERMINED THE BEST INSURANCE IN LOUISIANA
MoneyGeek analyzed the best full coverage car insurance plans in Louisiana by evaluating quotes from various companies and comparing them to the customer satisfaction and claim ratings from NAIC and J.D. Power. However, each insurance company has its own method of evaluating quotations and takes into account a variety of key variables. See MoneyGeek's approach for more information on this study.
MoneyGeek's Louisiana Car Insurance Resources:
Compare the Best Insurance Options in Louisiana
The quality of service, amount of coverage and financial soundness of Louisiana's insurers all have an impact on the cost of auto insurance. Other considerations, such as your age and driving record, may also have an impact on the premiums. In addition, you should determine if the insurer is capable of meeting your insurance needs. MoneyGeek's in-depth research of the top auto insurance companies in Louisiana can help you compare their policies and find the best.
Car Insurance Comparison Tool
---
Best Car Insurance in Louisiana for Customer Service
MoneyGeek ranked the best auto insurance providers in Louisiana purely on user satisfaction and claims history. In terms of customer service, the two companies mentioned below are the best in Louisiana:
State Farm: 4.2 out of 5
GEICO: 4.1 out of 5
The Top 2 Car Insurance Companies in Louisiana for Service Quality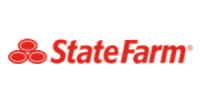 Geek Quick Take
State Farm was rated as the best company for customer service with its high user satisfaction score of 4.5 out of 5. It also tied for first in claims ratings with a score of 4.
More About State Farm
Except for liability coverage, State Farm's unique rideshare insurance add-on ensures that your auto insurance policy's medical, roadside assistance and rental car reimbursement coverages remain in effect while you work for a ridesharing company like Uber. The coverage takes your personal policy's deductible into consideration, even if it is lower than the ridesharing company's.
Read MoneyGeek's State Farm auto Insurance Review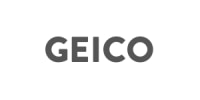 Geek Quick Take
GEICO tied for first place in claims and financial stability and second in user satisfaction. It received a score of 5 out of 5 for financial stability and 4 in claims and user satisfaction.
More About GEICO
Mechanical Breakdown Insurance (MBI) from GEICO is available for cars less than 15 months old and driven less than 15,000 miles. It covers all parts and systems and is less expensive than a dealer-extended warranty. Furthermore, GEICO provides rental car reimbursement by paying up to a predefined sum for a rental vehicle if your car is not drivable for more than 24 hours due to a covered accident.
Read MoneyGeek's GEICO auto Insurance Review
Best Car Insurance in Louisiana for Drivers on a Budget
Drivers on a tight budget may just choose to purchase the state minimum insurance. MoneyGeek has rated Louisiana's insurers based on how much they quote for a minimum insurance policy.
The following are the top car insurance companies in Louisiana for drivers on a budget:
State Farm: 4.2 out of 5
GEICO: 4.1 out of 5
Car insurance shoppers on a budget may like to know the following State Farm benefits and drawbacks:
MoneyGeek's Pick: State Farm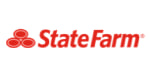 pros
An affordable minimum coverage policy at an average of $1,092 per year
It offers discounts for being a safe driver for three continuous years and for bundling home or renters insurance with car insurance. There's even a discount on medical payments coverage for insuring new cars.
Claims score of 4 out of 5 and user satisfaction ratings of 4.5 out of 5
cons
No discounts for making payments in full or for paperless billing
COMPANY HIGHLIGHTS
State Farm's policyholders on a budget can save more money by insuring several cars or by bundling home, renters, condo and life insurance. Furthermore, driving safely for three years in a row may qualify you for discounts.
Vehicles with anti-theft devices and airbags qualify for reduced premiums from State Farm when insured by the company. Additionally, people who finish a defensive driving course qualify for reduced rates.
Best Car Insurance in Louisiana for Poor Driving Records
MoneyGeek ranked Louisiana's auto insurance providers for drivers with a history of traffic offenses, such as being at fault in an accident. The top-rated companies have a good balance between affordability and customer service for those with an accident history in their driving record.
For drivers with a history of at-fault accidents, the following companies in Louisiana are the best:
State Farm: 4.2 out of 5
GEICO: 3.9 out of 5
If you have a bad driving record and are contemplating a State Farm's insurance policy, here are some pros and cons to consider:
MoneyGeek's Pick: State Farm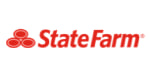 pros
An affordable full coverage policy for drivers with a bad driving history at roughly $2,782 per year
Offers roadside assistance and rental car reimbursement coverages
Claims score of 4 and user satisfaction ratings of 4.5 out of 5
cons
Does not offer accident forgiveness, new car replacement or better car replacement coverages
COMPANY HIGHLIGHTS
At about $2,782 per year, State Farm offers the cheapest car insurance in Louisiana for those with a bad driving history. The company received a score of 4 for claims and a 4.5 for user satisfaction, with five being the best.
State Farm offers the following coverages, even if you have a poor driving record:
Roadside assistance: Roadside assistance services include mechanical assistance, tire replacement, towing and the delivery of fuel, oil and batteries. You will be entitled to one hour of locksmith service if you misplace your key or become locked out of your vehicle.
Rental car reimbursement: If you are at fault in an accident while driving a rented car, this coverage will reimburse you for car rental costs up to a specified limit, travel expenses up to $500 and deductible payback up to $500.
Best Car Insurance in Louisiana for a Military Background
As per MoneyGeek's analysis, USAA is Louisiana's best car insurance provider for current and former military personnel. The company received 5 out of 5 points for financial stability, claims history and affordability, as well as 4.5 ratings for user satisfaction.
The state minimum auto insurance coverage from USAA costs $740 per year on average for a regular driver but $2,347 per year for those who are at fault in an accident.
MoneyGeek's Pick: USAA
pros
An affordable full coverage policy of $2,347 per year on average for poor drivers
Claims score of 5 out of 5, user satisfaction rating of 4.5 out of 5
Offers rental car reimbursement coverage
Offers discounts for being a safe driver
cons
Policies are only accessible to current and former military personnel and their families
COMPANY HIGHLIGHTS
In addition to offering some of Louisiana's most affordable insurance plans, USAA is famous for providing its customers with excellent customer service. The company has a strong reputation across the country.
USAA offers the following notable benefits and more.
Roadside Assistance: With this add-on service, USAA pays for towing, car unlocking, jumpstarting, replacing a flat tire and delivering fuel while on a roadside emergency.
Rideshare insurance: This add-on coverage is beneficial for military members working for a ridesharing company. USAA provides rideshare insurance for the period you're unprotected while waiting for a ridesharing request. If you have a normal USAA auto insurance policy, you may add this coverage for $6 per month.
Legacy discount: Those 25 and under and were previously insured by their parent's USAA insurance but are now purchasing their own USAA policy may be eligible for a legacy discount.
Driver's education discount: USAA policyholders are eligible for a discount after completing an authorized driving safety course.
Best Car Insurance in Louisiana for Young Drivers and Students
Even if you are a student or a young driver in Louisiana, you can get affordable auto insurance that provides great service.
The following companies provide the most affordable and best coverage for young drivers in the state:
State Farm: 4.5 out of 5
GEICO: 4.2 out of 5
State Farm is the best insurance company for young drivers and students mainly because of the following features:
MoneyGeek's Pick: State Farm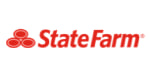 pros
Affordable quotes for adding students and young drivers at around $5,873 per year
Offers good student, driver's education and distant student discounts
Highest user satisfaction score of 4.5 out of 5
4 out of 5 score for claims ratings
COMPANY HIGHLIGHTS
It's expensive to insure students and young drivers or to add them to an adult's policy. State Farm offers affordable rates to them while providing superior customer service. Because young drivers are more likely to file claims, having strong customer service can be advantageous.
Full-time students earning a B average, 3.0 GPA or top 20% of class rank can get a good student discount from State Farm. Students under the age of 25 who live away from home and only drive at home can get a distant student discount. Additionally, drivers under 21 on a policy can obtain a driver's education discount by completing an approved driver education course.
Best Car Insurance in Louisiana for Those With New Cars
MoneyGeek's study also looked into the best auto insurance companies for first-time drivers in Louisiana. Drivers who buy a new car should consider adding new car replacement coverage to their policy. If your new car is damaged within the first few years, the protection will cover the cost of purchasing a similar model and brand.
Additionally, if your insurance provides better car replacement coverage, you may be able to replace your damaged car with a newer model. For automobiles that are less than five years old, the majority of insurance providers provide this coverage. This type of coverage is usually not included in standard policies and must be acquired separately.
With a score of 3.4 out of 5, Allstate gets the top MoneyGeek rating in Louisiana for this category.
MoneyGeek's Pick: Allstate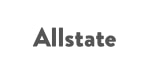 pros
Affordable policies costing an average of $2,845 per year
Offers new car replacement coverage
cons
Doesn't offer better replacement coverage
Claims and user satisfaction ratings of 3.5 out of 5
COMPANY HIGHLIGHTS
For individuals who have recently purchased a new car, Allstate's new car replacement coverage is an excellent option. As soon as you drive your car off the lot, its value starts to depreciate. If your car is two model years old or fewer and is involved in an accident, this coverage replaces it with a new model without taking depreciation into account.
Best Car Insurance in Louisiana for Low-Mileage Drivers
Pay-per-mile insurance is available from a large number of insurance companies. This policy gives those who don't drive as much the option to pay for car insurance based on how many miles they drive each year. Nationwide SmartRide is Louisiana's top pay-per-mile program, while several other providers offer the most affordable low-mileage insurance.
MoneyGeek's Pick: Nationwide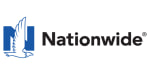 pros
Offers affordable policies to low-mileage drivers
cons
For frequent drivers, this coverage is more expensive than standard auto insurance
COMPANY HIGHLIGHTS
Nationwide SmartRide is a discount program that assesses your driving behaviors in order to determine your eligibility for discounts. It's a hybrid of pay-per-mile and driving behavior. It calculates your discount based on four factors, including miles driven, hard braking and acceleration, idle time and nighttime driving. The discount will be applied at the time of insurance renewal.
How to Find the Best Car Insurance in Louisiana in For You
Selecting the best car insurance policy in Louisiana involves a lot of factors. Consequently, you should choose a company that strikes an appropriate balance of service quality, affordability and financial stability.
MoneyGeek ranked the best car insurance companies in the state based on these criteria, but you should do your own research as well to identify which insurance company and plan best meets your requirements.
1
Research Customer Service Reputations in Louisiana
MoneyGeek collected car insurance quotes from various providers using a sample driver profile and analyzed NAIC complaint ratios and J.D. Power's customer satisfaction ratings to determine the best insurers in Louisiana. Along with MoneyGeek's recommendations, you may check J.D. Power's ratings and the NAIC's complaint index to determine which provider is the best fit for your needs. Additional information regarding car insurance may be found on Louisiana's department of insurance's website.
2
Compare Quotes for Yourself
MoneyGeek analyzed insurance rates for a sample driver rather than the whole state for this research. To get a better idea of the state's average prices and coverage, you should compare quotes from at least three different insurers.
3
Make Sure the Company Has Coverages You Want in Louisiana
Prior to buying a car insurance policy, verify that the company you're considering offers the coverage you need and any applicable discounts or offers. Certain insurers may provide a discount or additional coverage but may not indicate if it is accessible in Louisiana.
4
Double-Check Financial Stability Ratings
A company's financial stability should be considered while buying insurance. Larger insurance companies are more likely to pay claims quickly and fairly. Regional insurance firms, on the other hand, may have financial struggles, resulting in slow claim processing.
FAQs About the Best Car Insurance in Louisiana
Your insurance premium in Louisiana will be determined by a number of variables, including the amount of coverage you need. We've answered some of the most frequently asked questions about car insurance in the state.
Methodology
MoneyGeek worked with Quadrant Information Services to collect auto insurance data from Louisiana's insurance companies. The study's sample driver is a 40-year-old male with a clean driving record who owns a 2010 Toyota Camry LE. The driver has comprehensive and collision insurance of 100/300/100 with a deductible of $1,000.
Customer satisfaction, financial stability and claims satisfaction ratings were provided by AM Best, J.D. Power and the National Association of Insurance Commissioners (NAIC). Discounts and coverages for the insurance companies were collected from their respective websites.
About the Author
---
---