best
renters insurance
Tucson
2023
The Cheapest and Best Renters Insurance in Tucson
The Companies With the Cheapest Renters Insurance in Tucson
Cost is a major factor to consider when choosing a renters insurance policy in Tucson since most insurers provide similar insurance coverage. According to MoneyGeek's report, the two cheapest renters insurance companies in Tucson for an average tenant are:
USAA: $94 yearly (only serving current and former military members and their families)
State Farm: $95 yearly
Policyholders with USAA will get even more value for money. All of the company's policies cover flood and earthquake risk, and they reimburse items at replacement cost.
MoneyGeek calculated the average prices using rental insurance plans of $20,000 in personal property coverage, $100,000 in liability coverage and a $500 deductible. The cost of insurance is determined by the amount of coverage and the deductible you choose. The table below shows how rates vary depending on the amount of personal property you choose to cover.
Residents living elsewhere in Arizona can compare renters insurance quotes for the entire state.
Average Annual Rates for Personal Property Insurance
Personal Property Coverage:
Scroll for more
Compare Renters Insurance Rates
Ensure you're getting the best rate for your renters insurance. Compare quotes from the top insurance companies.
What Are the Best Renters Insurance Companies in Tucson?
The following two are the companies in Tucson offering the best renters coverage, according to MoneyGeek's scoring system:
Best Overall: State Farm
Runner-up: Allstate
USAA received the highest score in Tucson by MoneyGeek's rating system. However, because USAA is only available to military members, veterans and their families, it is not listed as best overall.
MoneyGeek's unique rating system took into account affordability data, J.D. Power's consumer satisfaction ratings and AM Best's financial stability ratings. MoneyGeek also observed that these companies have exclusive coverages not always offered by other renters insurance providers in the region.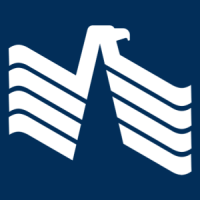 Geek Quick Take
USAA is consistently one of the most affordable choices in the country and is popular for its unique coverages. Unlike other companies, it includes flood and earthquake coverage in all of its policies. If you're deployed abroad or plan to relocate to another country, USAA will still cover you.
More About USAA
Our top pick, USAA, ranked highly in all categories, including MoneyGeek's affordability ratings and J.D. Power's customer service ratings. However, only former and current military members and their families can buy USAA policies.
Read MoneyGeek's USAA renters Insurance Review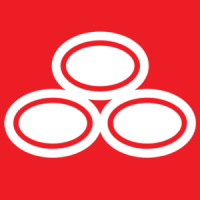 Geek Quick Take
State Farm is also typically one of the cheapest renters insurance companies in America. For $25 a year, you can add identity restoration coverage to your renters policy to protect yourself from the costs of identity theft. Additionally, the company offers policies that provide earthquake coverage for those who live in an earthquake-prone region.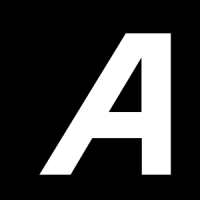 4
American Family Insurance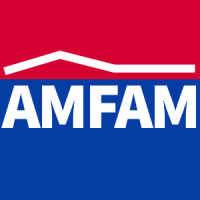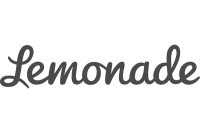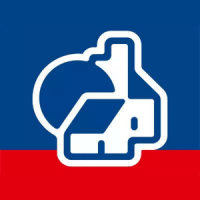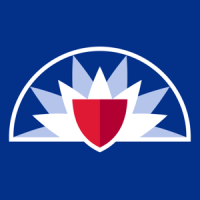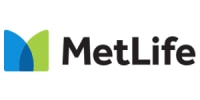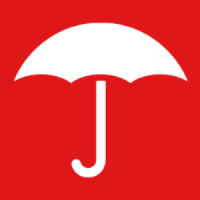 The Average Cost of Renters Insurance in Tucson for 2023
renters insurance is equal to the average.
Renters in Tucson pay an average of $153 in renters insurance costs yearly or around $13 monthly. This is $6 less per year than the national average of $159 for renters insurance.
What Factors Impact Renters Insurance Costs in Tucson?
While there are several factors that impact your renters insurance cost, the following are the most impactful to the amount you will spend.
Personal property coverage amount - Evaluate how many assets you want to protect and how valuable they are. The most significant factor in determining the rental insurance rate is the amount of personal property coverage you choose.
Location - The cost of insurance is also affected by the crime rate in a given area. Cities with a high crime rate have higher insurance rates. With the city's moderately high crime rate, renters in Tucson can expect to pay a higher insurance premium than a typical American.
Deductible - A deductible is a charge you pay to the insurance company while filing an insurance claim. The insurer will reimburse you the claim amount after subtracting the deductible from the overall coverage. Your insurance rates will be lower if you have a higher deductible and vice versa.
Actual Cash Value (ACV) vs. Replacement Cost Value (RCV) - An ACV insurance policy considers asset depreciation and offers less money for the damage or loss of older items. An RCV insurance policy reimburses you for the cost of replacing the lost or damaged assets with similar products of current market value. An RCV insurance policy will be costlier due to the higher insurance payout.
Liability coverage amount - The liability coverage level will have a minor impact on insurance costs. A standard policy will cover $100,000 in liability coverage. You can, however, add thousands of dollars of coverage to your insurance plan for a few extra dollars per year.
Calculate How Much Renters Insurance You Need
Does My Tucson Neighborhood Impact Cost of Renters Insurance?
Unlike most other types of insurance, renters insurance premiums are not significantly affected by where you live within Tucson. According to MoneyGeek's research, the area you live in affects your monthly rental insurance rates only by a few dollars.
Understanding Renters Insurance in Tucson
Although renters insurance is not a legal requirement for renting a home in Arizona, some landlords may insist on it as a condition of renting their property. MoneyGeek also recommends purchasing a policy because it is a smart and affordable way to protect your belongings from theft and damage.
When purchasing renters insurance, it's important to know what the policy covers and what it doesn't. A standard renters insurance policy covers personal property, additional living expenses, liability insurance and medical payments in Tucson.
What Does Renters Insurance Cover in Tucson?
When shopping for renters insurance in Tucson, go with the company that provides enough coverage for your assets. A renters insurance policy is an excellent way to safeguard your valuables from theft. According to the FBI, the city's reported property crime rate in 2019 was 2,862 per 100,000 people. This figure is a significant 51% higher than the national average.
Tucson's renters may need to protect their assets from hazards such as fire and water damage, which can strike anywhere. The majority of Tucson's insurers have renters insurance policies that provide the following coverages:
Personal property coverage - Personal property coverage protects your rental home's assets against risks such as fire, theft and weather-related damage. Things such as furniture, appliances and clothes are commonly covered under this coverage.
Additional living expenses - If your home becomes uninhabitable due to a covered risk, getting extra living expenses coverage can come in handy. It will cover the cost of your temporary housing, including meals and hotel rooms.
Liability insurance - If a guest is injured or their property is damaged while in your rental home and you are held liable, this would provide coverage for your expenses.
Medical payments coverage - If anyone is injured on your rental property, this coverage will cover the medical costs incurred due to the accident, regardless of who is at fault.
What Is Not Covered by Renters Insurance in Tucson?
Renters insurance protects only your personal belongings, not the home's structure, which is your landlord's responsibility. Also, most renters insurance does not cover all potential risks.
Most renters insurance policies cover water damage caused by a burst pipe. Many standard insurance plans, however, do not cover losses caused by weather-related flooding. If you live in a flood-prone area, purchasing flood insurance through the National Flood Insurance Program may be a good idea.
Other items not covered by most renters insurance plans include your roommates' belongings, earthquake damage, damage to your car and jewelry and other valuables worth more than the policy limits. Not all policies are created equal. Before completing your order, read the policy thoroughly to ensure that you have the correct coverage.
Frequently Asked Questions About Renters Insurance in Tucson
For Tucson renters looking to purchase insurance, finding a company that offers affordability as well as quality service is important. Here are some common questions about renters insurance in Tuscon.
Renters Insurance in Tucson Analysis: Methodology
Moneygeek analyzed hundreds of quotes in Tucson to help you find cheap renters insurance. The best renters insurance rankings were determined using data from J.D. Power, AM Best and our affordability metrics derived from a comprehensive analysis of quotes provided by Quadrant.
About Mark Fitzpatrick
---
---