If you want renters insurance that balances quality and cost, MoneyGeek ranked the top renters insurance companies in Vermont. Our scoring system considers affordability, financial strength and customer service in companies across Vermont so you can find the ideal company for your insurance needs.
Cheap
Renters Insurance
Vermont
2023
The Cheapest Renters Insurance in Vermont



Cheap Renters Insurance Companies in Vermont
For many consumers, cost is the most important consideration when choosing a renters insurance policy. Co-Operative Insurance and Vermont Mutual offer the cheapest renters insurance in Vermont. Each company provides coverage at an average price of about $8 per month or $100 annually.
These average monthly and yearly rates are based on prices across several ZIP codes in Vermont. The premiums are for a plan with personal property coverage of $20,000, liability coverage of $100,000 and a deductible of $500.
Personal Property Coverage:
Scroll for more
Compare Renters Insurance Rates
Ensure you're getting the best rate for your renters insurance. Compare quotes from the top insurance companies.
Best Renters Insurance Companies in Vermont
The best renters insurance company in Vermont is Vermont Mutual Insurance, earning a score of 96 out of 100.
MoneyGeek gathered data and information to rank the best companies in the state. The rankings are based on affordability, financial stability and customer satisfaction. MoneyGeek also took into account its online services, insurance policies, discounts and availability in other states.
These companies may not be the cheapest in Vermont, but they excel at balancing cost and quality. Choosing these companies can save you money and time when filing a claim. Plus, you'll get extra safeguards and excellent customer service at a low cost.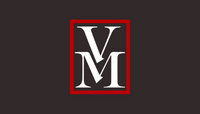 Geek Quick Take
MoneyGeek's top choice for the best renters insurance in Vermont is Vermont Mutual Insurance. It earned a perfect score in affordability and scored 4.50 in customer satisfaction and financial stability. You can add coverage for your valuable items, such as jewelry and fine art, to your policy.
More About Vermont Mutual
In addition to basic coverages, consumers can add theft protection and coverage of valuable items to their policies. These give extra protection to your personal property. Renters can also access extra protection for their computers, tablets and laptops. It's even possible to get coverage against identity theft.
Vermont Mutual Insurance is only available in Vermont and does not have a mobile app. Therefore, managing your account, policies, payments and filing of claims may be a little less convenient.
2
Co-Operative Ins Companies

Geek Quick Take
Co-Operative Insurance gets a perfect score for affordability. It ranks second in customer service and third in financial stability. Renters can take advantage of this insurer's free identity theft resolution services to help keep their identities safe.
More About Co-Operative Ins Companies
Available in Vermont and New Hampshire, a huge advantage of Co-Operative Insurance is that the agents are close to the community. Therefore, it's easy to find and contact an agent when needed. The company also offers discounts and a fast claims system.
Agents can suggest which policy will best fit your needs. The availability of an agent nearby makes it easier for you to alter your policies, whether you're adding coverage or simply getting a different policy.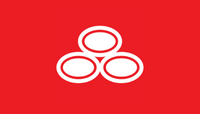 Geek Quick Take
State Farm has a perfect financial stability score. It ranks first in terms of customer satisfaction and third in terms of affordability. State Farm offers a personal liability umbrella policy to provide extra coverage for policyholders.
More About State Farm
State Farm insurance is available in every state. However, with three add-on coverages and two discount opportunities, its offerings are below the industry average. That said, it offers more common coverages such as identity theft and earthquake damage. Renters can save money by combining their renters and auto insurance policies. Plus, those who live in areas with protective devices, like smoke detectors, fire alarms and burglar alarms, are also eligible for a discount.
State Farm offers a mobile app where you can access their financial services, make payments and manage your account. You can also get a personalized quote for renters insurance on their website.
Read MoneyGeek's State Farm renters Insurance Review
MONEYGEEK EXPERT TIP
A more expensive policy can actually help you save money. This is because choosing the best renters insurance that fits your situation can ensure that you have the coverage you need and that you receive excellent service if you need to file a claim.
Largest Renters Insurance Companies in Vermont
A company with a large market share can provide you with added security. These businesses are typically more financially stable, allowing them to devote more resources to improving customer service. Improved services can also lead to better experiences, whether you are shopping for a policy or filing a claim.
| | Company | Market Share |
| --- | --- | --- |
| 1. | Vermont Mutual | 12.5% |
| 2. | Liberty Mutual | 11.9% |
| 3. | Co-Operative Ins Companies | 10.8% |
| 4. | State Farm | 7.7% |
| 5. | USAA | 6.0% |
Average Cost of Renters Insurance in Vermont
renters insurance is equal to the average.
The average cost of renters insurance in Vermont is $105 annually. This is less than the national average.
This rate is for renters insurance policies that have personal property limits of $20,000, liability limits of $100,000 and a deductible of $500.
The cost of renters insurance is determined by a variety of factors. The biggest contributor is the value of your personal property. You can get an estimate of your policy cost in relation to the value of your personal property by using MoneyGeek's calculator below.
MONEYGEEK EXPERT TIP
By comparing renters insurance quotes, renters in Vermont can save some money while finding the best deal. The cheapest options, Vermont Mutual and Co-Operative Insurance, provide $15 in savings per year when compared to State Farm, which is the most expensive company in Vermont.
What Factors Impact Renters Insurance Cost in Vermont
Many factors determine your renters insurance premium. These can include your location, credit score, deductible and more. Be sure to remember these factors as you shop for renters insurance in Vermont.
Renters insurance companies consider your ZIP code when determining your premium. If your rental is in an area that has higher crime rates or is more prone to natural disasters, you may have to pay higher rates.

Providers use your credit score to analyze the probability you'll file a claim. Insurers have found that people with poor credit scores are more likely to file claims than those with high scores. As a result, renters with low credit scores could pay higher premiums.

Actual Cash Value (ACV) vs. Replacement Cost Value (RCV)

Insurance carriers make payouts based on actual cash value (ACV) or replacement cost value (RCV) calculations. While ACV policies are cheaper, they also reimburse you less because they consider your belongings' depreciation over time. RCV plans are pricier because they will reimburse you for a new item of the same type and quality.

When your insurance company agrees to pay your claim, you have to pay a deductible. A policy with a higher deductible will have a lower monthly rate since you need to pay more out of pocket. Packages with lower deductibles have a higher cost because the provider pays more in reimbursement.

Policies with a higher coverage amount tend to cost more than those with lower coverage amounts. It's a good idea to perform a house inventory before shopping for quotes to learn the actual value of your possessions. This can help you avoid paying for more coverage than you need.
Compare Renters Insurance Rates
Ensure you're getting the best rate for your renters insurance. Compare quotes from the top insurance companies.
Renters Insurance in Vermont: What You Need to Know
MoneyGeek recommends that tenants buy renters insurance since it protects their belongings at an affordable price. It can be beneficial to have if you experience theft, destruction from a natural disaster or a fire.
In Vermont, 24.9% of people are renters and the average monthly rent price is $980. For a standard policy with $20,000 in personal property coverage, $100,000 in liability coverage and a $500 deductible, the average monthly renters insurance price is $9. This rate is .89% of the price of rent.
What Renters Insurance Typically Covers in Vermont
Before you buy renters insurance in Vermont, you should understand what your policy does and does not cover. A standard plan covers personal property, medical payments, additional living expenses and liability insurance.
Personal property insurance in Vermont will protect your belongings from damage caused by hail, windstorms and lightning.
What Renters Insurance Typically Does Not Cover in Vermont
Please read your policy's fine print to find out what it covers. Talk to your agent if you have questions so you can make sure your claims get paid.
Renters insurance in Vermont covers many types of emergencies. However, certain issues may not be included in your policy. Here are some situations that your renters insurance probably won't cover.
Event

Description

Renters insurance covers water damage from a broken main or pipe. Unfortunately, flooding from natural disasters is typically excluded. It may be a good idea to get coverage through the National Flood Insurance Program (NFIP) if you are concerned about flooding.

Earthquakes are normally not covered by renters insurance. You will need to pay more if you want this type of coverage.

Renters insurance covers your property, not your rental home's structure. This is your landlord's responsibility.

Unless your roommate is included in your policy, their belongings won't be protected. They will need to buy their own insurance.

Valuables like jewelry or gaming computers are generally excluded from renters insurance. You need to purchase an additional rider if you want them to be covered.
MONEYGEEK EXPERT TIP
The Department of Financial Regulation of Vermont oversees the safety of consumers against insurers. This department ensures the legitimacy of insurance companies to avoid fraud. You can file a complaint or verify a license through this department.
If you need help with renters insurance concerns, you can contact the Department of Financial Regulation using the following channels:
Address: 89 Main St., Montpelier, VT 05620 - 3101
Hotlines:

802-828-3301
833-DFR-HOTLINE (toll-free)
833-337-4685 (toll-free)

Website: https://dfr.vermont.gov/industry/insurance
Auto Insurance
Auto Insurance
FAQs About Renters Insurance in Vermont
To help you determine which insurer is the best option for you, we've answered some of the most frequently asked questions about renters insurance in Vermont.
Compare Renters Insurance Rates
Ensure you're getting the best rate for your renters insurance. Compare quotes from the top insurance companies.
Renters Insurance in Vermont Analysis: Methodology
MoneyGeek analyzed renters insurance premiums from 3 of the top insurance company in Vermont that were provided in partnership with Quadrant. Our analysis includes quotes from ZIP codes across Vermont. Quotes were gathered for policies with personal property coverage of $20,000, $50,000 and $100,000; liability coverage of $100,000 and a deductible of $500.
About Mark Fitzpatrick
---
---