Renters insurance is required by most landlords as a measure to prevent liability disputes, grant coverage for your personal belongings and guarantee compensation for unexpected harm within the rented property. Even if it's not required, purchasing renters insurance can alleviate the financial strain of replacing your belongings or covering medical expenses or hotel fees if a disaster occurs.
Table of Contents
Compare Insurance Rates
Ensure you are getting the best rate for your insurance. Compare quotes from the top insurance companies.
When Is Renters Insurance Required?
Renters insurance can only be required by your property management company or landlord. No state or federal laws mandate that you carry it. However, regardless of the requirement, purchasing renters insurance can smooth out the financial challenges that might arise from replacing your possessions or handling medical bills and accommodation costs in the event of a disaster.
Why Do Landlords Require Renters Insurance?
Landlords require renters insurance for two main reasons: to preserve your welfare as a tenant and to safeguard their property. Renters insurance complements a landlord's existing property insurance, providing robust coverage that benefits both tenant and owner. For instance, renters insurance is mutually beneficial because it:
Covers your relocation expenses: If your rented property becomes uninhabitable, the loss of use coverage in your renters insurance policy pays for temporary accommodation without financial strain.
Reduces the likelihood that a tenant will approach with an invalid claim: Having renters insurance shields landlords from unjustified claims, offering protection against potential disputes. For instance, if a guest gets injured in your unit, your renters insurance can cover the medical costs.
Helps screen potential tenants: Renters insurance is an indicator of financial responsibility, assisting landlords in identifying tenants who may pose fewer issues.
Offers peace of mind: For landlords, knowing tenants have renters insurance means fewer unexpected costs and a reduced risk of conflicts.
How Does Renters Insurance Work With Your Landlord?
If your landlord requires renters insurance, there are several ways you can prove you have it, such as showing them your policy or even adding them as an interested party.
An interested party in renters insurance is an entity, often your landlord or property manager, who receives notifications about any changes made to your policy. For instance, if you increase or decrease limits or if you decide to cancel, the interested party will be informed. It's an easier way to keep your landlord updated about your policy.
Some landlords might mistakenly ask to be an "additional insured", which is another person who will be insured by your policy. Your landlord cannot be added to your policy. If you are asked to add them as an additional insured, clarify if they mean interested party instead.
Do You Have to Buy Renters Insurance Even if Your Landlord Doesn't Require It?
Even if your landlord doesn't require renters insurance, having a policy makes sense from a financial standpoint. After all, this insurance protects the accumulated value of your personal belongings, which may be higher than you realize. Not to mention, your landlord's insurance policy will not cover you or your belongings — if you face losses due to a fire or theft, you won't be able to go after your landlord to get a replacement.
Renters insurance covers three things: your personal belongings, your liabilities and your expenses if your unit becomes uninhabitable.
Your landlord's insurance policy does not cover you or your belongings.
What Renters Insurance Covers
Understanding the different coverages involved can help you understand why you need renters insurance and what value it brings. A policy typically includes four main types of coverage: personal property protection, personal liability, additional living expenses and medical payments.
The Four Main Renters Insurance Coverages
| Coverage | Description |
| --- | --- |
| Personal Property Protection | This covers items such as your computer, phone, clothing, furniture and other personal items damaged or destroyed, up to your coverage limit. |
| Personal Liability | Personal liability comes into play if you accidentally damage your rental property or your negligence leads to injuries on the property. |
| Additional Living Expenses | If your rental property becomes uninhabitable, this covers costs associated with temporary housing, like a hotel and meals. |
| Medical Payments | If you're injured at the property, regardless of whether you were at fault, medical payment coverage can help pay expenses related to the injury. |
Why Should You Consider Getting Renters Insurance?
Considering what renters insurance covers, there are several benefits to getting a renters insurance policy. Understanding these key benefits can help you discover why buying renters insurance is essential — even if it's not required by your landlord or property manager.
It replaces your belongings if they get damaged: If your personal belongings are damaged due to a covered event, be it a fire, a storm or a burst pipe, your policy will pay to repair or replace your belongings. This can save you hundreds or even thousands of dollars in replacement costs.
It prevents you from paying for costly medical bills: If a guest you have over gets injured, whether due to a simple slip and fall or a loose tile, your renters insurance policy will pay for their medical bills.
It pays to relocate you if something happens to your unit: If your unit is deemed uninhabitable after a fire or flood, your renters insurance policy will pay for hotel costs and other incurred expenses, such as additional transportation and food costs, pet boarding and more.
It ensures your protection at an affordable cost: You can get cheap renters insurance if you shop around — a standard policy with $20,000 limits for personal property coverage costs a mere $15 a month — a small price to pay
It helps you meet landlord requirements: Since most landlords require renters insurance, having a policy means you have one thing ticked off your list.
Loading...
Renters Insurance Is Relatively Affordable
Homeowners can easily spend thousands of dollars per year insuring their properties, but renters insurance is far less expensive. Because this type of insurance doesn't protect the building's structure, it costs a fraction of common insurance types such as home or auto. If you take out a policy with $20,000 in personal property protection, MoneyGeek found renters will pay an average of $15 per month. But the lowest cost renters insurance will be even less than that.
When considering how your monthly premium may rise or fall, know that the main factor affecting your cost is how much personal property protection you purchase. For instance, renters insurance for $100,000 in personal property coverage costs an average of $41 per month. Regardless of your coverage, you should always compare quotes from several different companies while keeping your coverage limits consistent to see how the premiums differ.
| Personal Property Coverage Limit | Average Monthly Rate |
| --- | --- |
| | |
| | |
| | |
The Cost of Renters Insurance by Coverage Level
How Much Renters Insurance Do I Need?
Figuring out how much personal property coverage and personal liability coverage to purchase entirely depends on your needs. Industry experts advise that you buy enough personal property protection to cover your possessions and go with the standard $100,000 in liability insurance.
How Much Personal Property Coverage Do I Need?
Did you know that people typically underestimate the value of what they own? It's important that you carefully consider how much your personal property is worth before selecting a policy. Then, you should buy a policy with personal property coverage limits high enough to cover all your things. You should be aware that some high-value items like jewelry have individual sub-limits, meaning they won't be fully covered. Take time to understand the ins and outs of personal property coverage before making your decision.
How Much Personal Liability Coverage Do I Need?
A standard policy provides $100,000 in liability coverage, a figure that works for most renters. If you want additional security, you can opt for a $300,000 or even $500,000 limit and pay only a few dollars more per month.
Who Should I Buy Renters Insurance From?
You've decided renters insurance makes sense for your situation, but which company should you purchase it from? MoneyGeek recommends both State Farm and Allstate if you want the best renters insurance, offering reliable coverage at an affordable rate.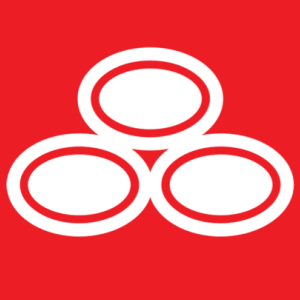 State Farm
State Farm offers the best blend of affordability, customer service and financial stability. On average, renters can get a renters insurance policy with State Farm for $11 per month.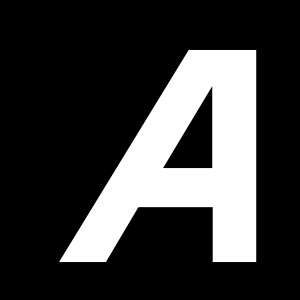 Allstate
On average, Allstate is even cheaper for renters than State Farm. Those looking for savings should get a quote with Allstate.
FAQs About Buying Renters Insurance
Navigating the intricacies of lease agreements can be challenging — which is why it's crucial to determine if renters insurance is required to avoid potential pitfalls down the road. To give you more insight, we've answered the most frequently asked questions about whether renters insurance is required.
Read More About Renters Insurance
Renters Insurance
Renters Insurance
About Katy McWhirter
---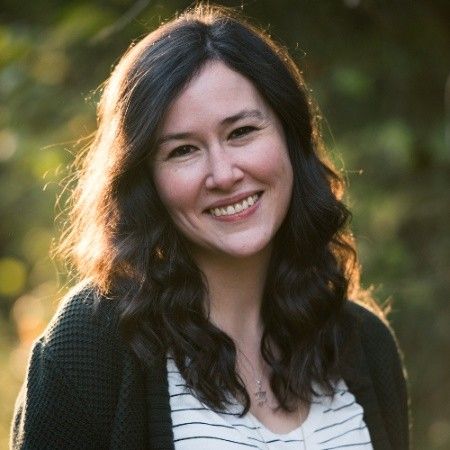 ---