That said, every tenant should buy it to receive financial protection against unexpected damages and liability costs. Renters insurance can also pay for a place to stay if your apartment becomes temporarily uninhabitable.
Compare Insurance Rates
Ensure you are getting the best rate for your insurance. Compare quotes from the top insurance companies.
When Is Renters Insurance Required?
Renters insurance can only be required by your property management company or landlord. No state or federal laws mandate that you carry it. Landlords have many reasons to require renters insurance:
Covers relocation expenses due to the space becoming unfit for living.
Reduces lawsuit risks because a landlord's insurance typically doesn't cover renter negligence.
By avoiding claims on their policy, it lowers the chance of the landlord's insurance premium rising.
Covers personal property damage in instances when the landlord's insurance doesn't.
Should I Get Renters Insurance Even if My Landlord Doesn't Require It?
Renters insurance offers many benefits when you don't own your home. Whether you rent an apartment or house, it's important to note that your landlord's insurance policy does not cover you or your belongings.
A renters insurance policy helps ensure that costs such as third-party medical bills, personal property replacement, living expenses and temporary housing don't come out of your pocket. Given that renters insurance offers an affordable option for ample protection, taking out a policy makes good financial sense.
Reasons

To Get Renters Insurance
---
Renters insurance covers common perils such as fire, vandalism and theft. It also will cover the liability costs of third-party injuries sustained on the property.
According to MoneyGeek data analysts, the average cost of renters insurance is only $13 per month.
Your landlord is not responsible for damages to your personal property unless it's their fault.
What Renters Insurance Covers and Why It's Valuable
If you're wondering why you may need renters insurance, understanding the different types of coverage provided can help you understand its value. The four main types of coverage included in renters insurance are personal property protection, personal liability, additional living expenses and medical payments. Review the table below to learn more about each.
The Four Main Renters Insurance Coverages
Coverage

Description

Personal Property Protection

This covers items such as your computer, phone, clothing, furniture and other personal items damaged or destroyed up to your coverage limit.

Personal Liability

Personal liability comes into play if you accidentally damage your rental property or your negligence leads to injuries on the property.

Additional Living Expenses

If your rental property becomes uninhabitable, this covers costs associated with temporary housing, like a hotel and meals.

Medical Payments

If you're injured at the property, regardless of whether you were at fault, medical payments coverage can help pay expenses related to the injury.
An example of renters insurance helping cover costs could involve a burst pipe. While the landlord's insurance would cover repairs to the building, it would not cover any losses you incur. Suppose the pipe burst in your bedroom, damaging your clothes, furniture, television and computer. In that case, you could easily spend several thousand dollars replacing these items out-of-pocket if you don't have renters insurance. Standard renters insurance policies provide $20,000 in personal property protection, meaning you could get everything covered.
Renters Insurance Is Relatively Affordable
Homeowners can easily spend thousands of dollars per year insuring their properties, but renters insurance is far less expensive. Because this type of insurance doesn't protect the building's structure, it costs a fraction of common insurance types such as home or auto. If you take out a policy with $20,000 in personal property protection, MoneyGeek found renters will pay an average of $13 per month. But the lowest cost renters insurance will be even less than that.
When considering how your monthly premium may rise or fall, know that the main factor affecting your cost is how much personal property protection you purchase. You should always compare quotes from several different companies while keeping your coverage limits consistent to see how the premiums differ.
The Cost of Renters Insurance by Coverage Level
| Personal Property Coverage Limit | Average Monthly Rate |
| --- | --- |
| $20,000 | $13 |
| $50,000 | $20 |
| $100,000 | $31 |
How Much Renters Insurance Do I Need?
Once you decide whether renters insurance fits your needs, the next decision involves figuring out how much personal property protection and personal liability coverage to purchase. Industry experts advise that you buy enough personal property protection to cover your possessions and go with the standard $100,000 in liability insurance.
How Much Personal Property Coverage Do I Need?
Did you know that people typically underestimate the value of what they own? It's important that you carefully consider how much your personal property is worth before selecting a policy. Then you should buy a policy with personal property coverage limits high enough to cover all your things. You should be aware that some high-value items like jewelry have individual sub-limits, meaning they won't be fully covered. Take time to understand the ins and outs of personal property coverage before making your decision.
How Much Personal Liability Coverage Do I Need?
A standard policy provides $100,000 in liability coverage, a figure that works for most renters. If you want additional security, you can opt for a $300,000 or even $500,000 limit and pay only a few dollars more per month.
Who Should I Buy Renters Insurance From?
You've decided renters insurance makes sense for your situation, but which company should you purchase it from? MoneyGeek recommends both State Farm and Allstate if you want the best renters insurance offering reliable coverage at an affordable rate.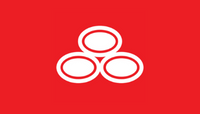 State Farm
State Farm offers the best blend of affordability, customer service and financial stability. On average, renters can get a renters insurance policy with State Farm for $11 per month.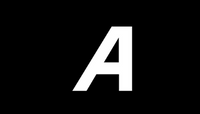 Allstate
On average, Allstate is even cheaper for renters than State Farm. Those looking for savings should get a quote with Allstate.
FAQ About Buying Renters Insurance
If you read this guide but still have a few lingering questions, know that you're not alone. To help you feel confident in your decision, read on to find the answers to some common questions about renters insurance.
Read More About Renters Insurance
Read More About Renters Insurance
Renters Insurance
Renters Insurance
About Katy McWhirter
---
---