Renters insurance can provide valuable financial protection for the personal property of the nearly 20 million students attending college each year. Renters insurance isn't typically required, but it's highly recommended for college students who are living away from home while attending school. For an average cost of $13 per month, renters insurance can protect college students from the cost of replacing clothes, textbooks, electronics and other valuable possessions in the event of a loss.
Read on to learn more about how renters insurance works and what MoneyGeek recommends as the best and cheapest companies for students.
What is Renters Insurance?
As the name suggests, renters insurance is offered to people leasing an apartment, duplex, house or any other kind of home. Renters insurance for college students protects everything under the roof. Most renters insurance policies include coverage for common perils such as:
Personal property theft
Water backup damage
Fire damage
Natural disasters, like hurricanes and tornadoes
Bodily injury as the result of an accident occurring on the insured property
For example, imagine if you were to arrive back home after class to find your computer and bike stolen. After you call the police to take a report, your next call should be to the insurance company. Because theft is a covered event, the insurance company will pay the fair market value of your stolen items to replace them, minus the insurance deductible.
Renters insurance doesn't just cover your items in the event something happens to them. The best renters insurance for college students can also offer protection for many of life's unplanned mishaps. Other coverages included in most renters insurance policies include:
Liability insurance: If an in-home accident causes property damage or injury, renters insurance can make sure you don't have to pay out of pocket for damages. Your policy may pay for repairs and any medical bills coming out of the accident, up to the policy limits and minus any deductibles.
Medical payments: If somebody gets injured from falling down the stairs, slipping on ice or another common household accident, your renters insurance may prevent you from being responsible for paying directly for damages. Most policies offer ambulance transportation coverage, emergency care and payment of other medical bills directly associated with the incident.
Additional living expenses: If a fire, natural disaster or other kind of covered incident forces you out of your rented property, your renters insurance may help you get another place to live. Until you can move back in, the insurance company could help you pay the rent for another place, keeping you from breaking your budget.
Compare Renters Insurance Rates
Ensure you're getting the best rate for your renters insurance. Compare quotes from the top insurance companies.
The Best Cheap Renters Insurance Company for Students
Based on MoneyGeek's analysis, the most affordable renters insurance for college students is Allstate Insurance. For a policy with $20,000 in personal property protection and a $500 deductible, Allstate's coverage costs an average of $10 per month, which is lower than the national average of $13.
| Company | Monthly Rate |
| --- | --- |
| Allstate | $10 |
| State Farm | $11 |
| Farmers | $13 |
| Travelers | $13 |
| MetLife | $14 |
| Nationwide | $28 |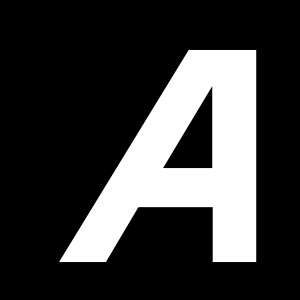 Allstate
Based in greater Chicago, Allstate Insurance is one of the oldest insurance companies in America, offering auto, homeowners and renters insurance. The company has an A+/stable financial rating from AM Best.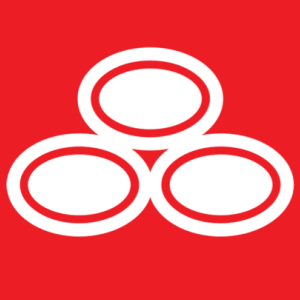 State Farm
State Farm is one of the cheapest renters insurance companies for college students, but it also offers plenty of additional coverages if you want to pay more, such as earthquake coverage and cyber attack and identity theft coverage
Your monthly payment for renters insurance is based on several factors. Your ZIP code, what kind of property you are renting, how much personal property you are covering and your deductible can affect your policy price. It's essential to get multiple renters insurance quotes before deciding to make sure you're getting the right balance of benefits at the right price.
Do College Students Need Renters Insurance?
Unlike auto insurance, renters insurance for college students isn't a legal requirement. In most cases, it's a good idea to have a policy covering personal property to help recover stolen or damaged items after a theft or emergency. This is especially true if you're living off-campus, as you won't be covered under your parents' homeowners insurance policy.
MONEYGEEK EXPERT TIP
If you're living off-campus, your parent's homeowners insurance usually doesn't extend to the belongings you have in your apartment. Regardless of whether you live alone or with friends, you will need a renters insurance policy to cover your property, liability and the costs of staying somewhere else if your apartment becomes uninhabitable.
Do College Students Living off Campus Need Renters Insurance?
If you decide to live off campus, your landlord may require you to hold renters insurance. Lease agreements can require renters to maintain a certain amount of insurance and provide proof of policy when signing the contract. If your roommate has a renters insurance policy, you won't be able to benefit from it unless your name is on it as well.
Although you technically aren't required to buy renters insurance if your landlord doesn't ask you to, MoneyGeek recommends purchasing a policy with high enough limits to cover the value of your personal property. It will cost some money every month, but it will pay off if your school supplies and other personal property are stolen or destroyed.
Do College Students Living in Dorms Need Renters Insurance?
If you opt to live in on-campus housing, dorm renters insurance isn't necessarily required. In most cases, your family's homeowners insurance plan will cover your possessions, including computers, electronics and clothes.
However, how much coverage you have is limited by the outside-of-home coverage limit. For example, your parents' home insurance policy could include $100,000 in personal property coverage, but it may only cover 10% of damages outside of the home. In this example, the coverage for your dorm room property would only be $10,000.
MONEYGEEK EXPERT TIP
Your family's homeowners or renters insurance policy may offer coverage for your dorm room, but it's limited. If the outside-of-home coverage limit of your parents' policy is 10%, then $100,000 in personal property coverage would only cover you for $10,000 of damage or theft in your dorm room.
Suppose your family doesn't have personal property coverage as part of their home insurance policy or don't hold a home or renters insurance plan. In that case, we recommend you purchase dorm renters insurance to cover your possessions. A personal property plan can replace your computers, school equipment, other electronics or clothes in the event of a fire, water main damage or theft.
How Much Renters Insurance Do College Students Need?
When it's time for college students to start shopping for renters insurance, the most important number to keep in mind is your personal property coverage limits. College students buying renters insurance should select enough personal property coverage to cover the value of your possessions. This will ensure your renters insurance policy will replace your school supplies in the event of a loss.
To find out how much personal property coverage you need, add up the replacement cost of everything you bring to school. This should include your clothes, cell phone, electronics (including TVs and gaming consoles), computers and books. If you need special equipment for some classes, like calculators, be sure to include those. In the end, you may have more than you realize.
You should keep certain tradeoffs in mind when deciding how much renters insurance policy in college:
1
Buy Enough Protection, But Not Too Much
Understand how much renters insurance you need. We recommend buying enough to cover the value of your personal property. But increasing your personal property coverage limits will cost more money, so make sure you're not paying for protection you don't need. Be sure to get multiple renters insurance quotes from different companies once you settle on your coverage limits.
2
Understand Your Deductible
Your deductible is how much of the damage you'll be responsible for if you make a claim. So if a fire damages $5,000 worth of your things, and you have a $500 deductible, your insurance company will only pay you $4,500. If you buy a policy with a high deductible, you'll pay less for renters insurance each month, but you also won't get as much coverage from the insurance company in the event something happens.
3
Know What Items Are Covered
Before you move into your college housing, be sure to carefully consider what you are bringing with you. Expensive items, like high-end gaming computers and jewelry, may not necessarily be fully covered by a standard renters insurance policy. Before you decide on a plan, understand what property is specifically covered and what items are excluded. Some belongings may be safer left at home.
FAQ About Renters Insurance for College Students
Do you have questions about renters insurance for college students? These are some of the most frequently asked questions with answers to help you make sense of renters insurance and find the right policy for your needs.
Read More About Renters Insurance
Renters Insurance
Renters Insurance
About Joe Cortez
---

---