Your renters insurance policy's personal liability coverage covers the costs associated with injuries to a third party or their property at your rented home. The coverage reimburses the injured party for their medical expenses and losses. In addition, legal fees for both the insured renter and the injured party are covered.
Medical payments coverage, which is offered as an add-on to a renters insurance policy, protects others against injuries sustained on your rented property, regardless of who is at fault. For injuries the tenant sustains, a health insurance policy is the solution.
All renters insurance policies include liability coverage, which covers third-party injuries that occur on the rented property. Additionally, medical payments coverage can be added to the policy for additional protection.
MoneyGeek offers further details regarding the coverages and exclusions of your renters insurance.
In this article:
Compare Insurance Rates
Ensure you are getting the best rate for your insurance. Compare quotes from the top insurance companies.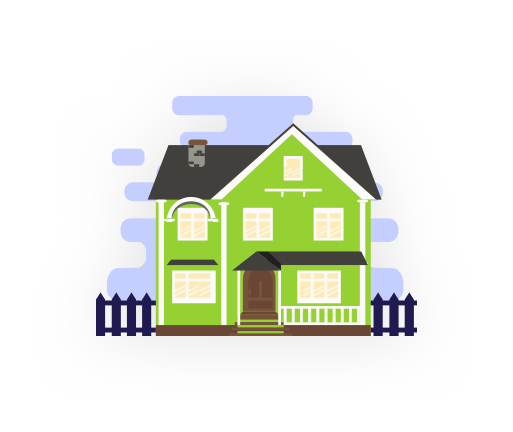 When Does Renters Insurance Cover Injuries?
If someone is injured in your rented home and you are held liable, your renters policy's personal liability coverage will cover their medical expenses as well as legal fees for you and the third party. Medical payments coverage can be additionally purchased for extended coverage, regardless of fault.
Here are a few instances in which you can be confident that your renters insurance policy will cover injuries that occur in your rented home:
If a guest is bitten by your dog, has a slip-and-fall accident or is injured in the pool, their medical expenses will be covered.
Injuries to workers on your property and injuries caused by falling trees are also covered.
If your renters insurance policy includes medical payments coverage, you can rest assured that your guests' injuries will be covered, regardless of who is at fault.
Note that your guest's health insurance policy may cover their injuries. However, if they decide to sue you for the injuries, you will not be compensated for damages without renters insurance. Even if you are not at fault, you can utilize your personal liability coverage to pay for their injuries and legal fees, as well as your own, if they file an injury lawsuit against you. If you think that your liability limits are too low, you can always buy an umbrella policy.
When Doesn't Renters Insurance Cover Injuries?
The personal liability coverage in your renters insurance policy does not cover injuries caused to anyone living in your home.
Additionally, if a third party sustains injuries as a result of your vehicle's actions, those injuries will not be covered by the renters insurance policy.
If your renters insurance does not include medical payments coverage, otherwise called no-fault medical coverage, third-party injuries due to the individual's own negligence will not be covered.
Compare Insurance Rates
Ensure you are getting the best rate for your insurance. Compare quotes from the top insurance companies.
How to Prevent Injuries
The financial security provided by renters insurance is a wonderful thing to have. Still, avoiding physical injury can spare you and others around you from unnecessary suffering. Even if your renters insurance covers injuries to others, if you frequently have people over to your rented home, it is in your best interest to take the necessary precautions to keep it safe.
Keep your home and surroundings safe

Check for frayed wires, broken or cracked tiles, downed trees, slippery floors and other potential sources of injury. Having these repaired in a timely manner will protect you and your guests from getting injured.

If you own a dog or cat, you should train them to be less aggressive and more sociable with your guests. Allow them to interact with other animals and humans so they will know how to behave around visitors.

If your guests come with little kids, it's ideal to have the pool gated. You can ask your landlord to get this addressed, if you too have kids at home. If money is a factor, keep an eye on the kids when they are playing near the pool or other locations susceptible to accidents and mishaps.
Where to Buy Renters Insurance
Many insurance providers offer renters insurance, with State Farm and Travelers being the two major insurance providers that offer it. It's also available as a service from smaller firms like Toggle and Lemonade. The average monthly cost of renters insurance is $13, however it may vary greatly depending on a number of variables.
Given that insurance providers' prices vary, comparing renters insurance quotes is the best method to guarantee you're receiving the best deal available. The value of the insured personal property is also an important consideration. MoneyGeek's personal property calculator will assist you in determining the amount of coverage you require based on the value of your possessions.
Renters Insurance
Renters Insurance
About Mark Fitzpatrick
---
---