The Best and Cheapest Renters Insurance Companies in Mississippi for 2022: Rankings, Reviews and Rates
Securing the right renters insurance ensures that your property is covered in case of theft or unexpected damage. MoneyGeek ranked the top renters insurance companies in Mississippi to help you find quality coverage at affordable costs. We looked at factors such as customer service, financial strength and affordability when ranking these companies. Compare quotes from the state's best insurers to find the coverage you need at a great rate.
Compare Renters Insurance Rates
Ensure you're getting the best rate for your renters insurance. Compare quotes from the top insurance companies.
Last Updated: 4/19/2022
Advertising & Editorial Disclosure
Cheap Renters Insurance Companies in Mississippi
When choosing a renters insurance policy, many Mississippians consider cost as the most crucial factor. The cheapest companies in the state for most people are Nationwide and Metlife, both with an average of $172 per year for renters insurance.
A policy from USAA costs only $64 annually on average and is an excellent option for eligible renters since it contains replacement cost coverage. However, USAA's policies are only available for military personnel and their families.
These average renters insurance premiums are based on quotes sourced from various ZIP codes across Mississippi for a policy with $20,000 personal property coverage, $100,000 liability coverage and $500 as the deductible.
Personal Property Coverage:
Scroll for more
Companies With the Cheapest Renters Insurance in Mississippi by City
| City | Cheapest Company | Average Annual Premium |
| --- | --- | --- |
| Jackson, MS | USAA | $64 |
| Jackson, MS | MetLife | $172 |
| Jackson, MS | Nationwide | $172 |
| Jackson, MS | State Farm | $217 |
| Jackson, MS | Allstate | $298 |
Compare Renters Insurance Rates
Ensure you're getting the best rate for your renters insurance. Compare quotes from the top insurance companies.
Best Renters Insurance Companies in Mississippi
Besides the cost of renters insurance, policyholders should have confidence that their insurer can provide prompt and effective service if the worst happens.
MoneyGeek ranked renters insurance providers in Mississippi based on unique pricing data, customer service metrics from J.D. Power and financial stability scores from AM Best. According to these criteria, Nationwide offers the best renters insurance in Mississippi for most people, with a score of 84 out of 100, followed by MetLife at 83.
For military members who qualify for USAA insurance, they scored a perfect 100 points.
More About USAA
USAA offers the cheapest and most comprehensive coverage in Mississippi for military personnel and their families. Policyholders can add flood, earthquake and identity theft coverage to their plans at an additional fee. They can also get coverage for moving and storage, a provision that is not offered by any other insurer in the state.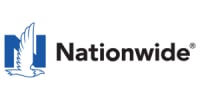 More About Nationwide
Nationwide is the top renters insurance provider in Mississippi for non-military personnel. Its standard insurance policy covers incidents such as fire and theft. Additionally, policyholders can pay extra to get their cameras, firearms, jewelry and other valuables covered. Nationwide offers its customers various money-saving options, like discounts for those who combine renters insurance with car insurance. Policyholders whose property has fire, burglar and smoke alarms get a discount of up to 15%. Prospective customers can get quotes easily through the company's online tool.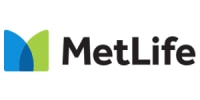 More About MetLife
MetLife provides identity theft protection to all its policyholders at no additional charge. This means that the company handles issues relating to falsified tax returns, email account hacking and fraudulent bank accounts on behalf of renters. Renters can get coverage for electronics, musical and sports equipment and other valuables at an extra cost. The company features flexible claims submission and premium payment plans.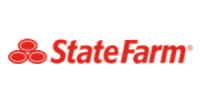 More About State Farm
State Farm's standard renters insurance coverage incorporates weather and non-weather occurrences like theft. The insurer also provides various customization options for additional incidents like water damage, earthquakes and other events that are not typically covered by other companies. Policyholders get a discount for installing burglar alarms and smoke sensors in their homes. Quotes can be obtained easily through the State Farm website.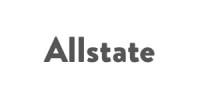 More About Allstate
Allstate features above-average customer service and allows renters to add coverage for identity theft protection and floods to their plans. Senior policyholders over 55 and those with security systems installed in their homes benefit from the company's discount program. The insurer has a mobile app that allows renters to create a log of their property and determine how much coverage they need.
Largest Renters Insurance Companies in Mississippi
In Mississippi, the largest renters insurance providers based on market share include State Farm with 26.09%, Southern Farm Bureau (15.69%), Allstate (8.28%), Nationwide (7.13%) and Liberty Mutual (7.12%). The five companies make up over 64% of the state's renters insurance policies.
Getting your policy from a large insurer gives you the confidence that the company will pay out your claims as required.
Average Cost of Renters Insurance in Mississippi
renters insurance is equal to the average.
The average cost of renters insurance in Mississippi is $215 per year, which exceeds the national average by $55. It is important to note that these rates are for a policy with personal property coverage of $20,000, liability coverage of $100,000 and a deductible of $500.
Renters in the state can save money by comparing renters insurance quotes from various providers. For instance, you save $126 per year simply by choosing the state's lowest-priced carrier instead of purchasing similar coverage from Mississippi's costliest provider.
What Factors Impact Renters Insurance Cost in Mississippi
How much you pay every month as your renters insurance premium depends on various factors, including the coverage type, your credit score and your deductible. Make sure you consider these factors when shopping around for cheap renters insurance in Mississippi.
Location: Insurers calculate your rates based in part on your ZIP code. If you live in a neighborhood with high crime rates or frequent natural disasters, you will pay a higher renters insurance premium.
Type of Coverage: Your selected coverage level impacts how much you pay for renters insurance. By doing an inventory of your property before obtaining a quote from your preferred provider, you can easily estimate what it would cost to replace your property and avoid purchasing too much (or not enough) insurance.
Deductible: This is the amount you will be expected to pay once the insurer agrees to cover your claim. Policies that charge a lower monthly premium feature higher deductibles, meaning you will need to pay more out of pocket when replacing your items. Insurers that charge higher monthly premiums often require you to pay less as a deductible.
ACV vs. RCV: Actual cash value (ACV) and replacement cost value (RCV) are the two methods used by insurers to reimburse policyholders after a covered incident. ACV policies consider the fact that your property depreciates over time and pay you less for used goods. RCV policies do not factor depreciation in their calculations, and they reimburse policyholders the cost of a new item with the same quality. ACV policies are cheaper than RCV plans, but they pay out less for claims.
Credit Score: In Mississippi, insurers are allowed to rate policyholders based on their credit scores. However, they are not allowed to decline renters insurance based on these scores. Insurers consider renters with bad credit scores to have a high probability of filing claims. Most companies offer discounts for customers with excellent credit scores.
Compare Renters Insurance Rates
Ensure you're getting the best rate for your renters insurance. Compare quotes from the top insurance companies.
Renters Insurance in Mississippi: What You Need to Know
Renters insurance can help you protect your property at an affordable rate. In Mississippi, 31% of the population live in rentals. The average monthly rental cost in the state is $777. A standard policy that offers personal property coverage of $20,000, liability coverage of $100,000 and a deductible of $500 costs an average of $18 per month, which is only 2.3% of the monthly rent in the state.
What Renters Insurance Typically Covers in Mississippi
While purchasing renters insurance in Mississippi, ensure that you understand what your policy covers. Most companies provide only standard plans that include coverage for personal property, liability insurance, medical payments and additional living expenses. Certain insurers also offer additional coverage for valuables and identity theft protection.
Insurers in Mississippi may also offer coverage for damages caused by common natural disasters like thunderstorms, tornadoes, hurricanes and wildfires.
What Renters Insurance Typically Does Not Cover in Mississippi
Renters insurance companies in Mississippi provide coverage for many unexpected events and damages. However, their policies may not protect you in all situations, including the following:
Floods: Your renters insurance likely protects you from water damage resulting from broken water mains and pipes. However, most insurers exclude damage caused by floods. Mississippi is prone to flooding, and renters may need to get flood insurance from the National Flood Insurance Program (NFIP).
Earthquakes: Most renters insurance policies do not provide earthquake coverage, but these events are rare in Mississippi.
Structural Damage: Renters insurance only protects your personal property from damage. It excludes any destruction to the structure of your building. This type of coverage is your landlord's responsibility.
Roommate Belongings: If your roommate's name appears on your renters insurance policy, your insurer will replace their property in case of damage. Otherwise, they will need to purchase a separate policy.
Valuable Items: Renters insurance often excludes highly valuable items, such as gaming computers and jewelry. To protect such expensive items, you will need to buy more coverage.
Before purchasing your renters insurance, read through the guidelines to understand what it covers. Consult your agent if you have any questions or concerns.
Auto Insurance
Auto Insurance
FAQs About Renters Insurance in Mississippi
Compare Renters Insurance Rates
Ensure you're getting the best rate for your renters insurance. Compare quotes from the top insurance companies.
Renters Insurance in Mississippi Analysis: Methodology
MoneyGeek analyzed renters insurance premiums from five of the top insurance companies in Mississippi provided in partnership with Quadrant. Our analysis includes quotes from ZIP codes across Mississippi. Quotes were gathered for policies with personal property coverage of $20,000, $50,000 and $100,000, liability coverage of $100,000 and a deductible of $500.
About the Author
---
---